Upgraded farmhouses winning Jizhou more visits
Share - WeChat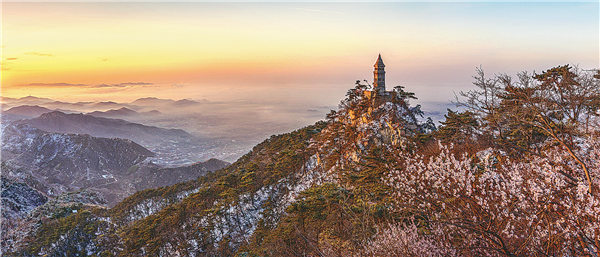 Jizhou district in the city of Tianjin, North China, has become a destination for guests looking for boutique bed-and-breakfasts, according to local officials speaking at a news conference on Thursday.
Starting in 2020, the district has upgraded a good number of farmhouses.
"Our goal is to make high-end ones boutique, midrange ones comfortable and low-end ones standard", said Xu Xiangguang, the district's deputy head.
To gradually change farmhouse owners' business strategy, which aimed to earn more by receiving more guests, the local government crafted guidelines for B&B designs and ratings.
Over the past three years, the number of beds in farmhouses has been reduced by 4,400, thus enlarging the public space for guests and enriching the experiences they can offer. The average revenue per guest has increased from 144 yuan to 190 yuan ($21 to $28), up 32 percent.
"The number of boutique B&B businesses has grown to 220. They were swarming with tourists during peak seasons," Xu said. "Our district has handed over our application to the Ministry of Culture and Tourism on behalf of Tianjin for the status of being a top-level B&B destination."
For those that want to book a B&B site in Jizhou in a simpler way, the local government has designed a mini program on WeChat, an instant-messaging app operated by Tencent.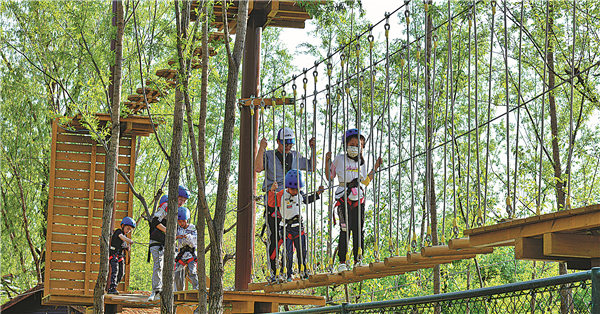 It offers booking options for high-level scenic spots in Jizhou, 10 star-rated hotels, 150 boutique homestays and farmhouses, as well as a comprehensive introduction to its local food, specialties, restaurants and 40 fruit and vegetable picking gardens.
"There is so much for people to discover," Xu said. "Jizhou's folk culture, picturesque countryside landscapes, popular events and spots, trip routes, cultural venues and museums, and news and information await them."
Last month, a livestreaming show with the aim of promoting tourism in Jizhou on video-sharing platform TikTok racked up 1.01 billion views, topping similar events related to Tianjin.
So far, Jizhou has 2,475 farmhouse accommodations; 220 of them are B&B businesses. They have created 12,000 jobs and involved 60,000 farmers in their operations, bringing benefits to their families and about 180,000 local people. Many of the towns in the district have won such titles as China's beautiful countryside, the nation's famous town as well as China's rural tourism demonstration site.