Expo deepens MNC confidence
Share - WeChat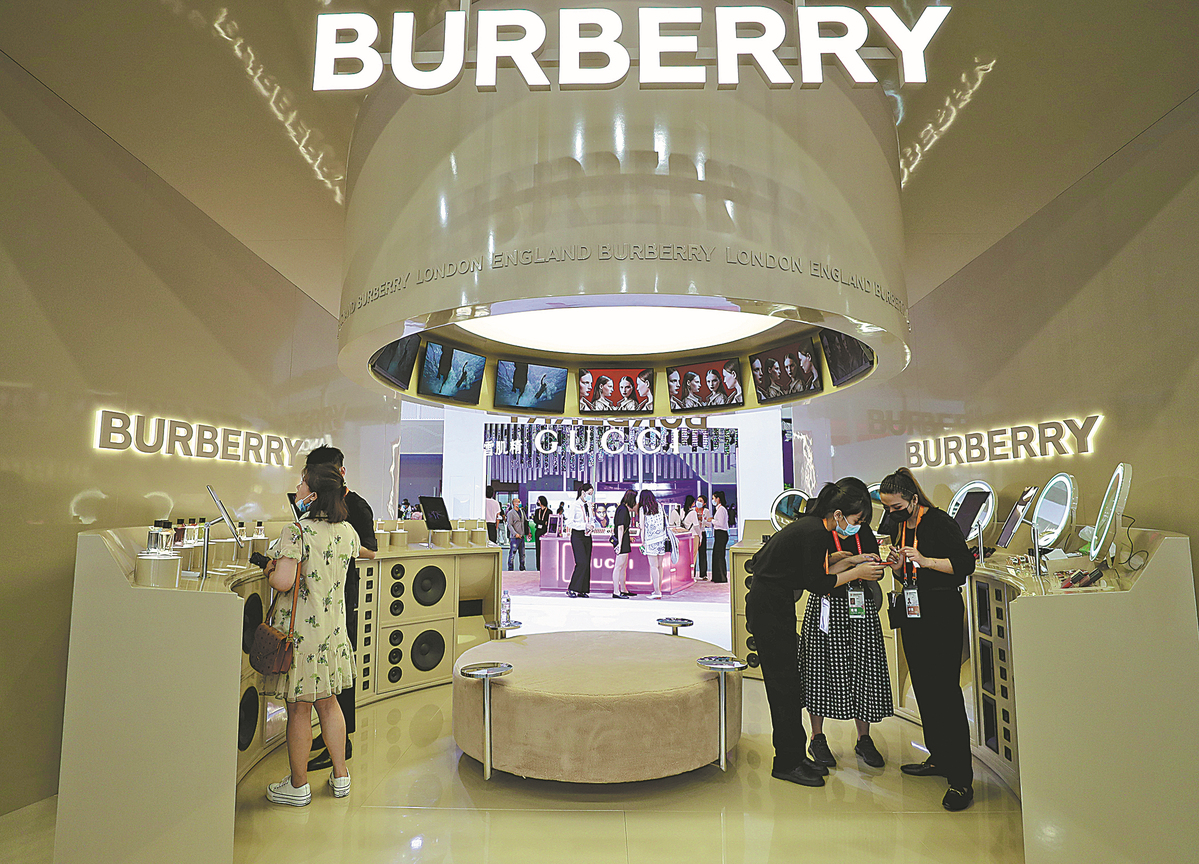 Launch of new products confirms consumption's big role in growth
Rising multinational companies are debuting their new products, technologies and solutions at the ongoing China International Consumer Products Expo in Haikou, Hainan province, saying recent disruptions and headwinds have "never shaken (their) confidence" in China's economic prospects and that they will continue to invest in the country.
Industry experts interpreted MNCs' enthusiasm as a reflection of the huge potential of China's consumption market and the major role of consumption in driving further economic recovery both at home and abroad.
"We felt the positive effect of China's further opening-up at this year's expo, which also gives us full confidence in the future development of the Chinese market," said Kentaro Fujiwara, CEO of cosmetics giant Shiseido China.
Fujiwara said that China's consumption market offers an opportunity for Shiseido to continue to establish its presence in the local market and demonstrate the power of both the beauty industry and innovation.
As the first international beauty company to enter China, Shiseido has been based in the country for more than 40 years. The company has never lost its confidence that the local market deserves sustained investments, Fujiwara said.
Huang Wenkai, vice-president of KPMG China, said consumption plays a significant role in driving the country's economic development, and also in expanding demand. Therefore, promoting consumption is key to the nation's economic transformation.
"Thus, the country's further opening-up and establishing platforms for global consumer goods enterprises to enter the Chinese market will help boost confidence of manufacturers and consumers and inject momentum into the recovery and growth of the world economy," Huang said.
According to the Hainan expo's organizer, more than 600 new products, technologies and services from over 60 countries and regions made their debut this year.
Shiseido launched as many as 19 new brands and products, including Sidekick, a new luxury skin care brand for men.
It also launched the industry's first sun dual-care technology, which it claims transforms harmful ultraviolet radiation into beautifying elements that are beneficial for the skin.
"China is now Shiseido's largest overseas market. We continue to be optimistic about China's economic development prospects and consumption market potential," he said.
Member countries of the Regional Comprehensive Economic Partnership are also beneficiaries of the expo, thanks to trade facilitation policies of the Hainan Free Trade Port.
According to the local government, the Hainan Free Trade Port has implemented more than 180 policy documents to widen market access and promote trade facilitation and liberalization as of the beginning of July.
The documents include a positive "zero tariff" list for free trade port vehicles and yachts, a negative "zero tariff" list for cross-border trade in services and a catalog of encouraged industries.
"In recent years, the country's successful implementation of policies supporting the Hainan Free Trade Port has created new opportunities for the development of companies like us," said Saravoot Yoovidhya, CEO of Thailand beverage company TCP Group.
Yoovidhya recalled that his father actively responded to China's call for reform and opening-up by establishing the first overseas factory in Hainan in 1993, and since then, the Thai company has entered other locations in the China market.
"The company has placed the Chinese market at the heart of its strategy. We look forward to continuing and deepening our presence in the China market and bringing more high-quality products to local consumers," he said.
He emphasized that the RCEP agreement taking effect on Jan 1 has imparted added momentum to the development of the comprehensive and strategic bilateral partnership.
Contact the writers at chengyu@chinadaily.com.cn