Graduates conquer series of tough challenges
Share - WeChat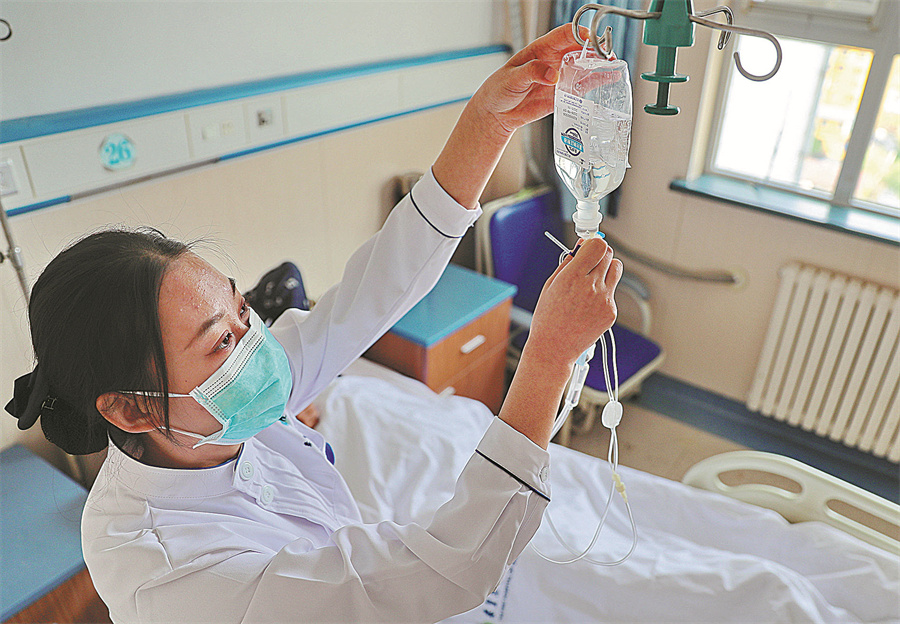 Lowest point
For 22-year-old Lu Yue, who has just graduated from Shanghai Normal University after studying advertising, this year has been one of fluctuating fortunes.
She thought she had hit the lowest point of her life when she failed the postgraduate entrance exam for Fudan University in March, missing the enrollment mark by just six points.
"I was extremely disappointed and depressed when I got the result, as I felt it was a total denial of my hard work," said Lu, who spent nearly six months preparing for the exam.
However, she wasn't deterred by the failure. Instead of being unhappy about her career plans, Lu went looking for jobs, as she believes that postgraduate study is not the only path to success.
In April, while she was finalizing her dissertation, she started sending her resume to recruitment websites-receiving the offer of an internship from an advertising company in Shanghai.
"My failure in the entrance exam was hard to take, but it proved that as a millennial, I am not the kind of person to be easily crushed by an unexpected setback. I think that refusing to give up is the strongest asset I have to get me closer to success," Lu said.
After working as an intern for two months, she ruled out becoming a full-time worker at the advertising company, as the salary was insufficient to support her in Shanghai.
Lu then decided to start job hunting again last month. She finally received an offer from a global marketing and advertising agency after attending at least five different interviews in a week.
"As the first batch of graduates from the post-2000 generation, we probably faced the toughest year for further studies and job recruitment, but we shouldn't use this as an excuse to give up. We should remain positive and confident to fight challenges," Lu said.