Singing the notes
Share - WeChat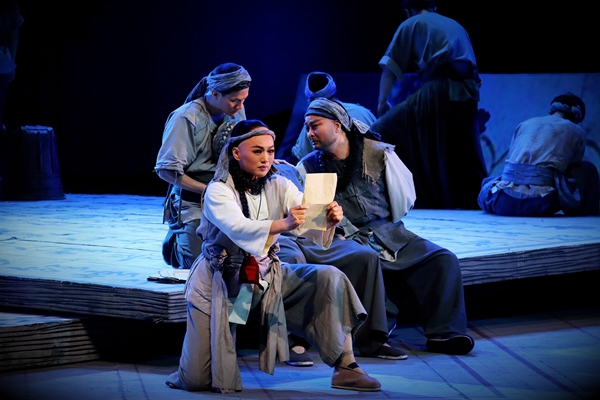 New Gezai Opera show is based on letters of remittance sent by overseas Chinese during the 19th and 20th centuries, Chen Nan reports.
For overseas Chinese today, connecting with their families is easy with phone calls, messages on their smartphones or talking face-to-face through online video platforms.
During the 19th and 20th centuries, overseas Chinese from southern China's coastal areas like Guangdong and Fujian provinces had their own way of contacting and offering financial support to their families with qiaopi.
Qiao means overseas Chinese and pi refers to letters. Qiaopi, also known as yinxin, or letters of the overseas Chinese, is basically letters and documents of remittance, resulting from communication between Chinese emigrants and their families in China. They were usually sent through post offices and private banking agents.
A performing arts troupe of Xiamen Gezai Opera Research and Study Center staged a show telling stories about people involved in this unique service industry. Titled Qiaopi, the show made its debut at Tianqiao Performing Arts Center in Beijing on July 16.
Gezai Opera, also known as Xiang Opera, was on the first list of national intangible cultural heritage, and is mostly popular in Fujian province and Taiwan. Performed in the Minnan dialect, Gezai Opera, which combines a variety of art forms such as singing, dancing and acting, is the only existing Chinese opera to originate in Taiwan.
Most Popular