Beijing hotels luring back visitors with outdoor delicacies
Share - WeChat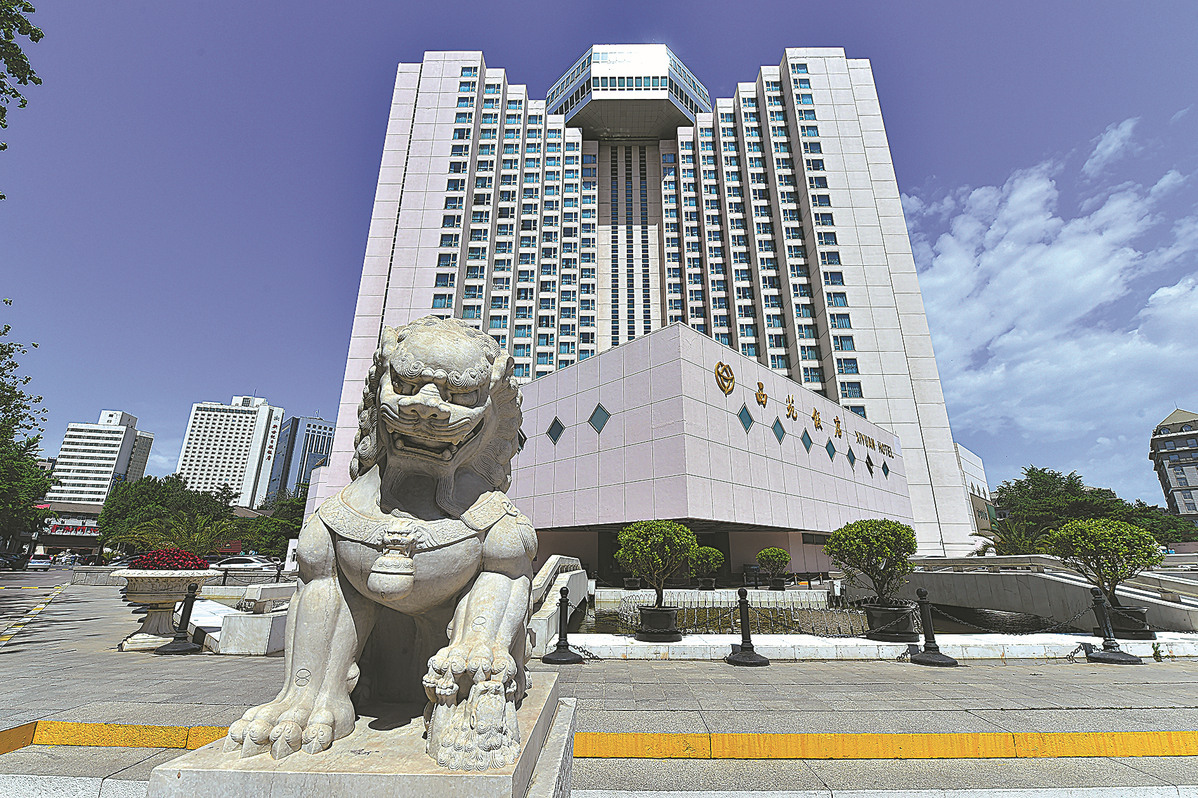 After dine-in services resumed in Beijing in June, local hotels have innovated guest experiences to lure more visitors to their food and beverage destinations.
Xiyuan Hotel, a courtyard-style hotel in Beijing, reopened its annual summer night fair on June 11-almost one month later than in a normal year-offering Western and Chinese dishes and barbecue, as well as craft beer.
Li Ting, a Beijing resident, met her friend at the entrance to Xiyuan Hotel. Having taken their temperatures, shown their health code and nucleic acid test results, and disinfected their hands, they couldn't wait to rush into the night fair in the hotel's courtyard.
"You could smell the spicy crayfish in the air," Li told China Tourism News. She and her friend ordered their favorite dishes including spicy crayfish and lamb kebabs.
The hotel changed its menu for the night fair three times, finally deciding on a Western and Chinese combo, which includes German-style roast sausages and a mix of edamame and peanuts, a commonplace Chinese summer snack, the Beijing-based newspaper quoted Liu Tingsheng, executive chef of the hotel, as saying.
"We hope our guests regain a wonderful, diverse summer night sensation and we want our night fair to boom as it did in previous years," Liu said.
The Xuan Wu Men Business Hotel Beijing also opened a night fair in June. "We have conducted thorough disinfection in the outdoor environment and have strict quality control over food materials to ensure their freshness and safety," Ma Rong, the hotel's F&B manager, told Beijing Business Today newspaper.
Tao Jinwen, general manager of the hotel, said: "As large conferences and meetings are now suspended, we have shifted our target group from business travelers to neighborhood residents."
The hotel has conducted research on their dining preferences and reduced dish prices, hoping to attract a greater visitor flow, Tao said.
Shangri-La Beijing runs a food market from 4:30 pm to the evening every Friday to Sunday.
Offerings in the market include roast duck; char siu, or Chinese BBQ pork; luzhu, a traditional Beijing delicacy that consists mainly of pig intestines and lungs; spicy crayfish; and a selection of desserts. They are so popular that they will be sold out no later than 7 pm, according to the hotel.
Shangri-La Shougang Park, Beijing has an eye on the emerging glamping trend.
Another Beijing resident surnamed Zhang chose the hotel's camping package. In late June, she and her family relaxed in a tent in the garden of the hotel and ate more than 20 dishes and snacks, all prepared and laid out by the hotel's culinary team.
Zhang told China Tourism News that she was pleased with the glamping experience that incorporated a picnic at the hotel.
"There is a small playground for children between the hotel building and the lawn," she said. "After dinner, our child joined others in a frisbee game, played with a remote-controlled car and went skateboarding while we relaxed in the tent."
In contrast with a sharp drop in room revenue, the normal operation of a hotel currently relies on catering income to some extent, an executive from Xiyuan Hotel said.
Gu Huimin, a professor with the School of Tourism Sciences at Beijing International Studies University, told Beijing Business Today that it is hard for hotels to recover business traveler flow. Therefore, it is a diversified operational model to open a night fair to attract residents from surrounding areas.
"Beijing is encouraging a nighttime economy," Gu said. "A hotel's night fair is a typical model of the nighttime economy. It is also among the incentives to spur consumer spending."