Central SOEs to step up effective integration
Share - WeChat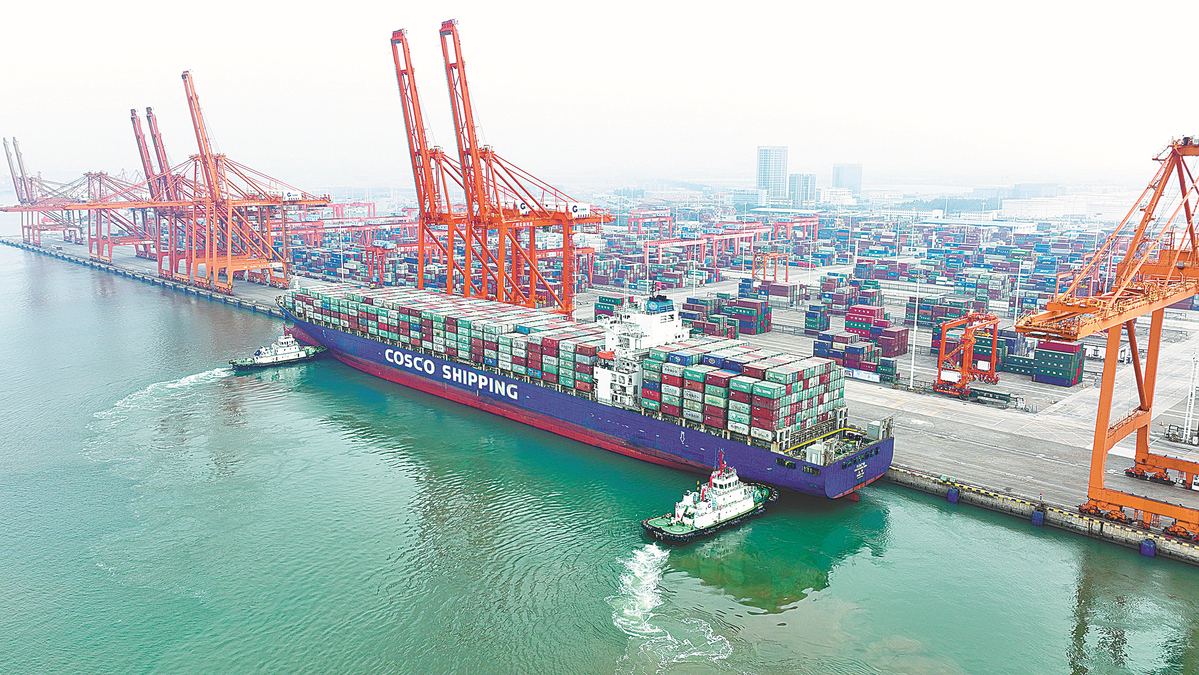 Optimizing resource allocation move to help address homogeneous competition
China will solve the issues of homogeneous competition and redundant construction among centrally administered State-owned enterprises through professional integration as part of efforts to expedite the cultivation of world-class enterprises with efficient resource allocation, said a senior government official on Tuesday.
The government will speed up the effective integration of resources among central SOEs and carry out an in-depth restructuring of same or homogeneous businesses, said Weng Jieming, vice-chairman of the State-owned Assets Supervision and Administration Commission of the State Council.
Addressing a news conference in Beijing, the official stressed that central SOEs must put an end to blind expansion. Trade and dealings that are beyond the scope of their primary business and do not conform to strategic arrangements should be withdrawn or integrated with relevant central SOEs as soon as possible.
"The country will accelerate the cultivation of competitiveness in key sectors, such as inspection and testing, healthcare, equipment manufacturing, artificial intelligence, new energy, cloud computing, steel and logistics, as well as other strategic emerging industries in central SOEs," he added.
The nation had completed the reorganization of 47 central SOEs such as China Railway Rolling Stock Corp and Sinochem Holdings Corp Ltd during the 2012-21 period, while establishing new central SOEs, including China Rare Earth Group Co Ltd, China Satellite Network Group Co Ltd and China Oil& Gas Pipeline Network Corp, SASAC said.
These moves have not only ensured the safety of key strategic resources and the development of the communication industry in the country, but also facilitated China's foreign trade and further prevented homogeneous competition, Weng noted.
Feng Bo, vice-president of Shanghai-based China COSCO Shipping Corp Ltd, the country's largest shipping service provider by fleet size, said the company will combine the national strategy and enterprise development vision together to consolidate the stability of China's industrial and supply chains, and focus on shipping, ports and logistics businesses to compete with global rivals.
China COSCO Shipping Corp Ltd, which was created by merging the erstwhile China Ocean Shipping (Group) Co and China Shipping (Group) Co in 2016, restructured more than 1,600 domestic and overseas units in more than 160 countries and regions, and established scale advantages and exerted synergistic effects within a short term. Its exported container volume accounted for about 15 percent of China's total in this area in 2021.
By taking over 339 hospitals from 20 central and local SOEs, including Aviation Industry Corp of China Ltd and State Grid Corp of China, since 2018, China General Technology (Group) Holding Co Ltd (Genertec), currently manages 45,000 hospital beds with more than 50,000 doctors and nurses across 26 municipalities, provinces and autonomous regions.
Lu Yimin, president of the Beijing-based group, which focuses on three pillar businesses including medical and healthcare, said the restructuring of these SOE hospitals will help Genertec conduct resource integration to better support the country's call to promote the Healthy China 2030 Initiative and the establishment of a unified domestic market in the coming years.
More than 70 percent of central SOEs and 54 percent of locally administered SOEs are now mixed-ownership companies. They have seen optimized ownership structure and corporate governance, according to the SASAC.
China has been pushing forward mixed-ownership reform in its SOEs, which brings private investors on board to enhance their operational efficiency, optimize the capital structure, and improve earning strength, said Li Jin, chief researcher at the China Enterprise Research Institute in Beijing.
The reform will be advanced steadily in the next stage, he said, noting the government will further upgrade SOE's governance structure, give full play to the positive role of strategic investors, and make the market-based operation mechanisms more flexible and efficient.