Women beat the scourge of drugs
Share - WeChat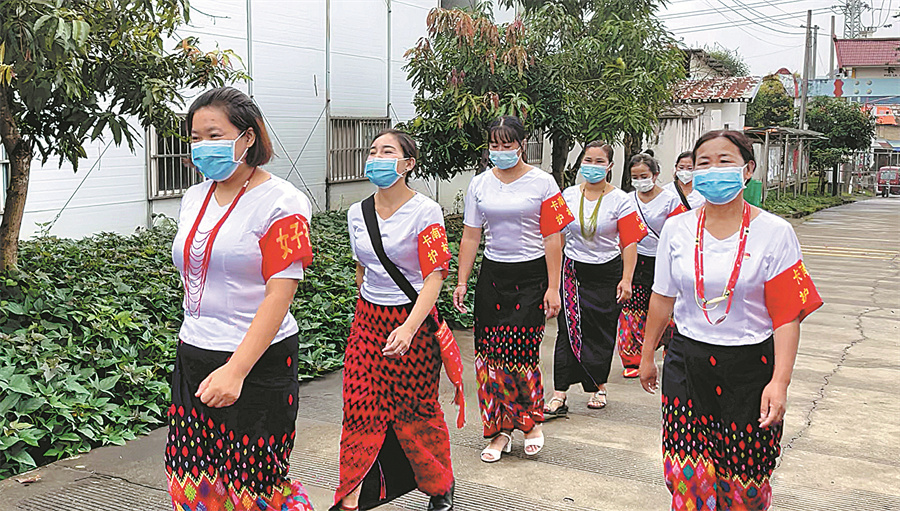 A settlement at the heart of China's narcotics war has won the battle. Ye Zizhen reports with Li Yingqing in Kunming.

It was a difficult decision for Pai Nanxiang to send her two sons to a rehab center decades ago, but she has never regretted it because they have overcome their drug addictions and now live happy lives.
Pai, a farmer in Kanan village in Dehong Dai and Jingpo autonomous prefecture, Yunnan province, was the first leader of the local women's drug control and order maintenance team, a voluntary organization founded in 2002.
As a border village, the locals have easy access to illicit drugs that are trafficked through the area.
"Back in the 1990s, drugs-especially heroin-were widespread in the village. Many of the users were men, leaving women and children at home with little income," the 61-year-old recalled. She added that back then, 22 local men were addicts, accounting for one-third of the main labor force in the small village.
Pai's husband died at an early age, and the family suffered greatly when her two sons became addicted to drugs.