Women beat the scourge of drugs
Share - WeChat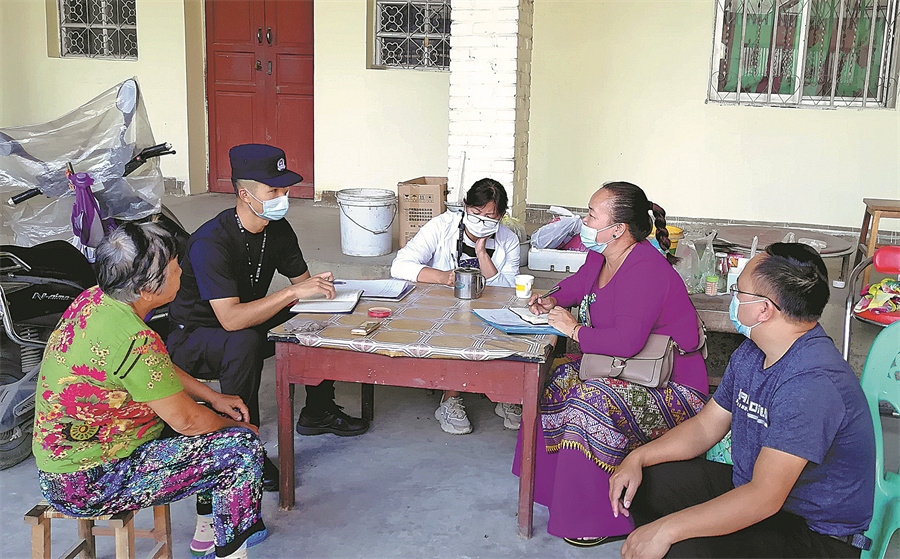 Widespread plight
Their plight was not rare in the village, though. "Our family had a business raising pigs and was well-off in the village. However, after my brother became addicted to drugs, he used up all the family's savings," said Zhao Laiyou, a 45-year-old farmer from Kanan.
During a casual chat in the farmland, Pai, Zhao and other local women complained about the harsh situations they faced and how drugs ruined their families and lives. To help close relatives overcome addiction and protect their families, the women decided to form a team to fight the scourge.
"I joined the team because illicit drugs do humans no good. I hope they will disappear from our village," Zhao said.
At first, the team only had a few members, but the number later rose to 16. All the women were devoted to making the village a clean and beautiful community.
To strive for a drug-free village, the women patrol the area with local police day and night to detect and report suspicious people, and they try to cut off the sources of the drugs.
They have also teamed up with the police to raise awareness of illicit substances.
"We work in the farmland in the morning, and in the evening we visit the families of drug users and try to talk them out of their habit," said Pai Liying, the current team leader, who is Pai Nanxiang's younger sister.
Meanwhile, the team also provides the police with information about people who are using drugs.
When drug users were sent to rehab centers and there was no one to do the farmwork, the team members helped each other with their tasks and took care of family members who had been left behind.
"My sister was threatened by addicts, who said it was none of her business, but the team has stuck to its goal to this day," Pai Liying said.