Shaodong sees biz brighter with lighters
Share - WeChat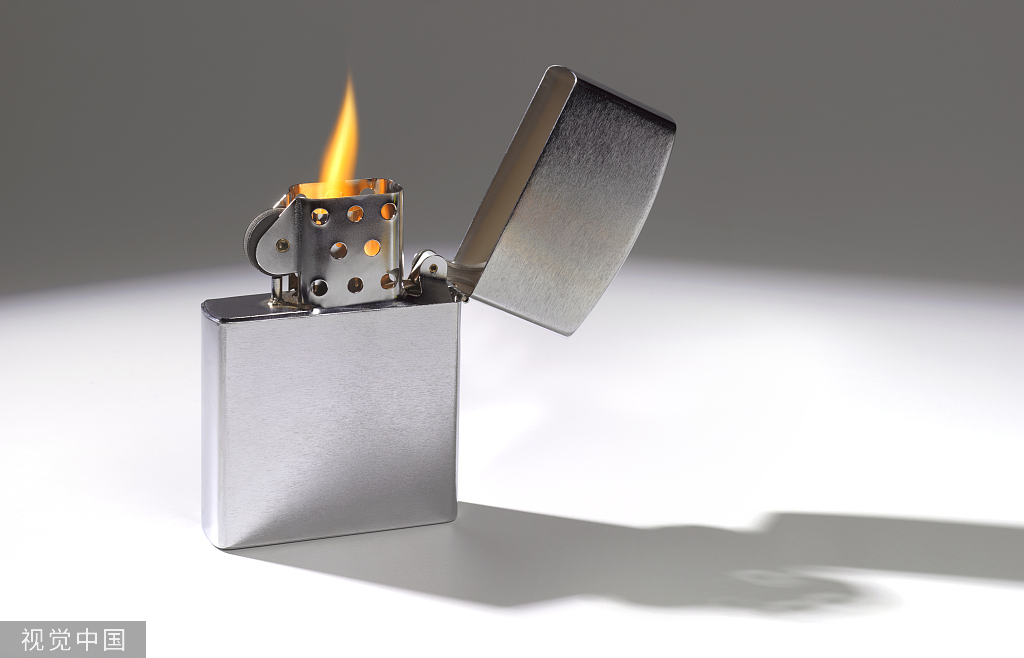 Hunan city gains global popularity with tailor-made products for various markets
Editor's Note: As China ramps up efforts to vitalize rural areas, some counties have found success through creative thinking. In this series, China Daily takes a closer look.
If one finds disposable pocket lighters, explosion-proof lighters or household kitchen igniters available in the market, they may all have come from Shaodong, a small city in Hunan province building itself into the world's top lighter manufacturing base.
Now, the city is home to the world's largest lighter manufacturer in terms of production volume, as Hunan Dongyi Electric Co Ltd produces 8 million to 10 million units of lighters daily. The products have been exported to more than 100 countries and regions. Founded in 2009, the company has hopes to go public by 2025, according to the local government.
The number of lighters produced by Hunan Dongyi accounts for about 20 percent of the total market share worldwide, according to data from the Customs of Changsha, the provincial capital of Hunan.
"Earlier, the company produced 1 million lighters daily with about 3,000 employees. In 2016, we completed automation transformation and the daily production volume was soon raised to 2 to 3 million units, and the number of employees required was reduced to 1,500 people," said Bai Jiabao, deputy general manager of Hunan Dongyi.
From January to October last year, the export value of lighters from Hunan reached 1.6 billion yuan ($239 million), and the export volume hit 2.46 billion units, Customs data showed.
"The lighter industry in Shaodong has experienced a development path that started from industrial transfer from Guangdong province, and then it went through independent research and development and automation transformation," said Lyu Shenghua, president of the Shaodong Lighter Association.
After 30 years of growth, Shaodong has developed a comprehensive industrial chain and different kinds of lighters that carry price tags ranging from 1 yuan each to 50 yuan each. They include electronic lighters, LED lighting lighters and touch-mode igniters, thus meeting different market demands.
In addition, a number of trading companies and hazardous goods transportation companies have been established in Shaodong, which makes the transaction and transportation process smoother.
Before the COVID-19 pandemic, lighter manufacturers in Shaodong had been actively participating in exhibitions overseas. In 2006, local enterprises took part in an exhibition in Dubai. Later, they went to Europe and Panama to promote the products at different exhibitions.
"Different countries have shown a variety of demand for lighters. For instance, with heavy rain and wet air, Indonesians tend to use moisture-proof grinders at lower prices, as battery lighters are likely to experience shorts. European customers pay more attention to safety. Russian buyers prefer lighters with beautiful appearances," Lyu said.
Due to the pandemic, the export of lighters has been affected due to difficulties in booking shipping containers, and enterprises have to wait to transport the products when containers are available. With a lack of sea routes, it could take three to six months for a ship to go to certain countries, and transportation costs have also climbed, Lyu said.
Meanwhile, affected by unstable international situations, inflation and lack of supply of raw materials, some local lighter manufacturers said their proportion of export business is expected to decline in the near future, and they plan to actively expand the domestic market and develop more high-end products.
Compared with lighter manufacturers in other provinces, Shaodong has shown a distinguished advantage in production scales, as they focus on domestic sales, producing about half of the lighters nationwide.
Currently, Shaodong has 114 lighter manufacturing companies, including 12 companies that are involved in the export business. Last year, the 12 makers achieved a total output value of 6.5 billion yuan, and the volume of exports accounted for 70 percent of the national export volume, the local government said.
By 2025, Shaodong aims to achieve a total industrial output value of more than 30 billion yuan, and raise the ratio of domestic sales to cover over 85 percent of the nation's total.