Xi's pledge to battle poverty changes lives
Share - WeChat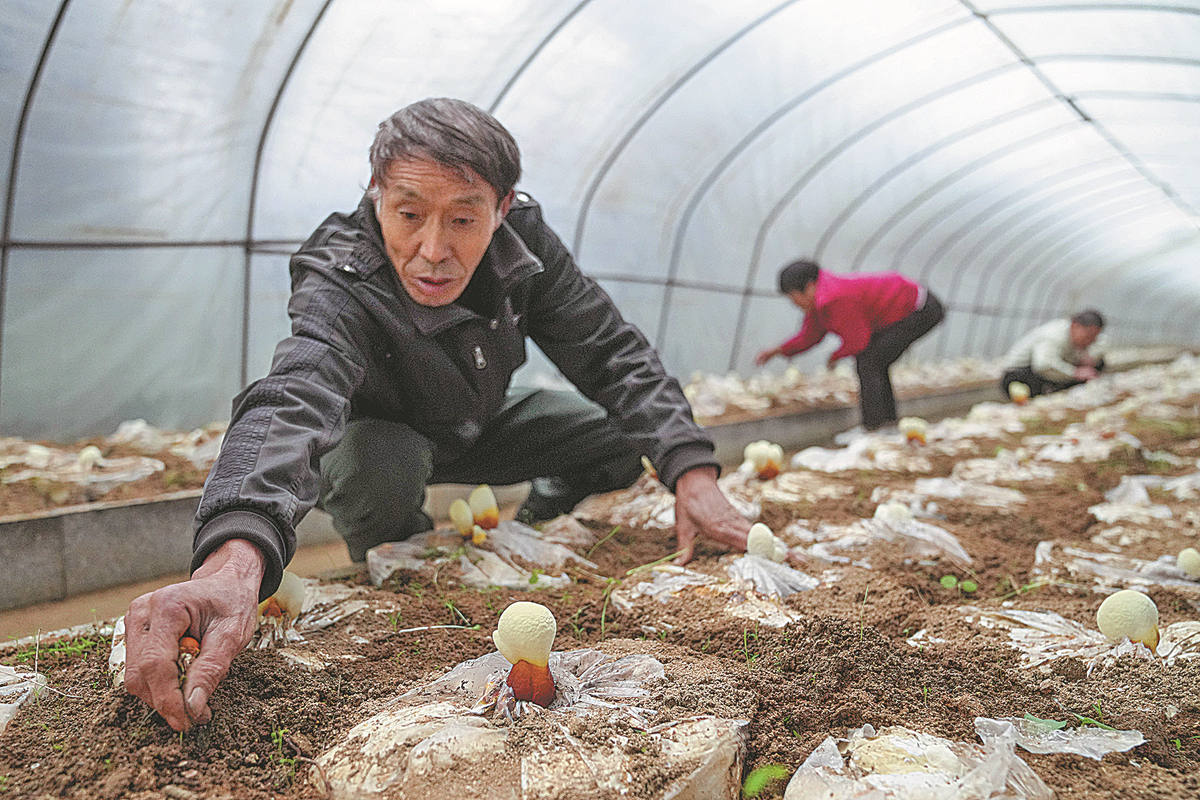 Future implications
Chen, from Zhejiang University, said the fact that China has met the goal of lifting its entire rural population out of poverty is even more significant now, as the COVID-19 pandemic has led to a rise in global poverty and threatened to derail the UN 2030 Agenda for Sustainable Development.
He added that China's greatest contribution to global food security is to successfully feed its 1.4 billion population, and the nation must continue its high level of investment in rural areas and farming to keep narrowing the urban-rural divide.
Yu Xiaohua, a professor of agricultural economics at the University of Goettingen in Germany, said China's success in alleviating poverty and ensuring that underprivileged groups have access to sufficient food and other basic necessities represents a major contribution to the 2030 Agenda for Sustainable Development.
During the poverty reduction drive, the nation also accumulated vital experience for social development, including ways for the government to coordinate resources from different sectors and to help disadvantaged groups more effectively.
To consolidate its achievements, China introduced a transitional period for areas and families that had just shaken off poverty-pledging to resolutely prevent its recurrence on a large scale and to further promote the vitalization of rural areas.
Last year, Xi told a gathering marking the nation's poverty alleviation accomplishments: "We don't have any reason for exaggerated pride, self-satisfaction or complacency. We must build on this momentum and continue with persistent efforts."
This year, the central government allocated 165 billion yuan to fund efforts to consolidate poverty alleviation achievements.
Xi's visits to villages such as Dawan and Shibadong set in motion massive efforts to improve infrastructure, public services and develop industries to create jobs for local residents.
With government funds pouring in, poverty-stricken residents in Dawan were relocated to two-story homes, with many locals selling produce such as tea, peanuts and mushrooms to tourists who flocked to the area after road improvements were made.
According to He, the Dawan Party chief, the most remarkable difference now is that the villagers are full of confidence and optimism about the future.
"Previously, some poor families mostly relied on the government's aid packages to get by. Now, the abundant opportunities to find work have enabled them to improve their living standards," she said.
"Changes have not only taken place in the way the village looks, but also in the residents' outlook," she added.