Xi's pledge to battle poverty changes lives
Share - WeChat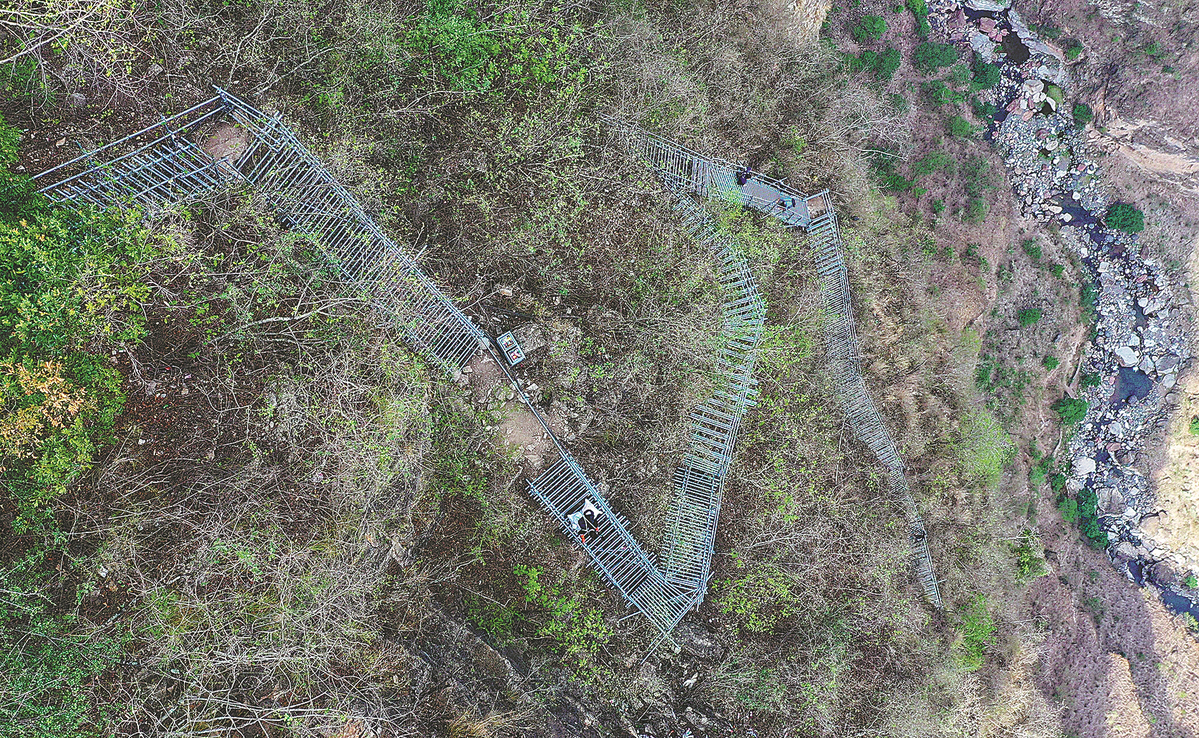 Hard challenges
The visit to Shibadong was the precursor to a national poverty registration program, in which all rural households living below the poverty line signed on before being provided with targeted aid packages.
To help the poverty alleviation effort, at least 250,000 work groups and more than 3 million government employees were sent to impoverished villages, a key factor that contributed to the campaign.
Yu Lerong, a professor of rural development at China Agricultural University, said the nation's poverty reduction efforts were felt the most in remote mountainous and valley areas.
She added that such areas, mostly located in underdeveloped regions of western China, posed the biggest challenge to the national poverty reduction campaign.
"To ensure that areas stricken by extreme poverty could enter a moderately prosperous society, China came up with a policy mix that mobilized support from different sectors of society," Yu said.
Xi showed particular concern for children from a clifftop village in Zhaojue county, Liangshan Yi autonomous prefecture, Sichuan province, who navigated a series of wooden ladders to travel between their homes high in the mountains and school.
He told national legislators from Sichuan in March 2017 that he found it distressing to read news reports about the children and the "cliff village".
Xi visited Zhaojue in February 2018-a trip that included more than 70 kilometers of winding roads over a 3,200-meter-high mountain.
Sitting beside a fireplace with villagers from the Yi ethnic group, Xi pledged to leave no one behind in the nation's poverty alleviation drive.
"The purpose of socialism is to enable people to live happy lives, a goal that can only be attained without leaving any ethnic group, family or individual behind," he said.
He also stressed that education is a fundamental solution to poverty in areas such as Liangshan, adding that China must not let any child "lose at the starting line".
To enable people in the least habitable areas to live better lives, from 2012 to 2020, more than 9.6 million residents were relocated to homes with improved facilities.
Rundown homes occupied by 7.9 million households, or 25.68 million poor people, were also renovated as part of a broader drive for underprivileged groups to enjoy better housing conditions, healthcare and education.
For the transformation in poverty-stricken regions, from 2012 to 2020, China allocated total investment of about 1.6 trillion yuan ($247.97 billion), including 660.1 billion yuan from the central budget.
Alan Piazza, a former rural development economist with the World Bank, said the priority placed by Xi on poverty reduction is one of the key reasons for China's resounding success on this issue.
"One thing that Xi has done so well is to elevate poverty reduction to the No 1 task. He made this the priority for all of China, for all of civil society, all provinces, all companies. Everyone was focused on achieving the 2020 goals. Without this, we would not be where we are today," he said.