Classic option is stylish choice
Share - WeChat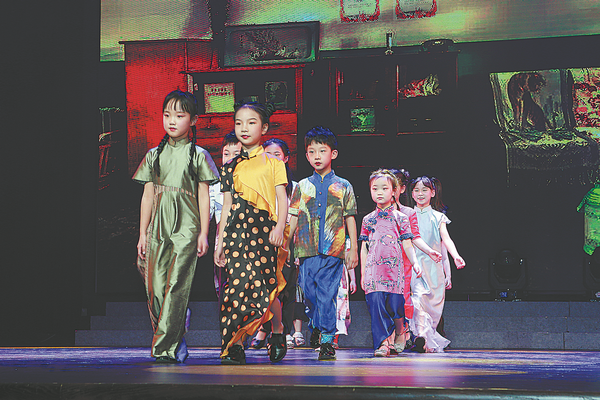 When Gong Hangyu established cheongsam brand Chantel Gong in 2012, she never expected that this traditional Chinese dress would eventually become such a massive hit with the younger generation.
Her goal then was simple: Combine her keen understanding of traditional Chinese culture with the latest fashion concepts from abroad to create a unique cheongsam never seen before in the market.
"I started innovating as soon as the brand was established. I realized that contemporary women are more independent and have more diverse fashion demands. If they want to wear a cheongsam for different occasions, this traditional outfit must evolve," says Gong.
The result was a wide range of modern, Shanghai-style cheongsams, or qipao, that could be used in business, formal and casual settings. The brand later expanded its repertoire by adding accessories and furniture and holding traditional-style events to popularize the cheongsam.
In its first year, the brand generated about 300,000 yuan ($44,880) in sales per month. In 2019, this figure rose to a whopping 10 million yuan.
"More and more young people are buying cheongsams today. The cheongsam used to be an outfit reserved for older women and for special occasions, but the younger generation today wear this dress to showcase their sense of style," says Gong. "Take my 17-year-old daughter for instance-she wears the cheongsam with jeans and white sneakers."
Expanding the target audience to include fashion-savvy young customers meant having to make the cheongsam more affordable. While the price of traditional cheongsams usually starts around 5,000 yuan, Gong introduced variations that could be bought for as little as a few hundred yuan. Her brand also offers premium options that cost as much as traditional cheongsams.
Most Popular