Songs, scents and scenery boost tourism in region
Share - WeChat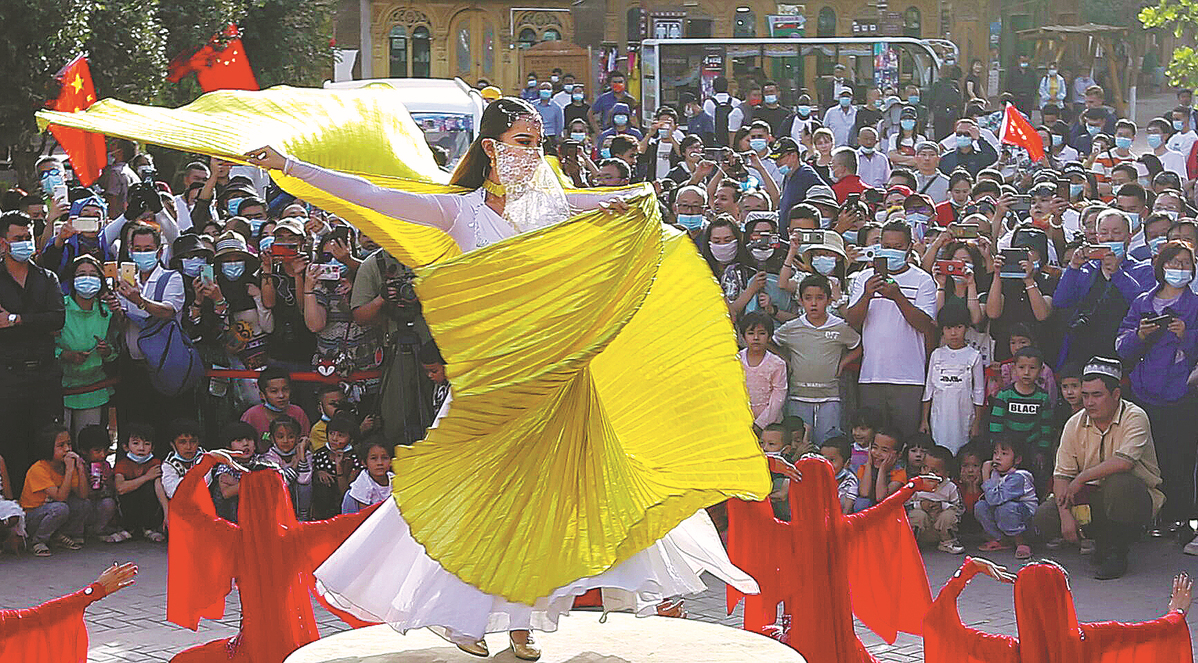 The local government has also come up with a raft of preferential policies, including discounted or free tickets to scenic spots and better services for seniors, the disabled and other vulnerable groups.
Xinjiang received around 3.24 million tourists during the three-day Dragon Boat Festival holiday earlier this month, generating revenues of more than 1.8 billion yuan ($268 million), an increase of 28.48 percent over the Labor Day holiday last month.
The region's culture and tourism sector is recovering steadily from the latest outbreak of COVID-19.
It's a hard-earned achievement for Xinjiang, protecting its tourism sector while curbing the spread of the virus, said Hou Hanmin, deputy director of the regional culture and tourism department.
She added that Xinjiang will tap the potential of its cultural resources through performances of intangible cultural heritage and exhibitions of cultural artifacts to further boost the development of tourism.
Xinjiang has also been making efforts this year to attract investment to its cultural tourism sector.
More than 400 key projects, including some themed on winter tourism and the creation of online tourism platforms, have attracted investments totaling around 159 billion yuan.