Film offers fresh take on dinosaur extinction
Share - WeChat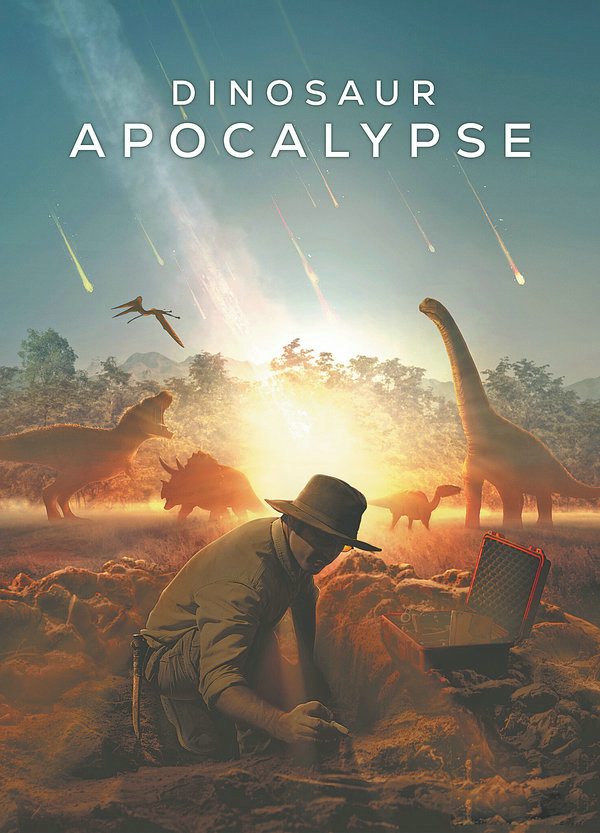 With the recent high-profile discoveries of major fossil remains in Jiangxi province, and the Isle of Wight in the United Kingdom, and the release of the latest installment of the Jurassic Park movie franchise, worldwide interest in dinosaurs is as high as it has ever been.
A new BBC film, Dinosaur Apocalypse, available on ByteDance's Xigua Video platform, hopes to build on that by offering an unprecedented insight into the latest developments in knowledge of how and why the great creatures died out.
The film is a BBC Studios production with international broadcast partners, including Xigua Video and Chinese tech giant ByteDance, and focuses on discoveries made at a site in North Dakota in the United States, known as Tanis, which has thrown up a remarkable amount of evidence about the meteorite impact that killed off the dinosaurs.
It combines the latest scientific research and evidence with the most up-to-date computer-generated imagery, or CGI, technology to illustrate the newest developments in understanding of the event that changed our planet forever.
"Tanis is a unique site," Helen Thomas, executive producer of Dinosaur Apocalypse, says. "So many discoveries have been made there that they can use the knowledge at other sites around the world and see if they too can help shed more light on the last days."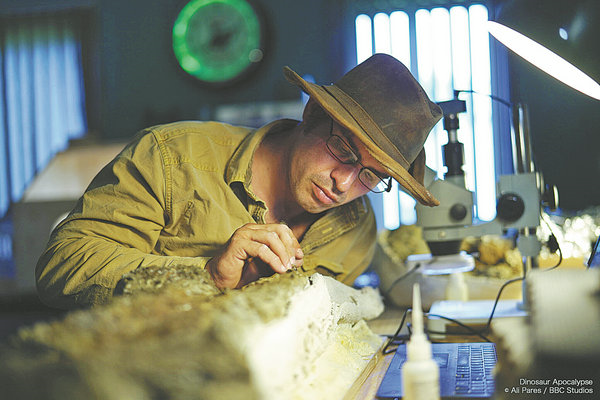 Robert DePalma, a paleontologist at Tanis, has a particular interest in the fossils of fish, which is what first alerted him to something that other specialists who had looked at the site had missed.
"Looking at the gills, he found there were things called ejector spherules, which are tiny particles that can only be created after an asteroid has hit the Earth, and the debris has come back down from the atmosphere as little balls, which then turn into something like clay over the years," she says.
"He found an ejector spherule encased in amber, like the fictional mosquito in Jurassic Park, and managed to date it to something called the K-Pg boundary, which is a geological feature below which dinosaur remains exist, and above which they don't, so he could pinpoint it."
This boundary is generally believed to be about 66 million years ago.