GDI guiding China-Africa investment, financing
Share - WeChat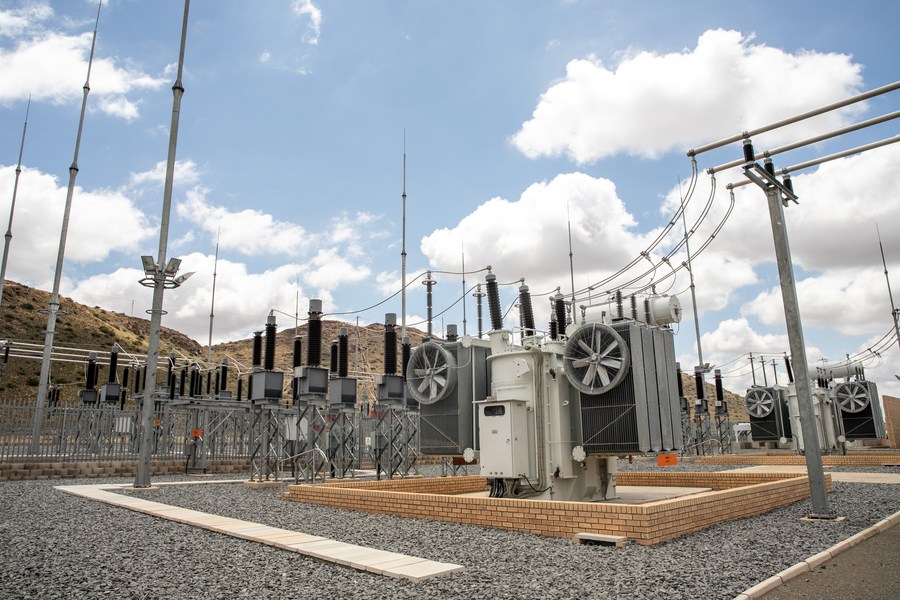 On June 15, a seminar on the Global Development Initiative and China-Africa investment and financing was successfully held by the Institute of African Studies at Zhejiang Normal University and the Zhejiang Provincial Think Tank Alliance of Regional, International and Communication Studies. More than 100 people, including scholars from South Africa and Nigeria, Chinese experts from various fields and business representatives, attended the seminar either in-person or via video link.
The seminar gathered experts and scholars across disciplines to share their insights on how to translate the GDI into concrete action. It is also a preparatory session for the 11th China-Africa Think Tanks Forum, expected to be held in early July.
Twenty-two diplomats, scholars and entrepreneurs from China and Africa delivered speeches based on different research perspectives and fields of study. They agreed the GDI, proposed by Chinese President Xi Jinping in 2021, is a public good offered by China to the world and China-Africa cooperation provides the best platform to put this initiative into practice.
Chinese experts expressed full confidence in China-Africa cooperation. Professor Liu Hongwu, director of IASZNU, pointed out Africa is a "world-class power" and "potential rising continent" in terms of population, territory, resource endowments and market potential. "We have every reason to believe the African economy will play a more unique role in the future of global development. However, we must be fully aware that China-Africa cooperation is a long-term and strategic process of mutual promotion, the results and significance of which will only be visible after a long period of accumulation, as the influence and credibility of China's development and experience in Africa are strengthened and improved through sustained efforts."
Wang Xia, associate professor from the College of Economics and Management of Zhejiang Normal University and the China-Africa International Business School, said generally speaking the pandemic hasn't taken a serious toll on China's foreign trade, including trade with Africa. A few economists from China noted Chinese investment in Africa in 2020 fared well in spite of the global recession. According to Yao Guimei, researcher at the China-Africa Institute and director of the Center for South African Studies, the pandemic has changed the investment environment which causes short-term losses to enterprises, but prospects remain promising generally.
African scholars spoke highly of the GDI. Gert Grobler, South African scholar at IASZNU and former senior diplomat of South Africa, remarked the world today is still fraught with uncertainties, problems and challenges such as unilateralism, protectionism, hegemonism, and geopolitical conflicts, adding the GDI meets the needs of both China and Africa and will inject new momentum into economic and trade cooperation.
Ehizuelen Michael Mitchell Omoruyi, a Nigerian scholar at IASZNU, pointed out the infrastructure projects built by China in Africa as a form of assistance are usually financed by China, while African countries pay back the loans by exporting resources. This approach, usually called "resources for infrastructure", is widely applied in such areas as roads, railways, ports, airports and energy. He added this innovative and practical cooperation model has low risk and is beneficial for the common development of China and Africa by meeting the needs of both sides.
During the seminar, legal experts mentioned emphasis should also be laid on possible risks in China-Africa investment and financing with various preventive means adopted in advance in international investment. Economists, on the other hand, suggested working harder on localization when carrying out investment and financing cooperation between the two sides so as to enhance competitiveness and enable Chinese enterprises to better integrate into the local culture. The investment director of the China-Africa Fund for Industrial Cooperation observed ecological projects will take a larger share in the investment portfolio in future cooperation between China and Africa. The two sides will also strengthen investment in renewable energies both in depth and breadth to meet carbon peaking and carbon neutrality goals.
Yuan Jiayi also contributed to this story.