Automation, ecological approach make Nansha port a benchmark
Share - WeChat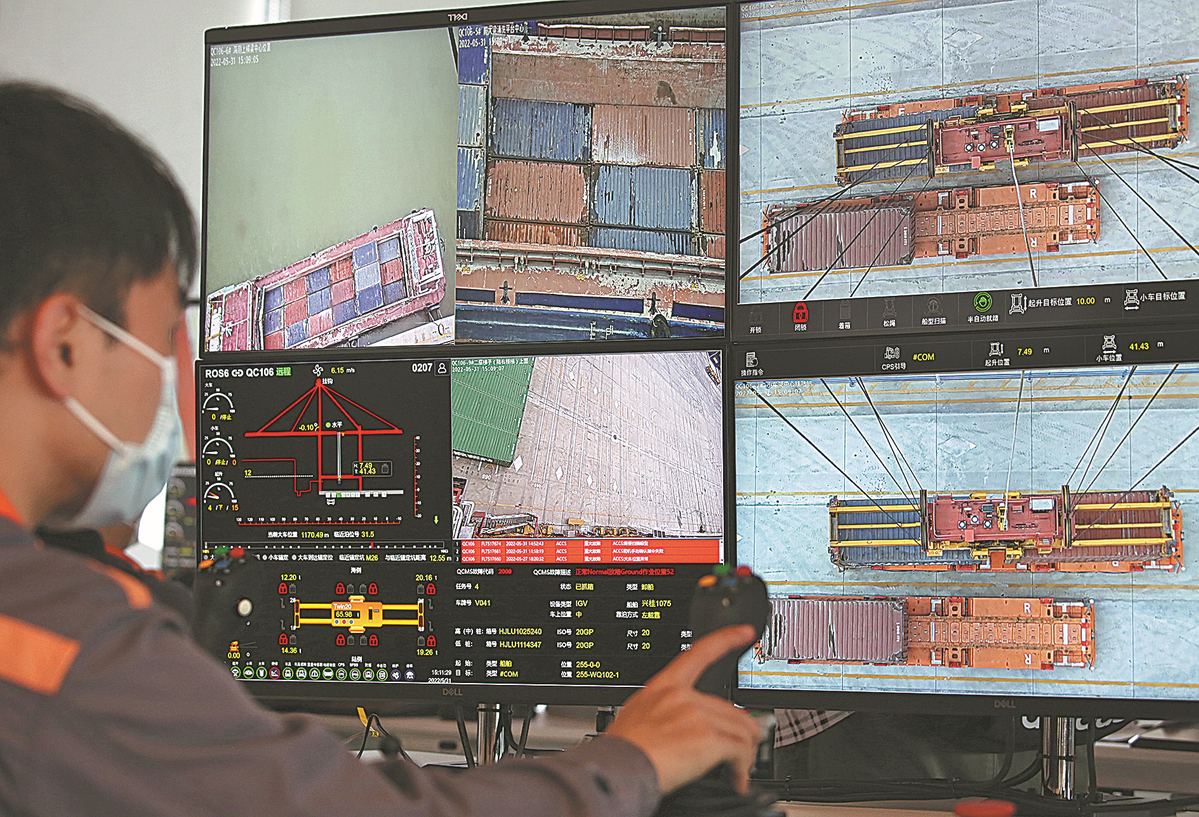 Cargo containers are automatically handled after they are unloaded from trucks in the fourth phase of Nansha Port, the first port of its kind in the Guangdong-Hong Kong-Macao Greater Bay Area.
In the active area of the container terminal, which is located in Guangzhou, containers are moved by battery-powered intelligent guided vehicles (IGVs) and cranes. There are no personnel on-site, and operations are monitored from an intelligent operation center in an office building.
"The IGVs are managed by the system largely without human interference. Actually, the less interference there is, the better," said Xu Dejun, manager of the Department of Party Work at the Guangzhou Nansha United Container Terminal, which also oversees publicity at the port.
Automation at the port is made possible by Beidou's satellite navigation system and technologies such as 5G and artificial intelligence.
The bridge cranes, which load the containers on and off vessels, are controlled remotely from the intelligent operation center. Research is being undertaken to further automate the cranes, which Xu said needs to take into account the effect of constantly changing water levels and waves.
Automation helps reduce labor by about two-thirds at the terminal.
The hydraulic engineering of Nansha's fourth phase has been completed, and its container yard is expected to be finished later this year.
Construction of the technologically advanced terminal required innovation, according to Liao Hongzhi, general manager of Guangzhou Nansha Branch of China Communications Construction's Fourth Navigation Bureau, the company responsible for hydraulic engineering and construction of the terminal yard.
The use of IGVs means less ground settlement than in older terminals. After research and testing, lightweight foam concrete-a material often used in highway development-has been used in the construction of the terminal buildings for the first time, along with large-diameter tube-sheet composite piles and five-axis cement mixing piles.