Chongqing solves case of waste dumping
Share - WeChat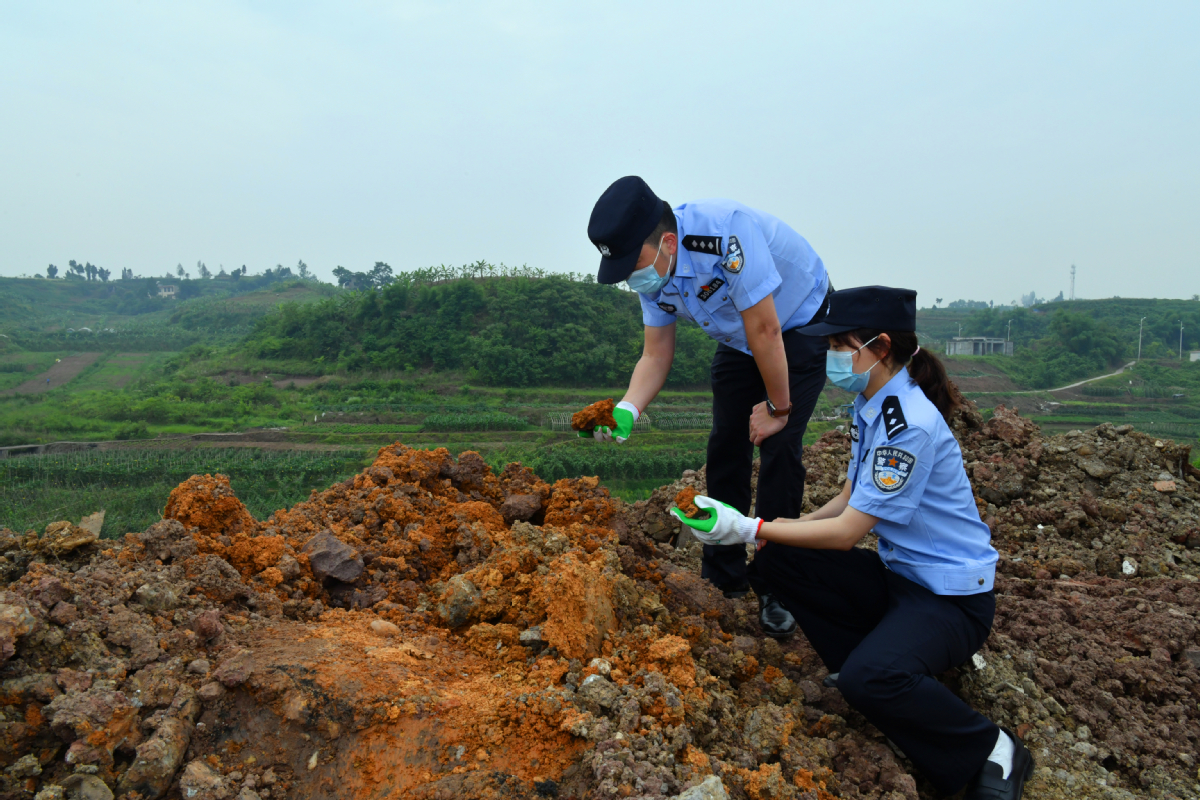 Chongqing police recently cracked a major environmental pollution case involving 47,000 metric tons of solid waste dumped on the banks of a Yangtze River tributary.
It is part of China's national campaign to crack down on food, drug and environmental crimes as well as intellectual property crimes this year.
Thanks to assistance from police in neighboring Sichuan province, Chongqing police arrested 22 suspects who had been secretly transporting lithium battery cathode materials, an industrial solid waste, from a battery material company in Sichuan by truck and illegally dumping it in Chongqing.
The Chongqing ecological environment bureau said the residue contained substances such as manganese, nickel and zinc, which are toxic to aquatic organisms, plants and humans, and will cause serious pollution to the water sources and soil.
The Yangtze River Economic Belt, comprising nine provinces and two municipalities, accounts for more than 40 percent of the country's population and GDP. However, economic development has resulted in conflict between progress and protection, and environmental issues.
In February, the public security branch in Chongqing's Beibei district received a report from local people that some drivers transported solid waste from Sichuan for dumping on the banks of the Jialing River-a tributary of the Yangtze.
Police found that from June 2021 to April this year, a 32-year-old suspect in Sichuan surnamed Yang, who had signed an industrial solid waste disposal agreement with the battery material company, outsourced the job to a 30-year-old suspect in Chongqing's Hechuan, surnamed Long. Long had organized trucks to secretly transport a total of 47,000 tons of solid waste to four dumping sites along the Jialing.
The local ecological environment bureau has properly disposed of the industrial solid waste, and the case is under further investigation.
The Ministry of Public Security has supervised 76 major cases across the country since it launched the Kunlun 2022 mission to crack down on food, drug and environmental crimes, and intellectual property crimes, it said in mid-May.