Bachelet's trip enhances understanding of country's human rights development
Share - WeChat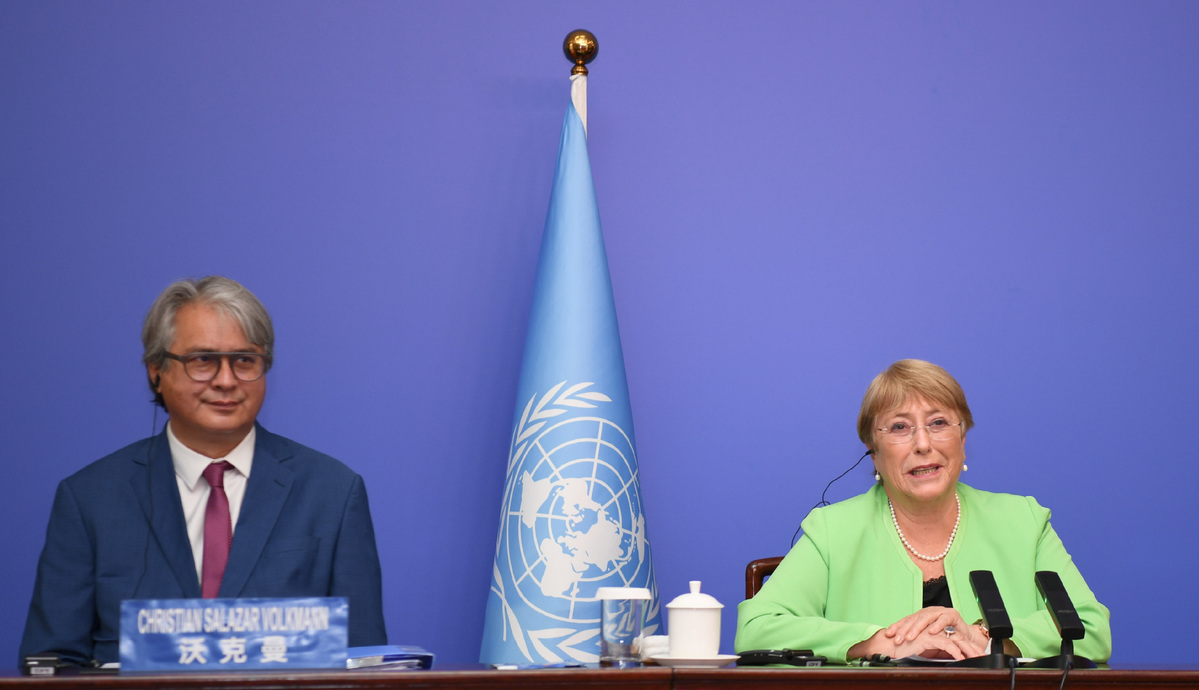 United Nations High Commissioner for Human Rights Michelle Bachelet's visit to China has enhanced understanding of China's path on human rights development and provided an opportunity to see the real Xinjiang Uygur autonomous region, which has been smeared with lies fabricated under the guise of protecting human rights, Vice-Foreign Minister Ma Zhaoxu said.
Bachelet concluded her six-day trip to China on Saturday. It was the first time a UN human rights commissioner visited the country since 2005. In an online news conference on Saturday evening, Bachelet said her trip included a visit to Xinjiang's Urumqi and Kashgar and was organized by her team. All meetings were conducted in "an unsupervised manner", she said.
Besides meeting with President Xi Jinping via video link and State Councilor and Foreign Minister Wang Yi in person, she also had talks with senior officials from the Supreme People's Court, the Supreme People's Procuratorate, the Ministry of Foreign Affairs, the National Ethnic Affairs Commission, the Ministry of Public Security, the Ministry of Human Resources and Social Security and the All-China Women's Federation, Ma said after Bachelet's visit.
"The visit was an opportunity to have direct discussions-with China's most senior leaders-on human rights, to listen to each other, raise concerns, explore and pave the way for more regular, meaningful interactions in the future, with a view to supporting China in fulfilling its obligations under international human rights law," Bachelet said, adding that the visit was not an investigation.
Bachelet said that China's efforts in eradicating extreme poverty, introducing universal healthcare and carrying out legislative and judicial reforms are valued as they have ensured the protection of the right to health and broader social and economic rights.
During Bachelet's visit in Xinjiang, local authorities made a comprehensive presentation on China's policies on ethnic and religious affairs, as well as on counterterrorism and deradicalization efforts. She also toured an exhibition on counterterrorism and deradicalization, that gave a detailed account of the legal and policy frameworks and practices in combating terrorism and extremism in the region, Ma said.
"Violent acts of extremism have a terrible, serious impact on the lives of victims, including those tasked to protect the community," Bachelet said.