60b yuan tax relief seen revving up auto sector
Share - WeChat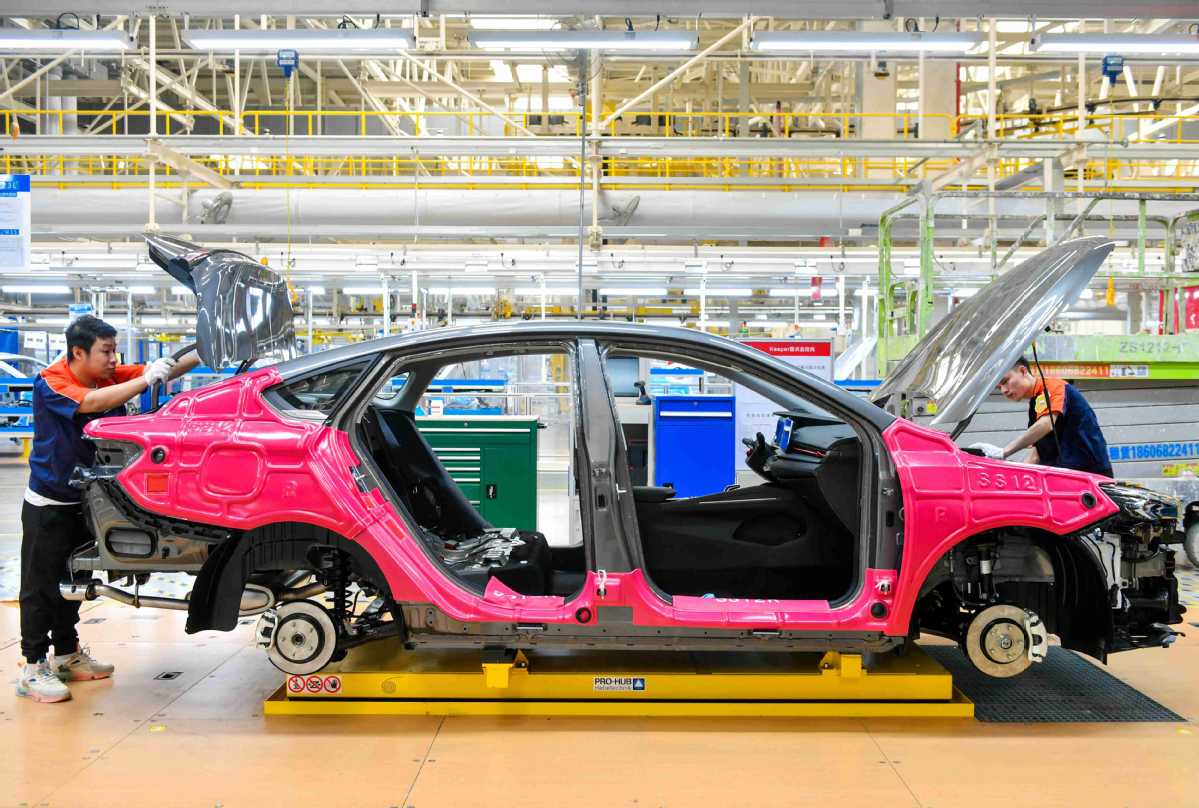 China is to relieve car buyers of vehicle purchase taxes to the tune of 60 billion yuan ($9 billion), which analysts said will be a great boost to the COVID-hit domestic car market.
The State Council, China's Cabinet, announced the decision on Monday as part of a package of measures to stabilize economic performance, but has yet to release details such as when it will take effect and what vehicles will be covered.
The relief package will account for roughly 17 percent of vehicle purchase taxes levied in 2021, according to Ping An Securities.
Carmakers including Dongfeng Peugeot Citroen Automotive Co said they welcome the policy, but they hope details are announced as soon as possible to prevent customers taking wait-and-see attitudes.
Cui Dongshu, secretary-general of the China Passenger Car Association, said the measure is likely to target gasoline-powered passenger vehicles, as electric cars and plug-in hybrids are now exempt from purchase taxes, which stand at 10 percent of a vehicle's listed price.
He said the move will be "a strong impetus" for the passenger car market that saw an 11.9 percent year-on-year drop in the first four months.
In April, the drop was as much as 35.5 percent year-on-year to 1.04 million units, due to plant stoppages and dealership closures amid COVID-19 outbreaks.
Almost all carmakers in China saw their production and sales fall in the month, which was the worst April in a decade.
As plants resume operations to produce vehicles, the tax relief measure is expected to stimulate consumption and have a great role to play in boosting vehicle sales.
China rolled out similar measures in 2009 and 2015, halving purchase taxes on passenger vehicles with engines smaller than 1.6 liters, and they worked successfully to invigorate the car market.
Lang Xuehong, deputy secretary-general of the China Automobile Dealers Association, said the measure should be put in place as soon as possible. "The 60 billion-yuan tax relief can be focused on purchases in the second half of the year. It could drive the growth rate of passenger vehicle sales this year by up to 10 percent," said Lang.
From January to April, passenger vehicle sales totaled 5.96 million units, down 11.9 percent year-on-year, or 800,000 units less from a year earlier.
Local governments in provinces including Shandong and Hubei have released policies to stimulate vehicle sales. In Hubei, those who buy new vehicles in the second half of this year are eligible for subsidies of up to 8,000 yuan.