Joint efforts pay off as Shanghai combats virus
Share - WeChat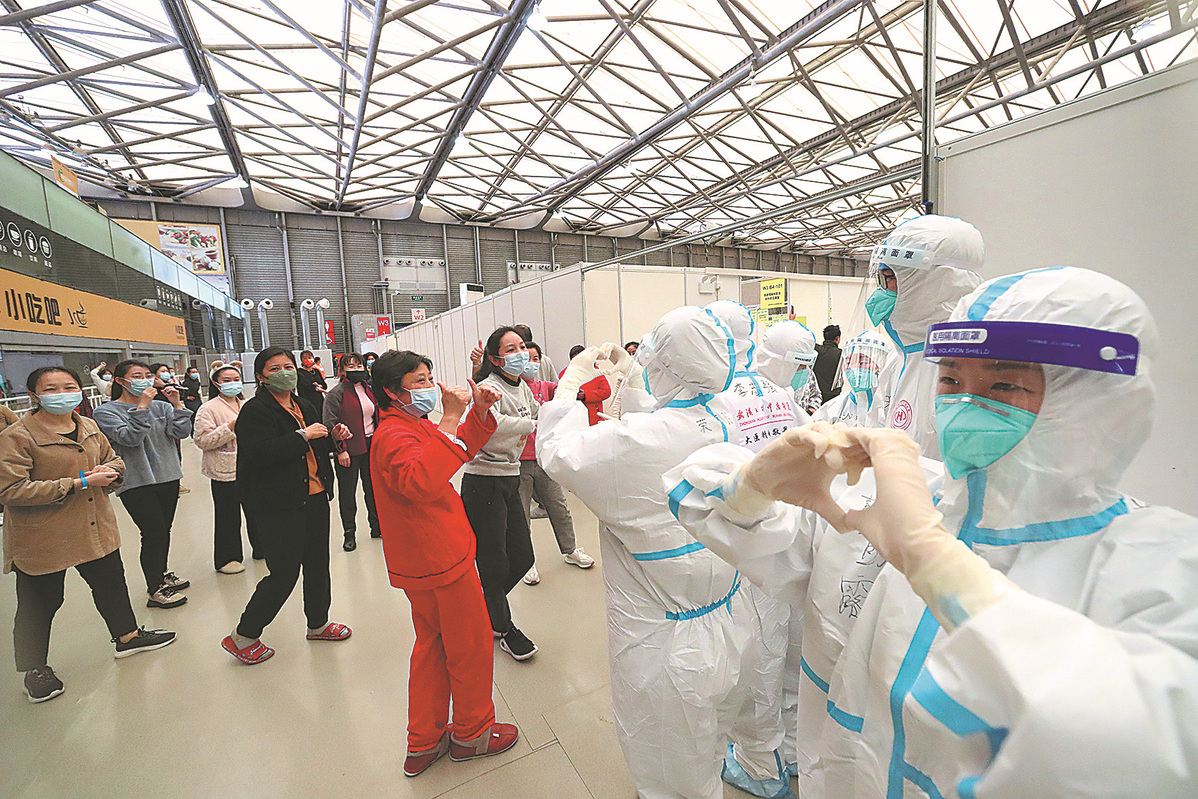 Young professionals
Many of the medics from Wuhan supporting Shanghai are young professionals who were encouraged by their peers from across China who battled the epidemic in 2020.
Li Zhiqiang, vice-president of Zhongnan Hospital of Wuhan University, said 71 medical workers were sent from the hospital to Shanghai to fight the current outbreak.
The first batch of 51 medics are responsible for patients at the makeshift hospital in Pudong, while the second batch of 20 treat severe cases at Shanghai Huashan Hospital.
The average age of the medical team members is 32, Li said.
Tan Miao, 30, the mother of a 2-year-old son, said that when she first arrived in Shanghai, she missed him very much, calling him at home every day.
But she quickly adapted to the situation. Instead of making video calls during breaks from work, she spent more time reading books, "as I realized the quick way to be reunited with my family was to focus more on work and first accomplish what I was sent here to do," she said.
Xu Xirui, 25, said he sometimes felt under great pressure due to the workload at the makeshift hospital, but he regards this as a good experience that enriched his life.
"I'm young, so joining the frontline is a good opportunity for me to accumulate some nursing experience. I'm also energetic. It's rewarding to comfort infected patients and alleviate their anxiety," he said.
Li praised the vitality of the young medical team members, adding that their attentive care has also played a role in keeping patients' spirits up.