Joint efforts pay off as Shanghai combats virus
Share - WeChat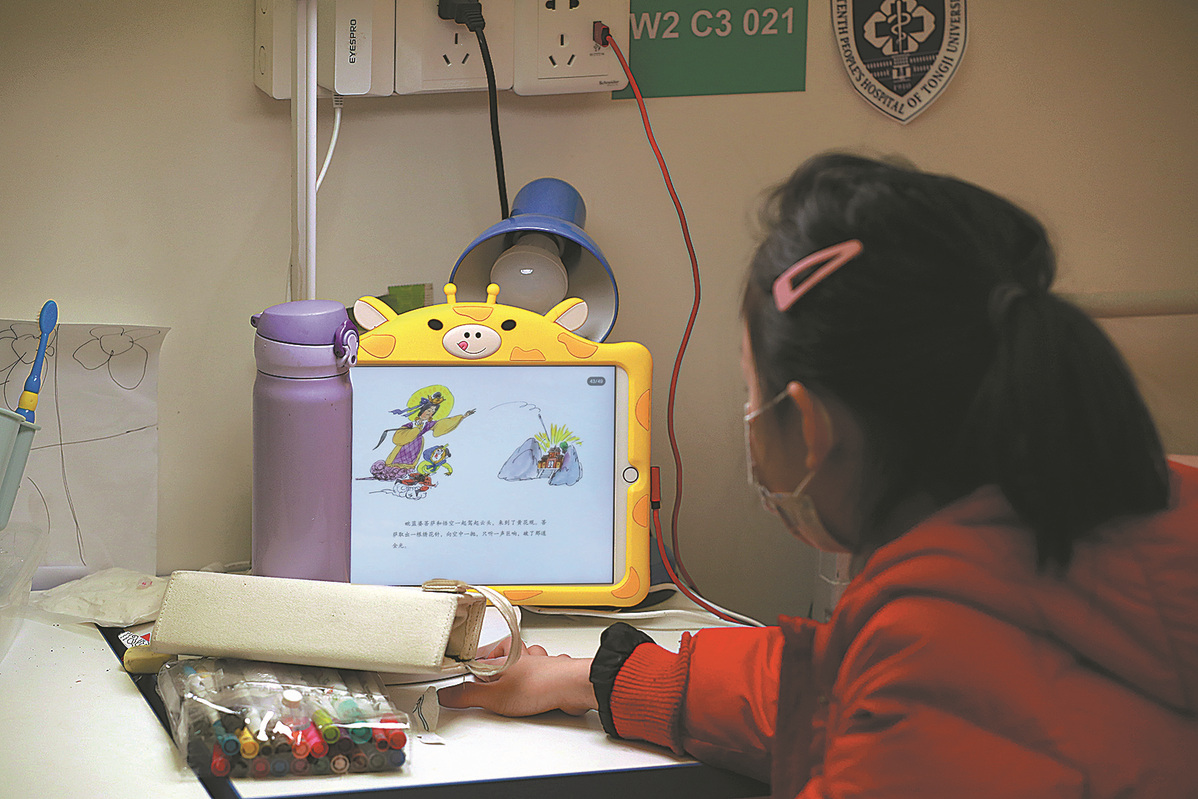 Similar problems
Zhao, the respiratory physician, said he could better understand just how urgent the situation in Shanghai was, and the kind of help the city most needed, because Wuhan, where he lives and works, faced similar problems two years ago.
After working in the makeshift hospital in Pudong New Area for about 50 days, Zhao said, "This period not only witnessed friendship among medics, but also the mutual support of the two cities."
During the fight against the outbreak, Chen Qin, a nurse from Zhongnan Hospital of Wuhan University in Hubei, spent her spare time painting the Oriental Pearl Tower in Shanghai and Huanghelou Tower, a landmark building in Wuhan, on a wall at the makeshift hospital.
Between these two artistic depictions, Chen Qin daubed a rainbow, symbolizing the close connections of residents and medics in the two cities and their determination and joint efforts to fight the outbreak.
Murals and paintings in the makeshift hospital have become popular among medical workers and patients, inspiring a sense of hope during a difficult time.
Unlike Chen Qin, who traveled to Shanghai for the first time, her colleague Tong Li first visited the city during World Expo 2010.
Tong said: "I was impressed with the beauty of Shanghai. This time, I've built more emotional connections, and I believe the epidemic will soon disappear, as long as we work hard together."
On April 3, Xiao, from the TCM hospital in Wuhan, led a team of 26 medics to Shanghai. All the team members took part in the battle against the epidemic in Wuhan.
Xiao said that when the lockdown was introduced in Shanghai, he thought back to the situation in Wuhan two years ago. "I can better sense the feelings of Shanghai people, and that's why I'm here to help them fight the epidemic," he added.