Incarcerations, illegal detentions and inhumane treatment of immigrants continue in US
Share - WeChat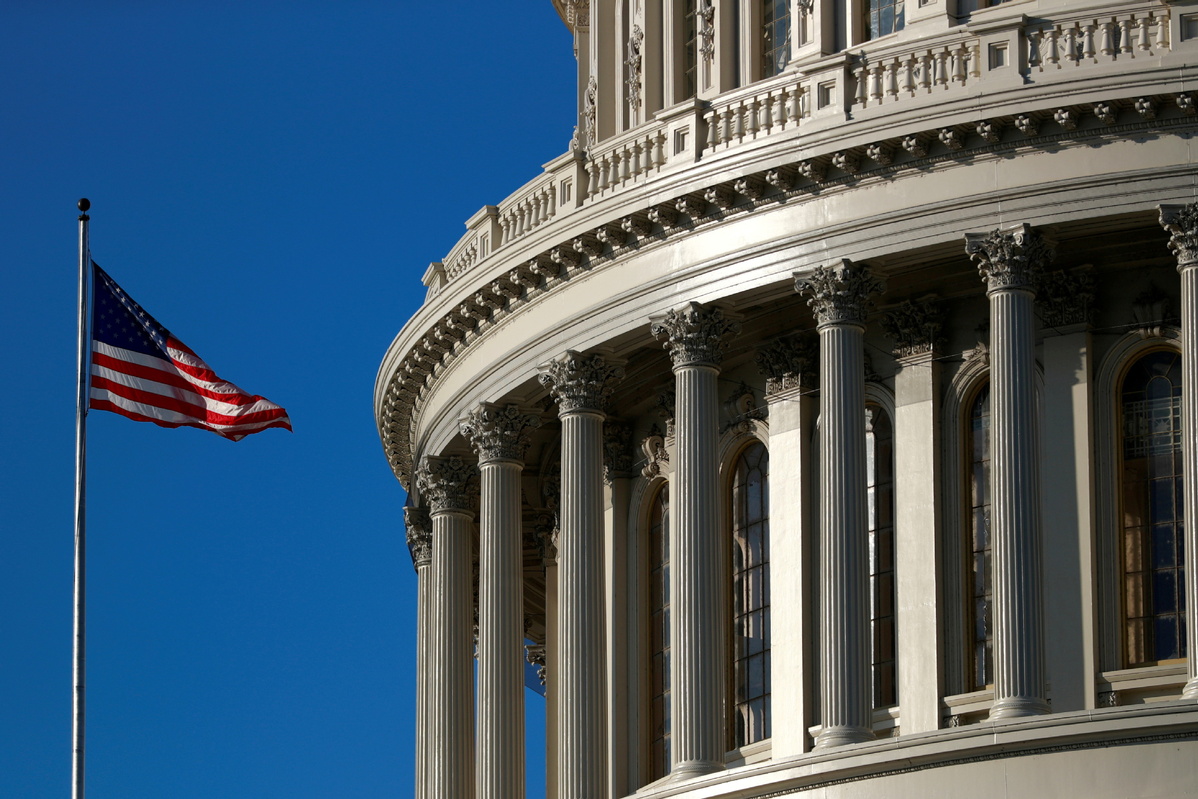 In 2022, the Biden administration continued to prioritize foreign policy over domestic concerns. This includes legislation sanctioning arms sales to Ukraine and provocations in the Taiwan Straits aimed at containing China. Yet in the same year, the United States has once again established its reputation as a state that conducts egregious human rights violations in private prisons and detention centers for both immigrants and refugees. The massive exodus of refugees fleeing conflict zones or immigrants seeking better economic opportunities amid both the pandemic and Ukraine conflict have been subject to inhumane treatment, which is antithesis to what the US champions abroad. The entire immigration and prosecution system continues to be scandalous, controversial and abusive with little rectification in sight.
While the foundation to increase the scope of the United States Immigration and Customs Enforcement and Customs and Border Protection was laid in the 1980s, detention practices involving dehumanizing behavior and racism have become a more prominent feature in 2022 as American legislators dedicated $23 billion for ICE and CBP enforcement. US Congress has openly endorsed and sought to sanction centers that have gained global notoriety for criminalizing the right to migrate. This includes providing space for ICE and CBP to operate ruthlessly against immigrants from Central America, such as Mexicans and Guatemalans, of which many of them are detained without being charged. Additionally, the United States has adopted a dualistic approach on immigration. Liberal visa regimes for Ukrainian immigrants coincide with hundreds of immigrants from countries such as Syria, Iraq, Mexico and Honduras having to endure torture like conditions with little legal recourse. The case of Leonel Huete Garcia from Honduras, who was arrested in November 2021 as part of the Texas Operation Lone Star, is an example of immigrants being retained in confinement for months and then deported without legal counsel.
Not much has been rectified in this regard. The US has more than 200 facilities across the country, including those housing asylum seekers in private prisons. The system of private prisons are driven by profits and vested interests with inadequate staff training, often leading to violence against inmates amid widespread corruption in their ranks. The Department of Homeland Security in 2018 and 2019 found that detainees in prisons were often provided with substandard food, medical care and faced lack of accountability. Such trends have worsened in 2022, with the COVID-19 pandemic taking a severe toll on the domestic economy. People in ICE custody in 2022 have endured medical neglect, physical/ mental abuse and deaths. The risks are even higher for colored immigrants such as Black, Hispanic and Muslim detainees, who have to endure harmful and restrictive practices in such prisons. COVID-19 has also served to exaggerate existing practices, as people seeking to immigrate are often detained instead of being provided with a viable alternative that would give them federal protection.
The United States continues to operate as a security state with complete disregard for human dignity. The Biden administration adopted measures such as expanding home confinement and pressed for implementing curfew pilot programs with the intention of decreasing detention numbers. However, that still resulted in an increase in surveillance, screening and harm to immigrants who are enrolled in the ICE's alternative detention programs. Furthermore, the Department of Homeland Security has constructed a massive border surveillance apparatus, which enforces mass deportation of immigrants through programs such as the Intensive Supervision Appearance program. The initiative relies on punitive measures such as ankle monitors and facial identification techniques restricting the mobility of immigrants who are currently enrolled. Expanded surveillance technology being implemented also disproportionately impacts colored immigrants, which further demonstrates the endemic racism in American administrative frameworks.
The irony of this fact is that the United States continues to hold itself on a higher moral pedestal and criticizes other countries for alleged torture, forced detentions and state sponsored atrocities on citizens.
Immigrants and refugees continue to be at the receiving end of dehumanization, lack of legal recourse and access to relevant institutions that can hear their concerns. The Biden administration has not paid attention to community-based alternatives either, and has instead adopted a dualistic approach, where migrants are treated differently due to their race, color, ethnicity and nationality.
Hamzah Rifaat Hussain, a former visiting fellow at the Stimson Center in Washington and former assistant researcher at the Islamabad Policy Research Institute, is a TV anchor at Indus News in Pakistan.
The opinions expressed here are those of the writer and do not necessarily represent the views of China Daily and China Daily website.
If you have a specific expertise, or would like to share your thought about our stories, then send us your writings at opinion@chinadaily.com.cn, and comment@chinadaily.com.cn.
Most Viewed in 24 Hours
China Views