'Creative gourmet', nighttime snacks drive high growth of catering sector
Share - WeChat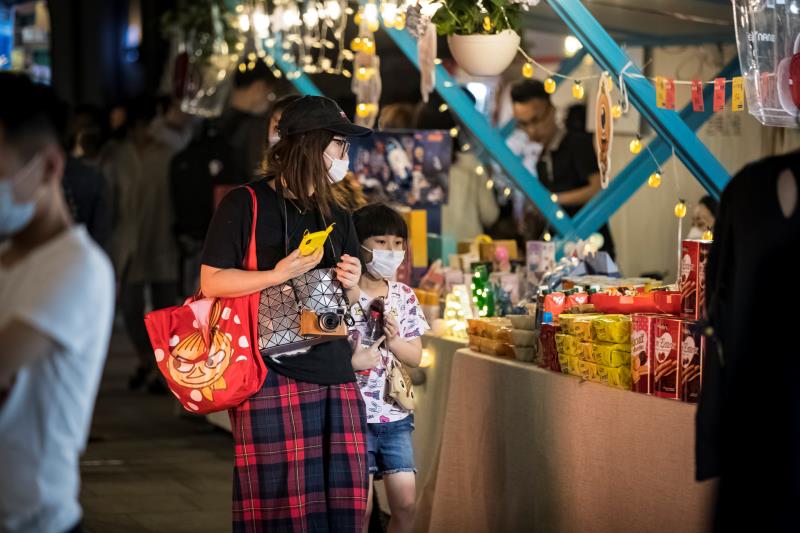 Summer is almost upon China-and fast food giants are busy updating their evening menus to attract more younger consumers who, market insiders said, have grown a strong appetite for nighttime food.
On Wednesday, McDonald's China's restaurants launched nighttime foods, which are available even on their digital platforms. Their new platform-Own The Night-has been designed to invite consumers to experience nighttime food and snacks as multiple retail channels of McDonald's switch to night mode after 5 pm every day, the company said.
The new nighttime menu includes night mini burgers and marinated chicken bones. Since Wednesday, McDonald's nighttime menu has been available for orders after 2:30 pm every day. The chain will also hold many night market-themed activities to engage more consumers, the company said.
Like McDonald's, KFC recently expanded its nighttime menu with barbecue chicken and squid kebabs, which are available between 5 pm and 6 am.
Mintel, a research firm based in the United Kingdom, surveyed 2,395 internet users aged between 18 and 59 in China by the end of last year to research their food consumption preferences. Some 71 percent of respondents said they had been to barbecue stores in the past six months, 60 percent had visited Western fast food chains and 59 percent had dined at night markets or roadside stalls.
The large number of outlets and long hours of operations provide store chains with efficient distribution channels, while meeting the demand for consistency in taste, quality and food safety, said the report. For instance, McDonald's China had more than 4,600 restaurants by the end of March and KFC had 8,441 outlets.
Xu Cong, chief marketing officer of McDonald's China, said, "We hope to bring more creative gourmet that integrates styles from both Western and Chinese cuisines, to meet consumers' demand for better taste and social sharing."
The move, he said, also aims to bring the Western brand to local communities by innovating the menu based on the cuisines and lifestyles of domestic consumers.
McDonald's' nighttime menu blends regional food flavors. For example, its mini burgers now come complete with stewed lotus roots mixed with spiced chicken.
KFC has gone one step further with its localized menu by emphasizing kebabs, one of the favorite nighttime snacks of Chinese consumers.
Mintel's survey report showed that 32 percent of respondents had chosen kebabs as their nighttime snack, followed by 14 percent who prefer noodles and 10 percent who like to eat hamburgers.
In recent years, China's nighttime economy has grown into a driver of catering sector growth. According to iimedia, a consulting firm, nighttime sales exceeded 30 trillion yuan ($4.41 trillion) last year and are estimated to surpass 40 trillion yuan by this year-end, if the COVID-19 situation is mitigated and normality returns.
On Meituan, a delivery platform, between 2017 and 2019, the proportion of transactions generated from night markets rose from 31 percent to 36 percent of the total catering sector's business. Young consumers aged between 25 and 35 contribute the most-61 percent-to nighttime dining consumption, said iimedia.
Gao Yi, an analyst with Mintel, said in the survey report that nighttime snacks serve as comfort food for many young people, prompting catering operators to develop regional dishes whose flavors are like that of home made food.
"The shift in retail space, operational time slots and store formats heralds reforms for many restaurant players to better cater to the increasing need for takeout food and changes in consumption behavior during the pandemic," Gao said.