Rural idyll gives village a natural advantage
Share - WeChat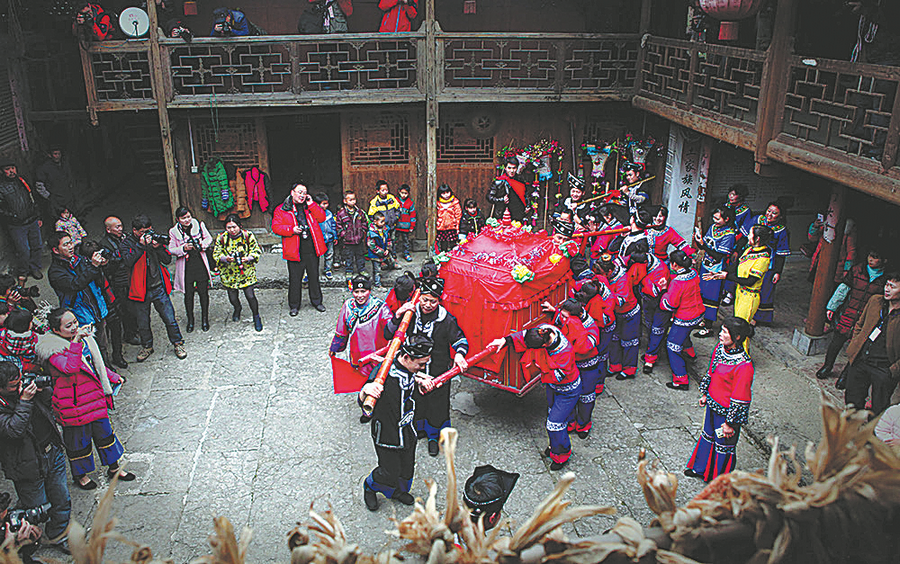 The ideal natural environment has benefited rural tourism.
"It never occurred to me that our rural house can be rented out, especially the one that had been idle," Liu says.
Liu's old house was renovated and became part of the mountain homestays where the stunning peak of Mount Fanjing and an ocean of clouds on rainy days provide stimulating vista.
Baiyangping, though, was on the verge of abandonment a few years ago, when most villagers chose to migrate to cities to make a living, leaving their rural homes unattended.
"In the past, people continued to leave along with their families, seeking opportunities outside," says Luo Liuyun, a local villager.
"It was a forgotten and hollowed Tujia village, with a mud road spiraling up and only two households that stayed occupied," Luo recalls.