Travails of the myth merchants
Share - WeChat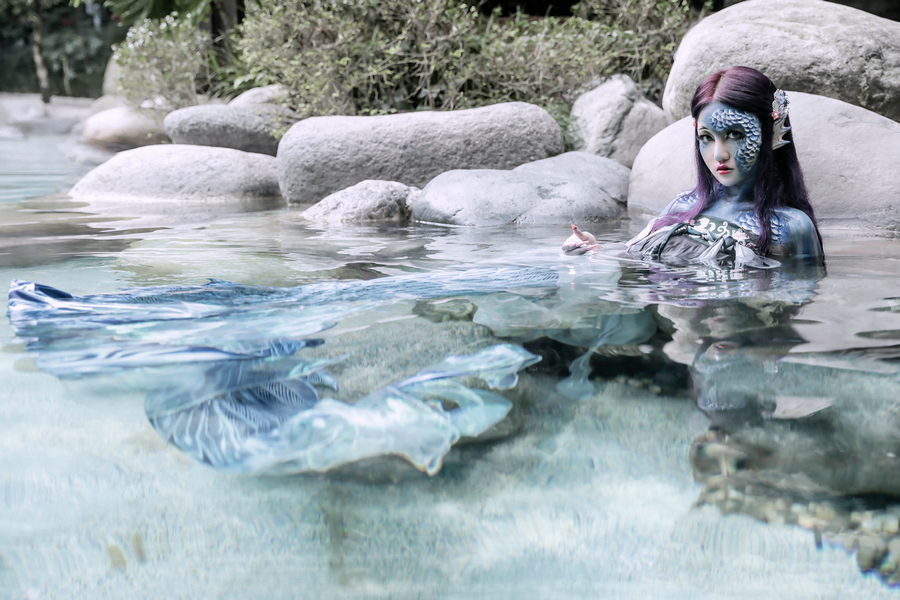 In the Chinese mythology collection The Classic of Mountains and Seas, the world of yore was a mysterious land where myriad elusive creatures emerged.
Some may ring a bell: in the deep sea lives a creature part human and part fish, much resembling mermaids; the nine-tailed fox is a recurring figure in folklore and TV adaptations; and then there is zouwu, the five-colored precious creature that won the heart of global audiences in the Fantastic Beasts film series.
On the Chinese internet, a team of young people has thrown itself into the difficult task of representing these mythical figures in the real world. In their videos, viewers can see all kinds of creatures take human form and roam around China.