Online exercise puts spring in people's steps
Share - WeChat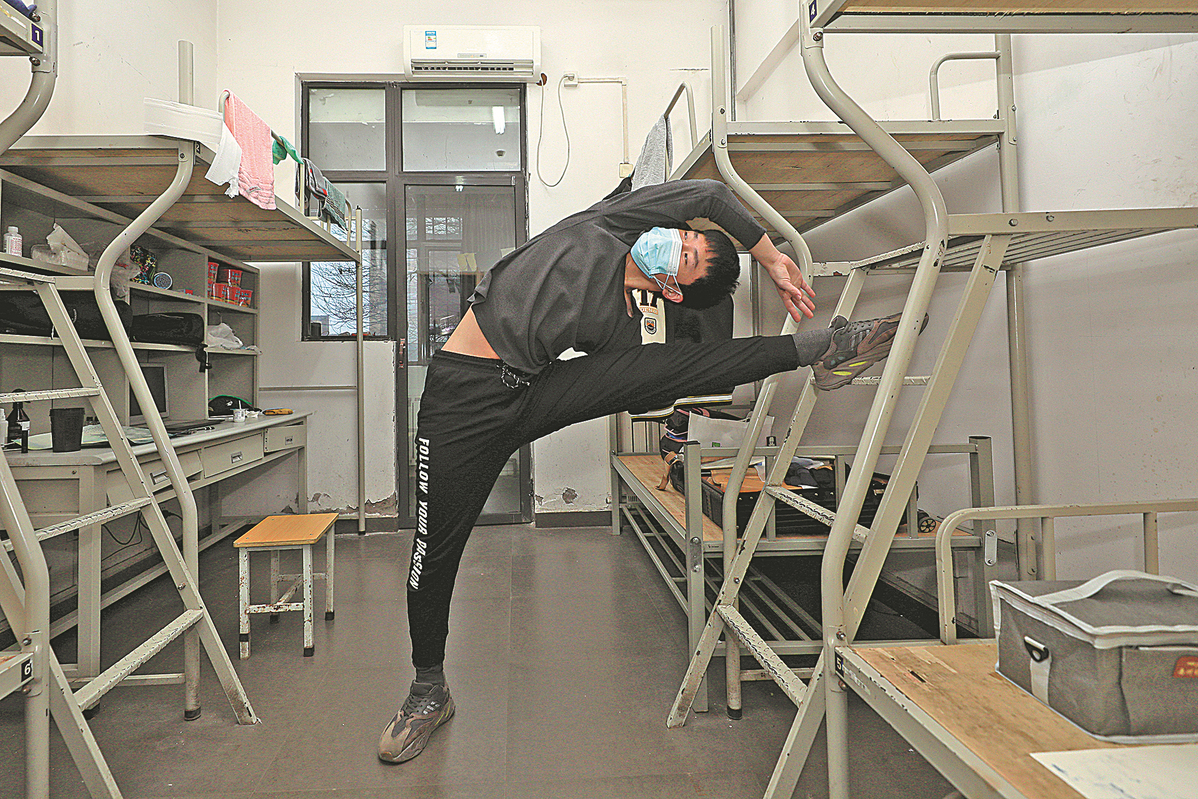 Rich content
For those who choose to exercise at home, he suggested they do body weight workouts and aerobic exercises, which can help them lose weight and shape their body. A yoga mat and foam shaft, dumbbells and resistance bands can satisfy one's basic fitness demands at home.
Hai Dong, a senior researcher at Keep's Sports Research Institute, said: "Doing online fitness and going to the gym are like dining at home and in a restaurant, which are not mutually exclusive. You can exercise at home via online content anytime you want, which is beneficial to those who do not have enough time to rest, live far from a gym or have an insufficient budget."
He said exercise at home and online fitness are the big trends in China.
"Thanks to the 5G era, exercisers now have access to a rich content of professional and systematic workouts and can interact with coaches via livestreams, which in the past could only be achieved at gyms," he said.
He added that the craze for exercise and keeping fit and COVID-19 are not a completely casual relationship, but the epidemic has spurred the online fitness market. It has caused some offline gyms to go out of business, so coaches have been providing fitness content online.
In April, Liu Keng-hung, a celebrity from Taiwan, and his wife became a craze online due to their livestreams of strenuous exercise with the background music of Taiwan singer Jay Chou.
Liu's account on short-video platform Douyin saw an increase of nearly 40 million fans to about 46 million.
"Liu's extreme popularity means that the nationwide demands for physical fitness have been stirred up. It also means that there are opportunities for those in the online fitness market. Hopefully, more fitness influencers will draw people's attention in the future," Hai said.