Online exercise puts spring in people's steps
Share - WeChat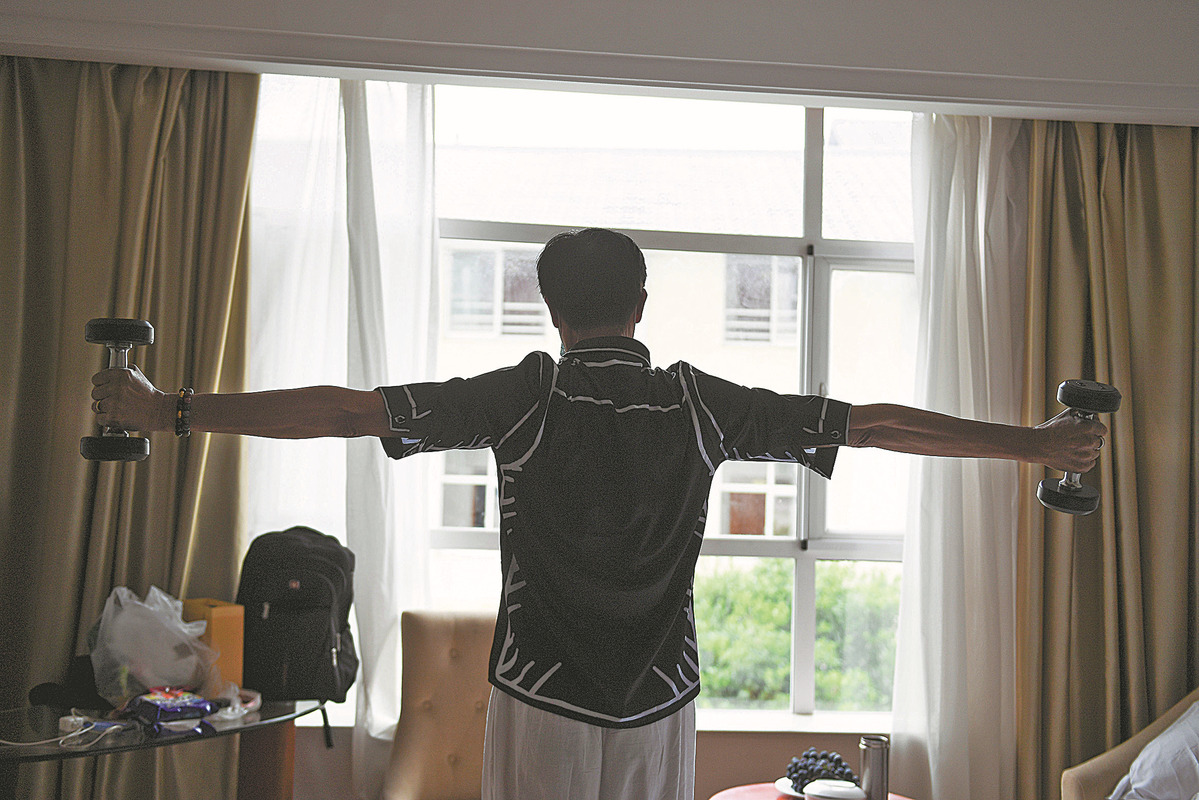 Special bracelets
Those who wear a Keep fitness bracelet can learn about their realtime heart rate and the number of calories burned. However, while only those who tip the most will see their names on the ranking list of livestreams, the rule is different in livestreamed fitness classes-you have to exercise hard to achieve that by burning the most calories.
"It's very encouraging to see my ranking go up gradually on the list on the screen. You can also team up with friends to compete in groups," Xu said. "Bodybuilding is not a passing fad. The key to persistence is to have a relaxed attitude rather than being anxious. I always tell myself that I'm not losing weight, I'm just taking some exercise."
She suggested that starters should choose simple exercises they can stick to until they have formed the habit. She added that they should not be in a hurry to succeed, and that peer encouragement also works. She has a WeChat group with friends to share their routine exercises.
"If I can be a better me, why not work hard for it? I'm more confident now and can dress up in pretty skirts that I once did not dare to wear. Also, I can eat delicious food without worrying that I will gain weight, because I will burn off those calories," she said. "My son is used to my bodybuilding habit and often urges me to exercise. I want to go running with him when I become old, like we do regularly now."
Wang Peng, a coach of Keep's livestreamed sessions, said: "The requirements for livestreaming coaches are high-you must be an athletic person, a quick thinker and capable speaker. We have to be aware of the common problems viewers may have at certain time of the session and remember different words to say to help them to keep going."
For those who wear Keep's fitness bracelet, the coaches can also see their individual situations such as heart rate on a TV screen in front of them, and call out their netizen names to encourage them and answer their questions.
"The important thing is that coaches keep members company via livestreams, thus improving their fitness experience," Wang said. He pointed out that in offline sessions, a coach can see the problems of the person exercising and correct his or her movements.
He added that people who go to the gym like to do advanced weight workouts with professional equipment to exercise certain muscles, and do group fitness sessions guided by a coach.