Night workers strive to keep Shanghai supplied
Share - WeChat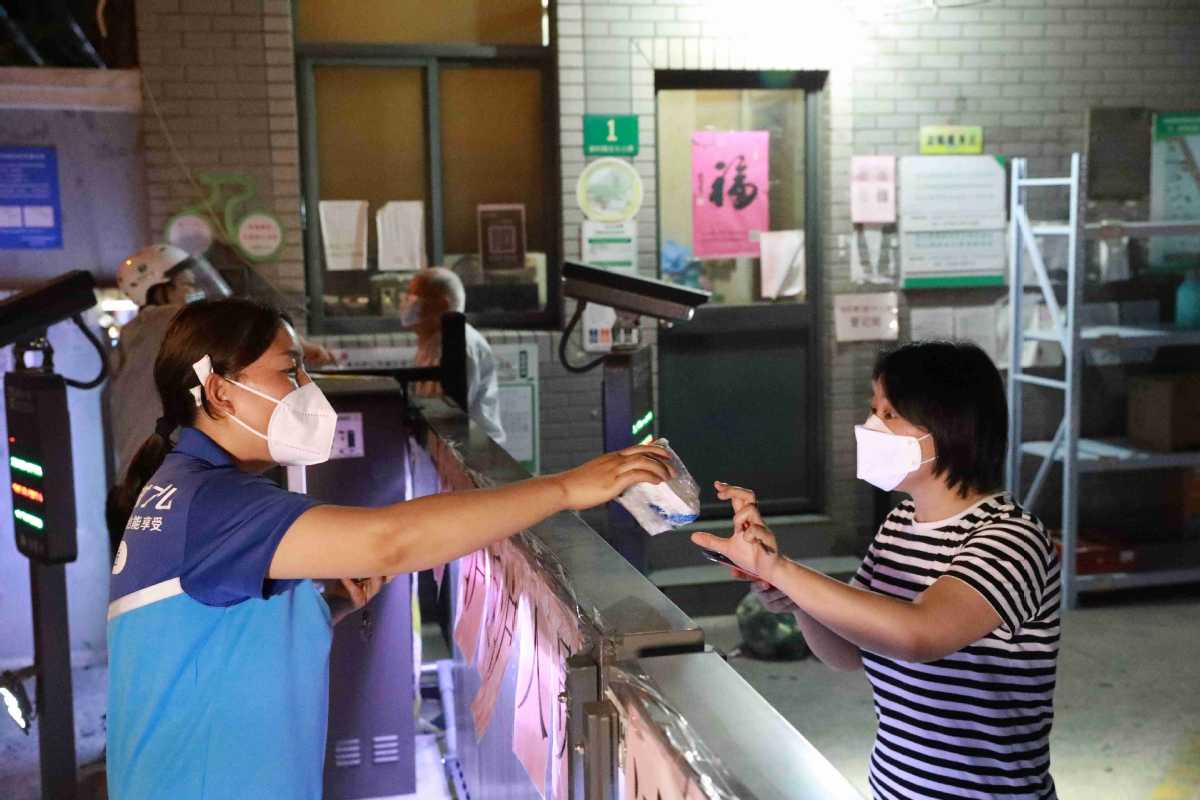 Tired but determined
Long, the truck driver, said he feels exhausted. "But I can carry on-it's what I should do amid the pandemic, and what I have done to date embodies my personal values," he said.
He added that he is able to persevere in the fight against COVID-19 because of his family's understanding, support and encouragement.
Recalling the day he delivered supplies to his own neighborhood, Long said: "It's hard to describe my feelings at that time. I was so close to my family members, but I couldn't touch them. It made me a little uncomfortable.
"But my wife encouraged me, telling me not to worry about her and the children and also reminding me to protect myself when I made deliveries.
"From that moment on, there have been just two things on my mind-that the outbreak will end as quickly as possible and that I can soon see my family members again."
Tian, the delivery worker and mother, traveled to Shanghai because she wanted to be reunited with her husband and elder brother, who work in the city. But now the three are separated from one another in different districts.
After she delivered medicines on April 12 and returned to a dormitory assigned by her employer, it was nearly midnight. Opening a bowl of instant noodles for dinner, Tian read messages left by her family members and watched videos of her daughters, who are being cared for by their grandparents.
"I hope the time to be reunited with my family will come soon," she said.
Ma, the food shop employee, said she hoped the hustle and bustle of Shanghai would soon return, as she has missed the city's energy and pace of life.