Night workers strive to keep Shanghai supplied
Share - WeChat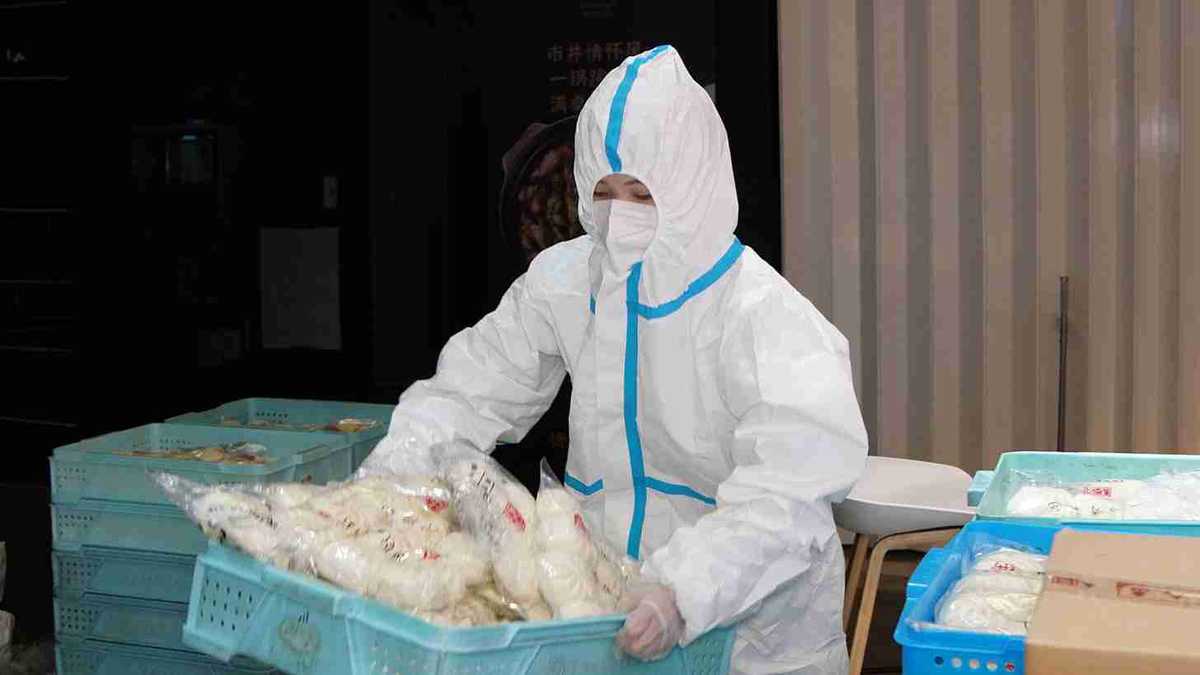 Doing their best
Despite the increased workload, neither the drivers nor food shop employees have complained.
Ma said, "When I think of some residents in lockdown who do not have adequate supplies, I cannot help speeding up the packing process, because the more work I handle and the quicker I do it, the sooner they will have the food."
Tian Dan, 34, a delivery worker for Ele.me, a leading online platform for takeout services, has a similar goal. Tian has to work even quicker than Ma, as she delivers urgent supplies such as medicines and milk powder to meet specific demands across the city.
"Previously, I left work at about 7 pm, but in recent weeks I haven't finished until I have completed all the online delivery orders," she said.
The mother of two daughters, Tian added: "We can never let a baby go hungry. Deliveries of some drugs can be a matter of life or death during this difficult period, when it is hard for people in lockdown to go to a hospital."
On the evening of April 12, Tian and two colleagues completed 52 deliveries of urgent online orders. Every time she drove to a neighborhood, she left the drugs at the community gate and phoned the buyers to tell them their orders could be collected.
At about 8 pm that evening, she delivered a bag of medicines to the Shuangshan community to treat a child's asthma. After a few minutes, Zhang Qianhui, the mother of an 8-year-old boy, came to pick up the drugs.
Zhang said: "The city's Children's Hospital dispensed the medicine for my son and told him to take it to ease his asthma symptoms. I ordered the drugs online on April 8, but I wasn't sure whether they could be delivered due to the pandemic.
"If no courier accepts the order, my son will have no medicine. Previously, the delivery could be completed the day the order was placed, but this time it took four days-but that's better than having no delivery."