Beijing Games leave behind lasting legacy
Share - WeChat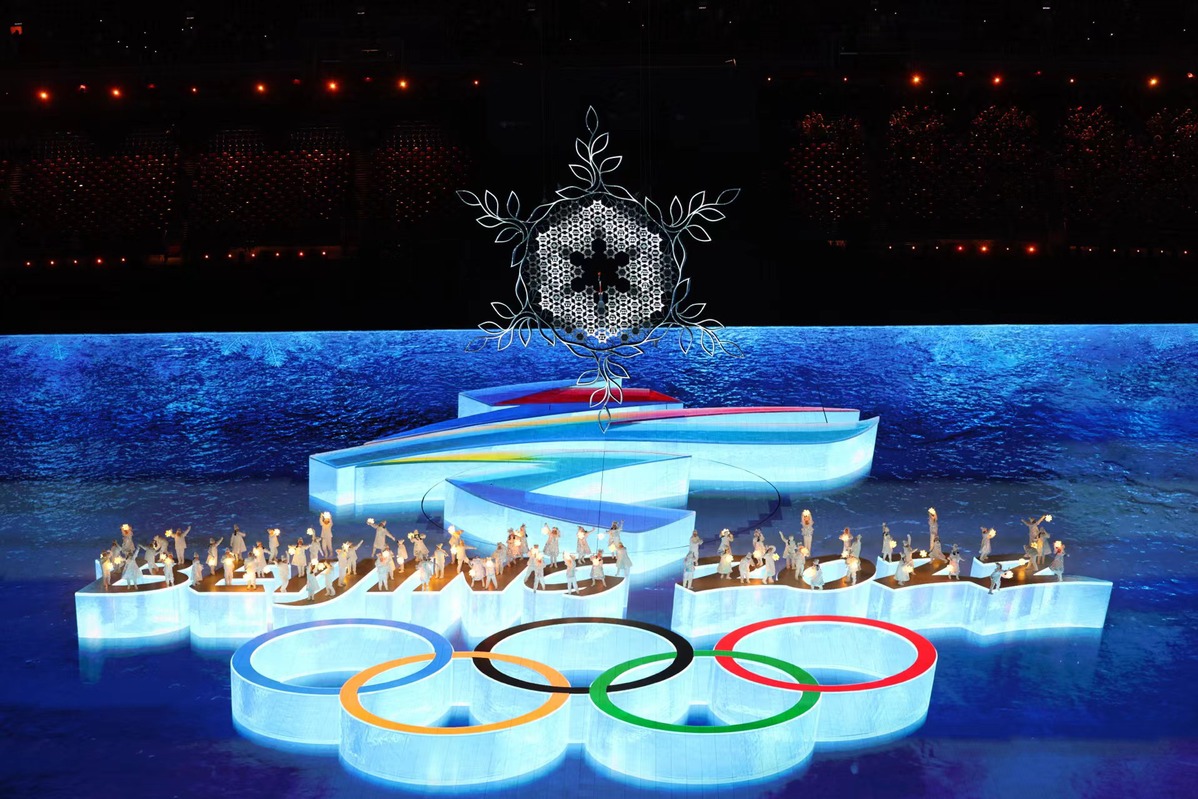 When I watched Chinese athletes at the Beijing 2022 Winter Olympics and Paralympics whom I once interviewed receive the highest honor from the central government at the Great Hall of the People in Beijing on Friday, the vivid memories of them putting forth their best efforts came rushing back.
But athletes aren't the only ones that tried their best at the Games. All the organizers, volunteers and healthcare workers worked tirelessly amid COVID-19-related challenges. Together they helped China to honor its promise to host streamlined, safe and splendid Games.
As athletes of the Chinese Winter Olympics and Paralympics delegations entered the hall on Friday for the gathering to honor those who made outstanding contributions to the Games, representatives of the organizers and volunteers applauded loudly. In fact, they themselves also deserve a round of applause because without their efforts and sacrifices, the smooth running of competitions under such difficult circumstances would have been a mission impossible.
China prepared for the Games for seven years. For China to have hosted the Winter Games on schedule was considered a huge success, but the fact that venue conditions met such exacting standards greatly exceeded many people's expectations.
Some athletes told me that they harbored some reservations about the Winter Games' closed-loop management policy before arriving in China because they feared that it might affect their freedom of movement. They then soon found out that such concerns were unwarranted as they could travel anywhere and anytime they wished within the closed loop, which is only meant to keep them safe so they can fully concentrate on competitions.
Then they became even more excited to compete after conducting training sessions at venues described as "the best that they have ever been".
What's more, even within the closed loop, organizers and volunteers put forth their best efforts to show guests the hospitality of Chinese people by giving foreign athletes Chinese lessons and offering them a variety of traditional local cuisines.
Participants at Friday's gathering smiled broadly when President Xi Jinping mentioned red bean buns as he talked about the food culture during the Beijing Winter Games in his speech. I'm sure it reminded people of Jenise Spiteri, a snowboarder from Malta.
The 29-year-old couldn't hide her love for red bean buns and international audiences got to watch her popping them into her mouth during competition breaks.
Like many athletes who could only have a brief glimpse of China during the Winter Games, Spiteri told me she cannot wait to come back to China and learn more about the country.
"Media reports on China in the West are often negative and twisted so I want to travel around the country and show people the real China," said Spiteri. She has made many Chinese friends on social media who promised to show her a good time.
The Beijing 2022 Winter Olympics and Paralympics have left many memories. For many, the beautiful memories of peace, friendship and unity are surely among them. I think it's the best reward for the organizers and volunteers.