Xinjiang works to bolster human rights
Share - WeChat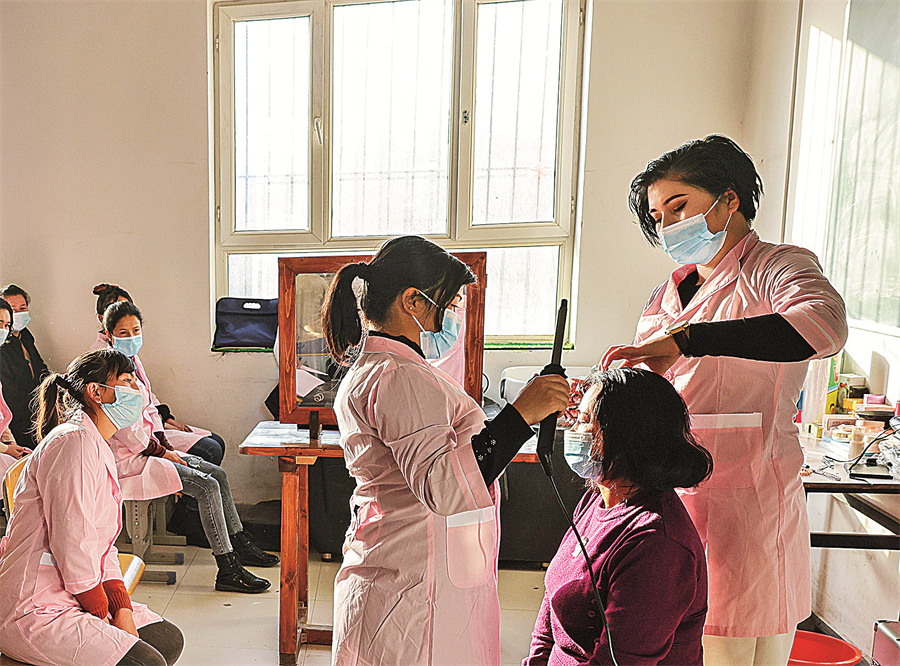 Counterterrorism measures
In the past, Xinjiang experienced terrorist attacks that caused great harm to the lives and property of people from all ethnic groups, Xu Guixiang, a spokesman for the regional government, said.
To address the problem, the regional government decided to build vocational education and training centers in accordance with the law, he added.
Patgul Kasim, who attended a training center in Moyu county, now runs her own bakery. She said that having loved cakes and desserts since childhood, she opened her first store in 2010.
"At that time, some customers told me things like 'Muslim women shouldn't go out to earn money' and 'Muslim women have to participate in jihad'," she said, adding that the comments affected her mindset and made her think constantly about jihad and martyrdom.
The thoughts also made her slack off on her business. She said she often lost her temper and made a fuss with her family. Her bakery closed, her husband wouldn't talk to her and her children avoided her.
"My mother was worried when she saw me like that, so she persuaded me to attend the training center," she said.
At the center, she learned Mandarin, legal knowledge and vocational skills.
"Through my studies, I learned that extremist religious ideology compels people to engage in violent activity, which is harmful to them and others," she said.
The center helped her improve her baking skills and she learned about more types of desserts and baking methods.
Later, she opened a new bakery, offering a wide range of cakes and pastries, plus burgers, fried chicken and soft drinks.
"Some people overseas say the training centers are 'concentration camps' that imprison and persecute students. I can tell you from my own experience that their claims are false," Patgul Kasim said.
"In fact, it was the training center that pulled me out of the mire of religious extremism, gave me a new life and changed my destiny. Without it, I would not have the happy life I have now."