Xinjiang works to bolster human rights
Share - WeChat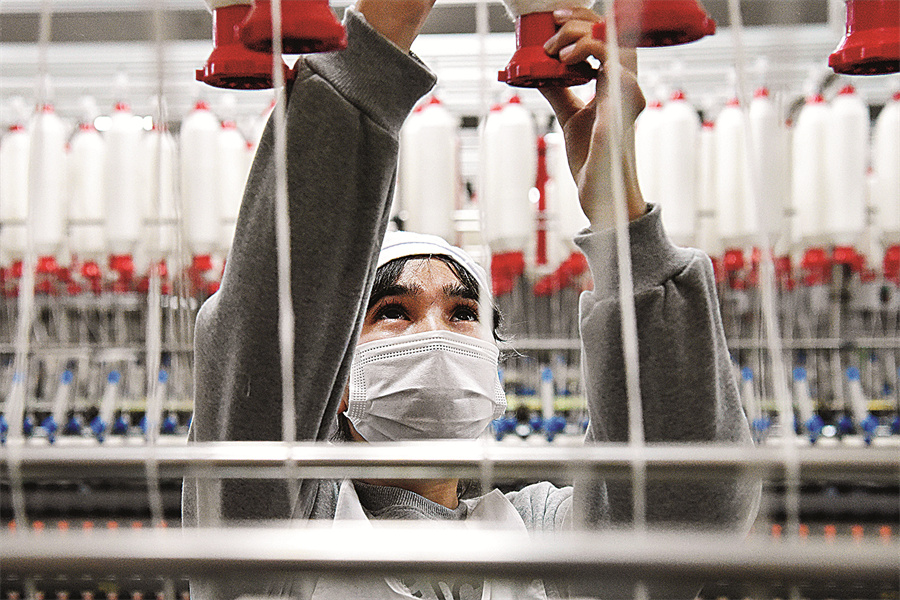 Survival and development
The right to survival and development is the primary basic human right, said Xu Guixiang, a spokesman for the regional government.
Speaking on March 17 at a news conference in Beijing during the ongoing 49th session of the United Nations Human Rights Council, which started in Geneva on Feb 28, Xu said geographical and historical reasons meant Xinjiang was a key part of poverty alleviation efforts.
In recent years, the regional government has taken a series of measures to boost industrial development and employment. By the end of 2020, Xinjiang's 3,666 poor villages, with an impoverished population of 3.06 million, had been lifted out of poverty, he added.
Reziwangul Mutalif, head of Daliyabuyi township, Hotan prefecture, said a relocation measure has helped the villagers live modern lives. The old Daliyabuyi village was located in the heart of the Taklimakan Desert, battered by sandstorms for at least seven consecutive months of every year. The land was barren, and generations of residents had lived in houses made from red willow branches, reeds and mud.
In 2018, the government helped all 360 households move to the new village, also called Daliyabuyi, where they were given new houses equipped with running water, electricity and internet access.
The settlement was designed with sealed roads, schools, medical centers and open cultural spaces. The regional government also guided villagers to establish farmers' cooperatives and operate desert tourism businesses, she said.
Villager Ehat Daman said that after he relocated, the government gave his family a one-time payment of 22,500 yuan ($35,000) and allocated 200 hectares of grassland to him. He opened a supermarket in the village, so he can now earn more than 60,000 yuan a year.
"Our villagers have witnessed the old and new Daliyabuyi villages and experienced the great changes in the rural areas of southern Xinjiang. Our lives are getting better and better," he said.