China's job market: the good, the bad and the middle
Share - WeChat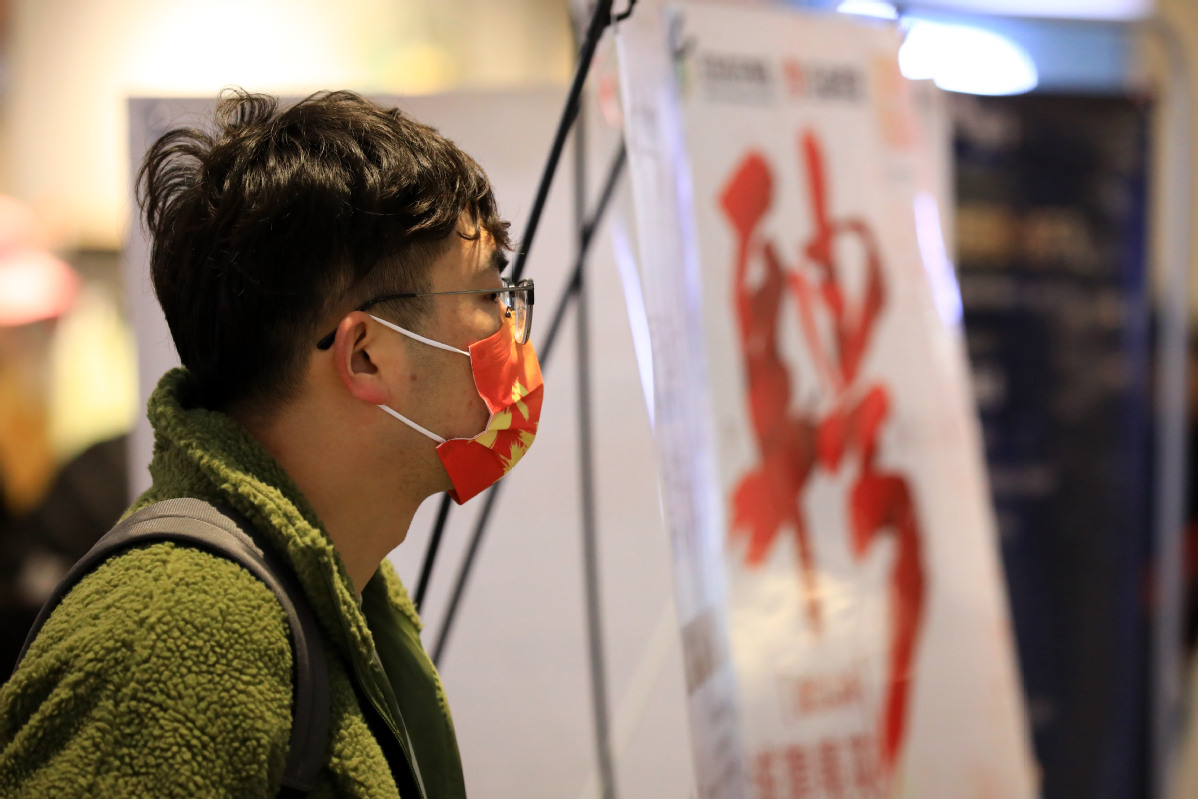 Big enterprises and logistics, catering, and entertainment industries in China posted larger demand for talents this spring, according to a report released by Zhilian Recruitment's research institute on Monday.
Job vacancies published by enterprises scaled at 1,000-9,999 employees increased 6.5 percent year-on-year in the month after Spring Festival, while those scaled at over 10,000 workers grew 23.4 percent during the same period, news portal Jiemian.com reported.
Small and medium enterprises, on the other hand, saw job vacancies fall compared with the same period of the last year, the report said.
China's offline consumption resisted the impact of the COVID-19 pandemic, thanks to the country's effective pandemic prevention and control methods, the report said, thus logistics/warehousing, hotel/catering, and entertainment/sports/leisure industries increased their job vacancies at 47.3 percent, 33.3 percent and 16.8 percent on a yearly basis, respectively.
Other industries with continuing growth demands were computers and telecoms, as the recruitment demands of industries such as computer software, communication/telecom operation, and electronic technology/semiconductor/integrated circuit rose 40.7 percent, 22.8 percent and 19.5 percent, respectively, in the month after Spring Festival this year.
The pandemic has gradually altered the life and working styles of people, as per the report, saying that online working, education, consumption and communication have created new business. Besides, the upgrading of automation, digitalization, and intellectualization demand of enterprises put technical talents in urgent needs.
About half of the job seekers in business services, entertainment, and transportation industries tend to choose a new industry when changing their jobs, the report said, adding that talents in real estate and internet industries remained stable, with around 70 percent of them preferring to stay in the same industry.
The manufacturing industry attracted more internet talents, as 6.3 percent internet talents chose processing and manufacturing industry as their next career track in spring 2022, about 2 percentage points higher than 2019. This trend can be attributed to the development of intelligent manufacturing and industrial internet, as per the report.
New first-tier cities, compared with old first-tier cities, are attracting more talents from lower-tier cities. Over 10 percent job seekers from third-tier cities chose first-tier cities in the spring of 2019. However, the number fell to 8.1 percent in 2022.
As per the report, 9.2 percent third-tier talents chose new first-tier cities in 2019 while seeking new jobs, and the number increased to 10.4 percent in 2022, adding that new first-tier cities are attracting more talents with preferential residency policies, competitive salaries, and supporting facilities.