Recipe from Hong Kong chef: Signature stewed beef brisket
Share - WeChat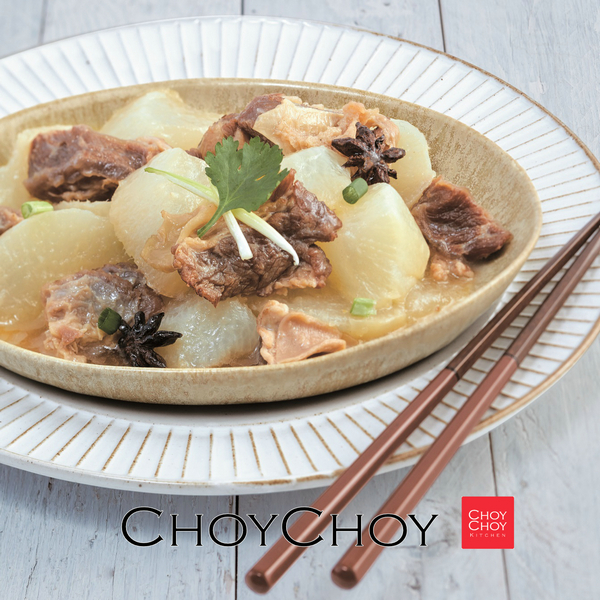 Ingredients:
900g beef brisket
1 Chinese radish, approx. 800g
3 pcs of star anise
1/4 dried tangerine peel
3 cloves of garlic, diced
3 to 4 slices of ginger
1 Tbsp finely chopped scallion, for garnishing
2 Tbsps cooking oil
1 Tbsp Shaoxing wine (Huadiao)
approx. 2L hot water
Seasonings:
2 Tbsps light soy sauce
1 Tbsp oyster sauce
2 pcs of rock sugar
2 tsps salt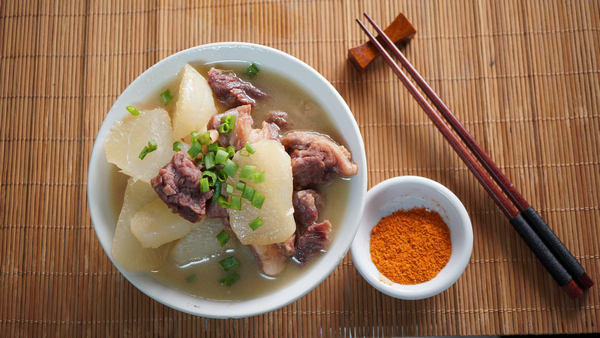 Instructions:
1. Rinse the beef brisket.
2. Rinse the Chinese radish. Peel and rolling cut.
3. Rinse the star anise. Soak the tangerine peel until soft and scrape away the pith, then cut into four small pieces.
4. Bring a pot of water to boil on high heat with the lid on. When the water boils, add the beef brisket and blanch for 5 mins. Take out and rinse in cold water. Drain and set aside.
5. Put a wok with oil on high heat. When the oil boils, add garlic, ginger, star anise, dried tangerine peel and beef brisket, stir fry briefly. Pour Shaoxing wine around the wok. Add light soy sauce and oyster sauce and saute for 2 mins.
6. After 2 mins, pour 1L of hot water into the wok and stir to mix. Cook uncovered on high heat for 3 to 4 mins.
7. When time is up, add the remaining hot water to cover the brisket. Add rock sugar. Put the lid on and stew on high heat for 45 mins.
8. After 45 mins, open the lid to add the radish.Mix well and put the lid back. Stew for another 15 mins. Turn off heat and let rest covered for 30 mins.
9. When time is up, bring the pot to a boil on high heat again, season to taste and stir to mix. Sprinkle scallion and serve.
11. When time is up, bring the pot to a boil on high heat again. Season to taste and stir to mix.
Most Popular