China's 'day of love' on 02/22/2022
Share - WeChat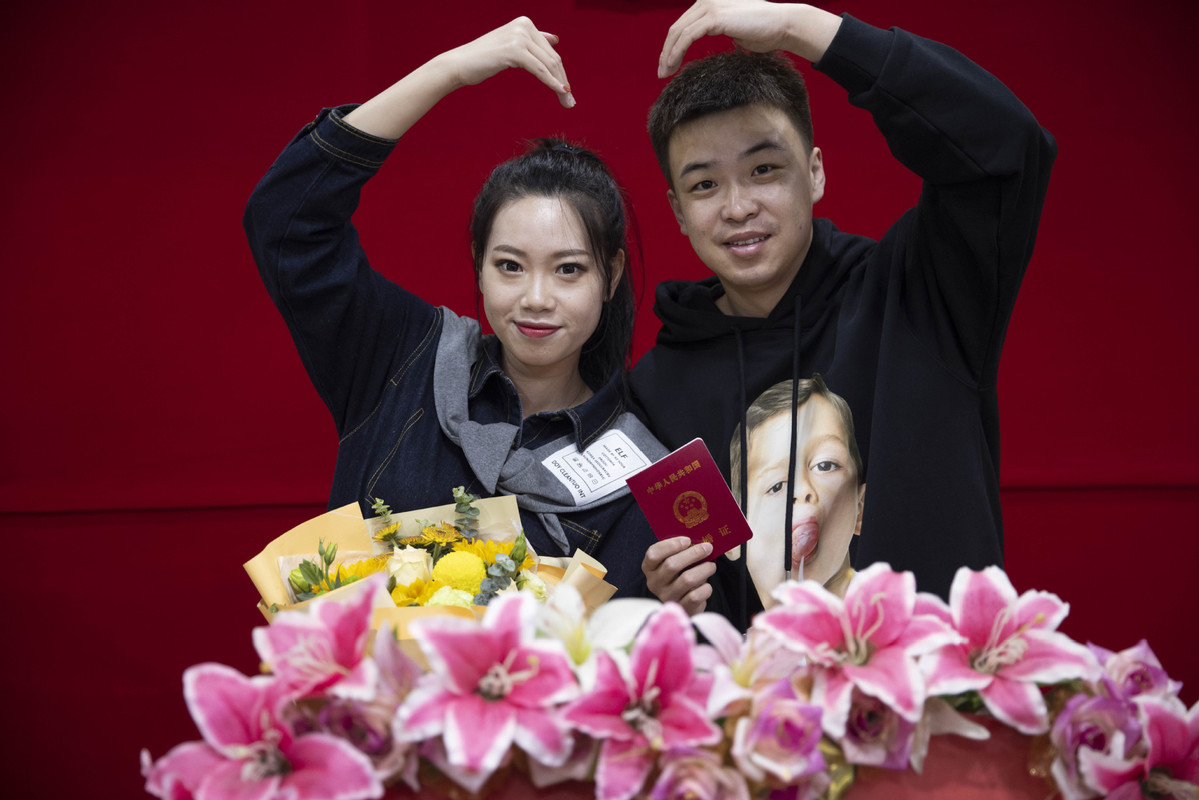 Tuesday, Feb 22, is being called one of China's most "loving" dates in recent memory, as the number two in Chinese has a similar pronunciation to the Chinese word for love.
On this special occasion, many Chinese people have decided to tie the knot to give their own special days an added meaning.
At about 9 am, Jiang Shaoxin and Wang Yi arrived at the Registry of Marriages in Yuzhong district, Southwest China's Chongqing municipality.
The couple obtained their marriage license and made a lifelong promise to each other. The two said that Feb 22, just two days after the close of the Beijing 2022 Winter Olympics, embodies their own kismet through a series of surprising coincidences.
Jiang and Wang got to know each other at a skiing club where they were both practicing snowboarding. Their common interest soon turned to love. During the Beijing Winter Olympics, they watched the competitions together, cheering for their favorite athletes Gu Ailing and Su Yiming.
Feb 22 is the date that contains the most twos in recent years, and it even falls on a Tuesday, which is expressed in Chinese as "weekday two." The even number two is viewed by Chinese as auspicious as it can refer to a pair or a couple. The day is also Wang's birthday, the couple said.