Couples flock to wed on auspicious day
Share - WeChat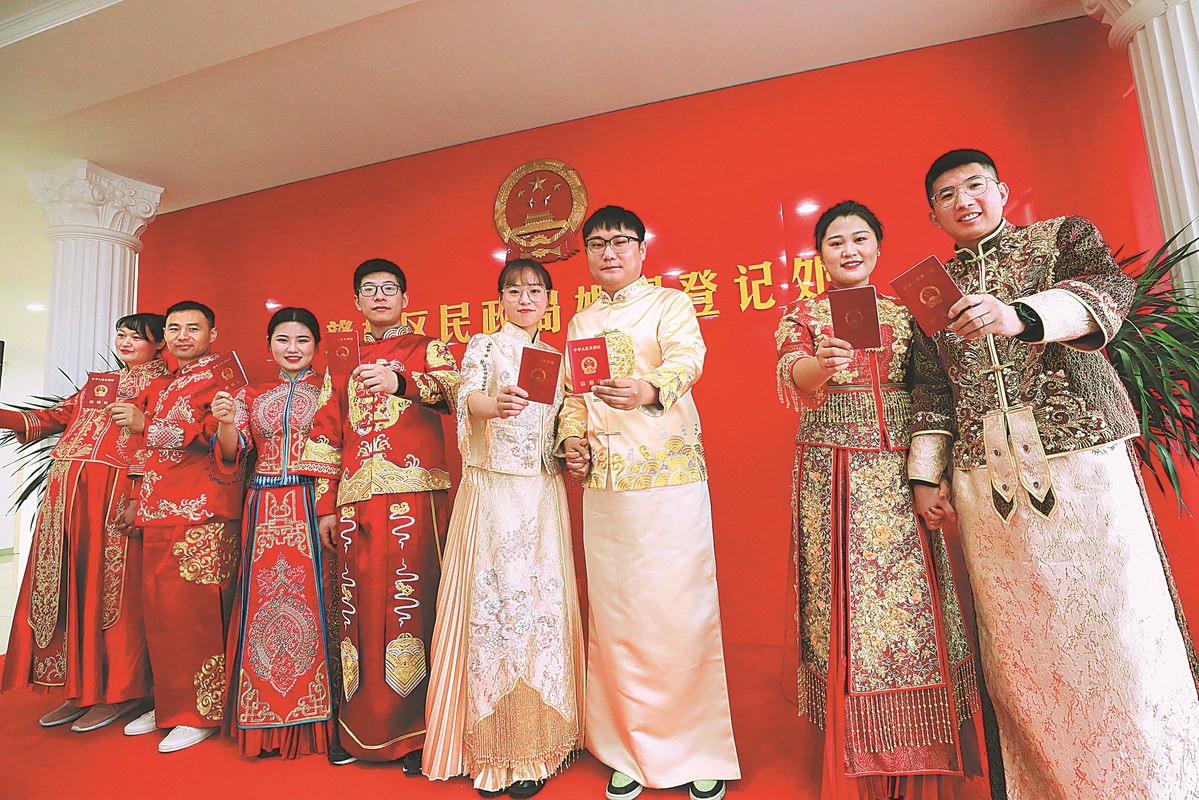 Brides and grooms across China rushed to tie the knot on Tuesday, Feb 22, 2022, a date with many "twos", to take advantage of the number's pronunciation, which sounds like "love" in Chinese, as well as a Chinese belief that good things come in pairs.
The date is also the 22nd day of the year's first month on the Chinese lunar calendar, and netizens have named it the best day of the year for love.
Different hashtags about the date and people getting married on the day trended on social media.
The Beijing Bureau of Civil Affairs received 4,700 applications for marriage registration on Tuesday, and the bureau said registry offices had to ensure marriage licenses are issued, Beijing Daily reported.