Couples flock to wed on auspicious day
Share - WeChat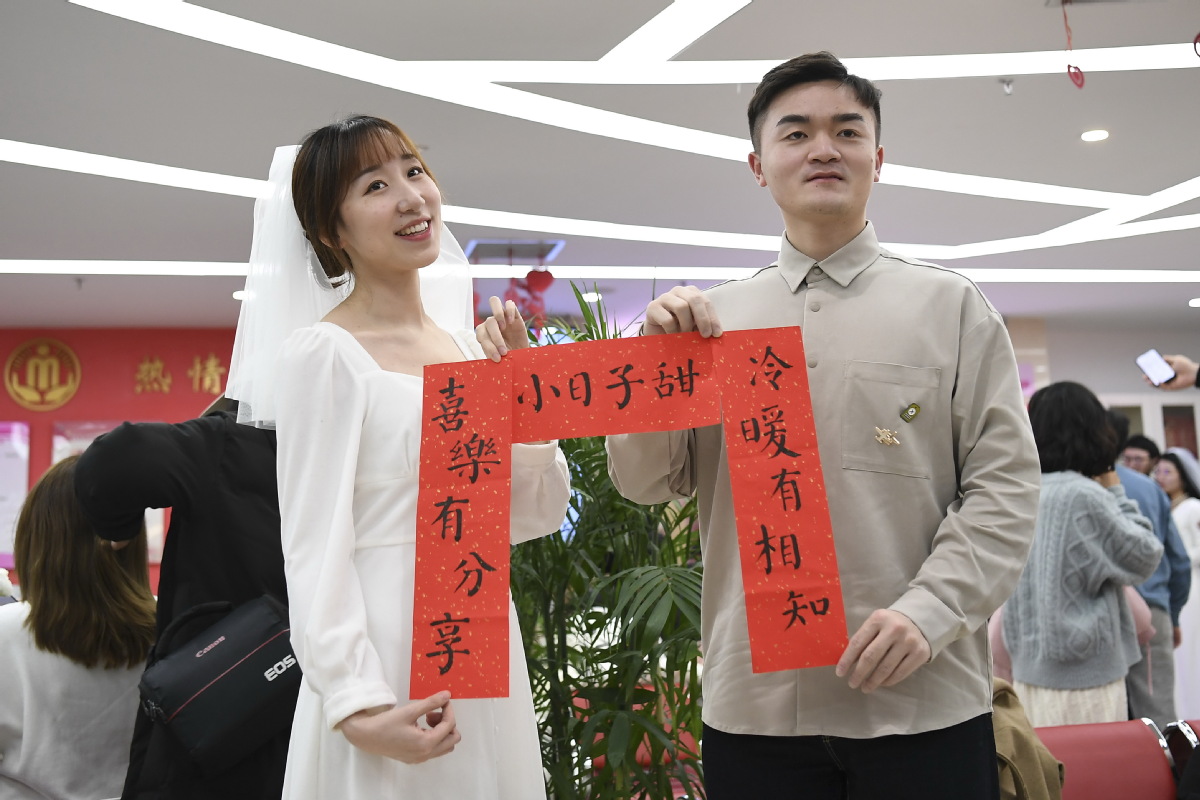 The couple, who did postgraduate studies together and have been partners for more than six years, said they are both ready to get married.
Accompanied by their friends, Beijing residents Luo Chen and Meng Jiayi waited for almost two hours to get married on Tuesday. They chose the date because getting married is an important event and they want their marriage to be memorable.
"Apart from a special date, what's important for us to have a successful marriage is to cherish each other's best qualities and tolerate the annoyances," they said.
Dong Xin and her fiance Zhang Yacong waited until midnight on Feb 7 to apply for their marriage registration on Tuesday, as Beijing allows 15 days of advance online booking.
They took the day off work and hired a photographer to take photos of the special occasion.