ROC athlete Shcherbakova wins figure skating women's singles title at Beijing 2022
Share - WeChat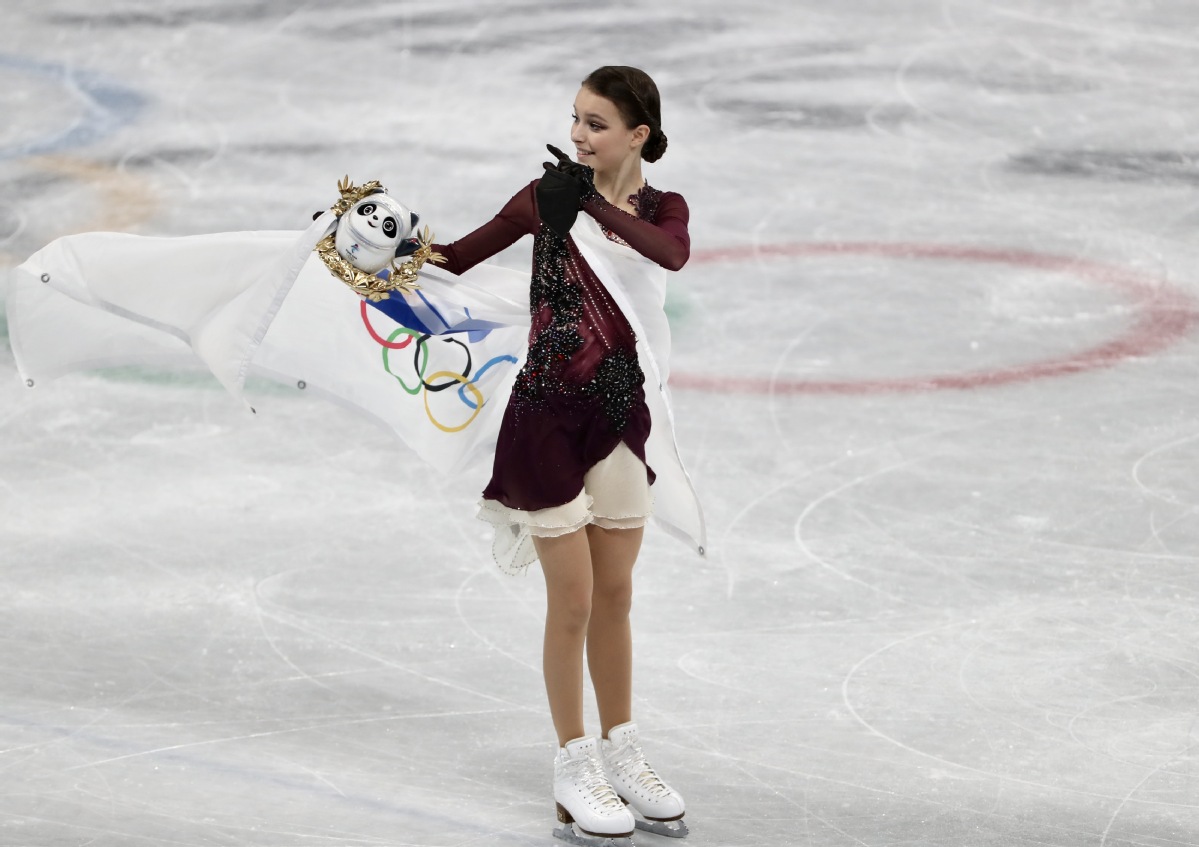 BEIJING - Anna Shcherbakova of the Russian Olympic Committee (ROC) won the women's singles gold of the figure skating event at the Beijing Winter Olympics here on Thursday evening.
Shcherbakova collected 175.75 points in the free skate for a winning total of 255.95 points. The 17-year-old has earlier scored 80.20 points in short program competition.
Another ROC athlete Alexandra Trusova scored 177.13 points in free skate for a total of 251.73 to take the silver while Japan's Kaori Sakamoto came third with 233.13.