Skier lands 7th gold medal for nation
Share - WeChat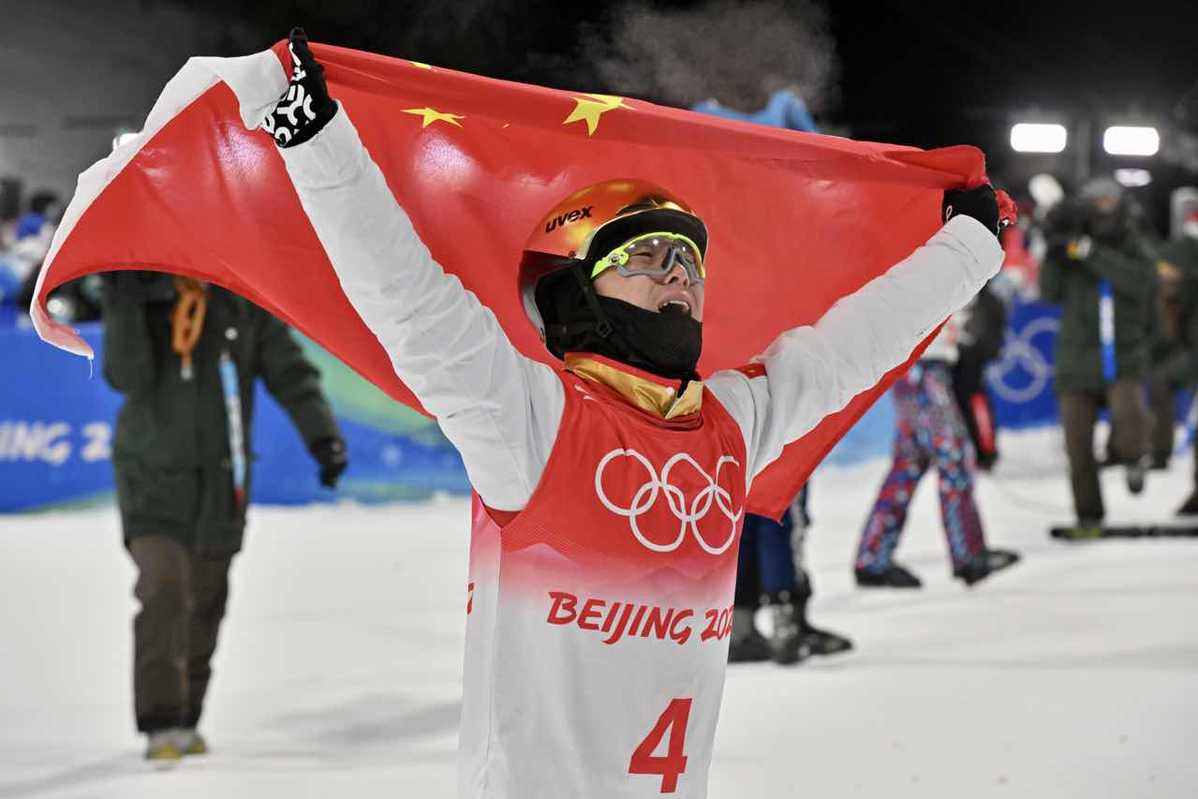 The 31-year-old native of Xuzhou, Jiangsu province, was the only skier on Wednesday night who attempted the super-difficult trick to land cleanly in the gut-wrenching knockout format, which saw half of the 12 finalists eliminated following the first two runs before the final six battled it out in the medal round with a third run.
Defending champion Oleksandr Abramenko of Ukraine had to settle for silver after he scored 116.5 points, while Ilia Burov of the Russian Olympic Committee finished third to win bronze at the Games.
Both Qi, who finished fourth in 2014 and seventh in 2018, and women's skier Xu had the honor of standing at the top of the Olympic podium at their fourth Games.
With the victories by Qi and Xu, who won the women's final on Monday, China has proved its supremacy in the event, in which men's skier Han Xiaopeng first won gold for China at the 2006 Turin Winter Games in Italy.
"I've been dreaming about this moment for so long, so I am so excited I finally nailed it. Yet I feel like I could've performed better today and I didn't land my jump the best possible way," said Qi, who grabbed a Chinese flag and shouted to the crowd at Genting Snow Park to express his joy.