Skier lands 7th gold medal for nation
Share - WeChat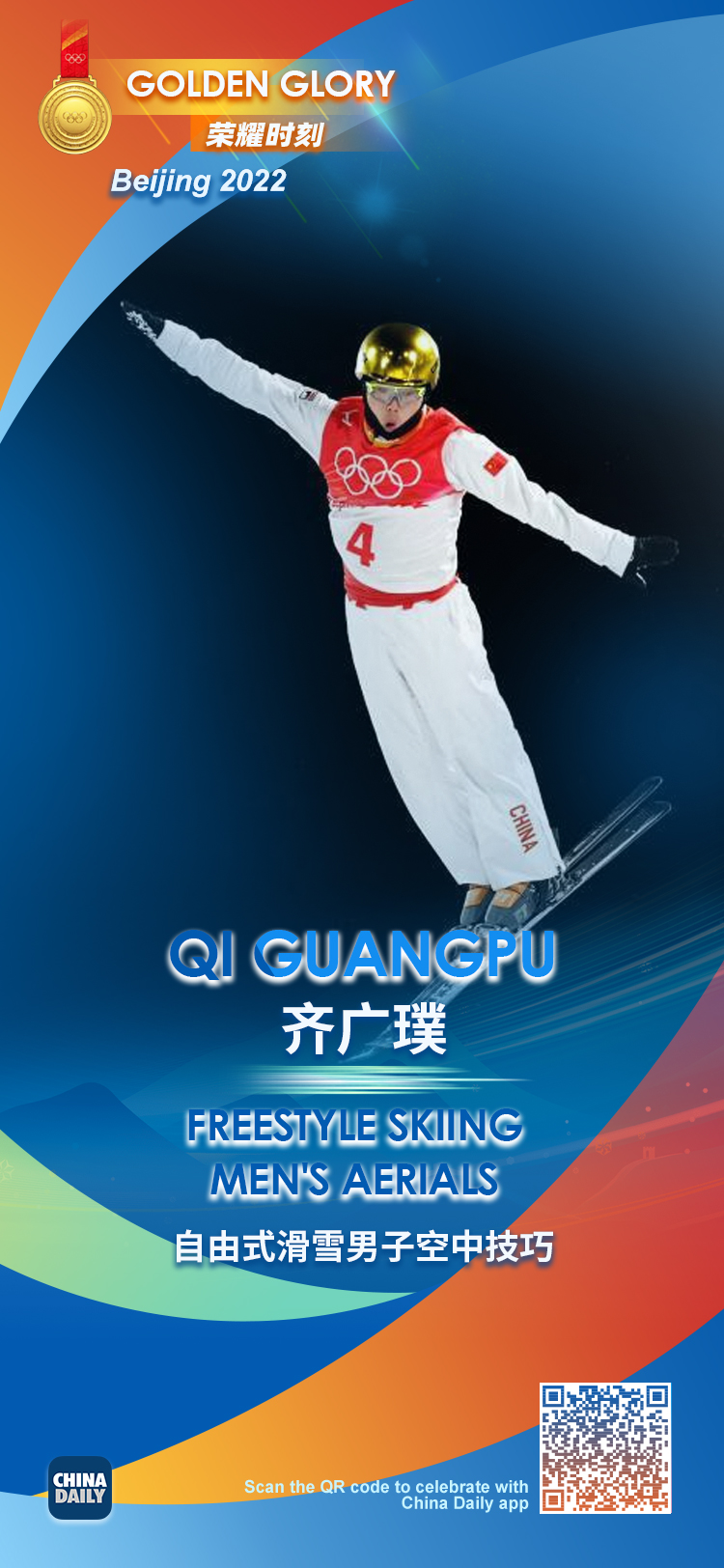 Team China extended its record medal haul at the Beijing Winter Olympics on Wednesday after freestyle skier Qi Guangpu secured the host delegation's seventh gold at his fourth Games.
A two-time world champion and winner of 13 World Cup titles, aerial specialist Qi finally won the coveted medal by landing perhaps the biggest jump of his career in the final's medal round to win an individual gold in the daredevils' event, which involves skiers launching themselves off a steep jump to perform multi-flip stunts before trying to land cleanly on a ramp.
The gold was Qi's second medal following a silver he won with teammates Xu Mengtao and Jia Zongyang in the mixed team final on Feb 10, and the host delegation's 13th medal at Beijing 2022. China ranked fourth on the Games medal rankings with seven gold, four silver and two bronze by the end of Wednesday's competitions.
Entering the medal round with confidence built upon two clean qualification jumps, Qi overcame his nerves to perform a quintuple-twisting triple back flip in a neat fashion, which got him the top score of 129 points.