Thrilling spectacle as Beijing wows the world again
Share - WeChat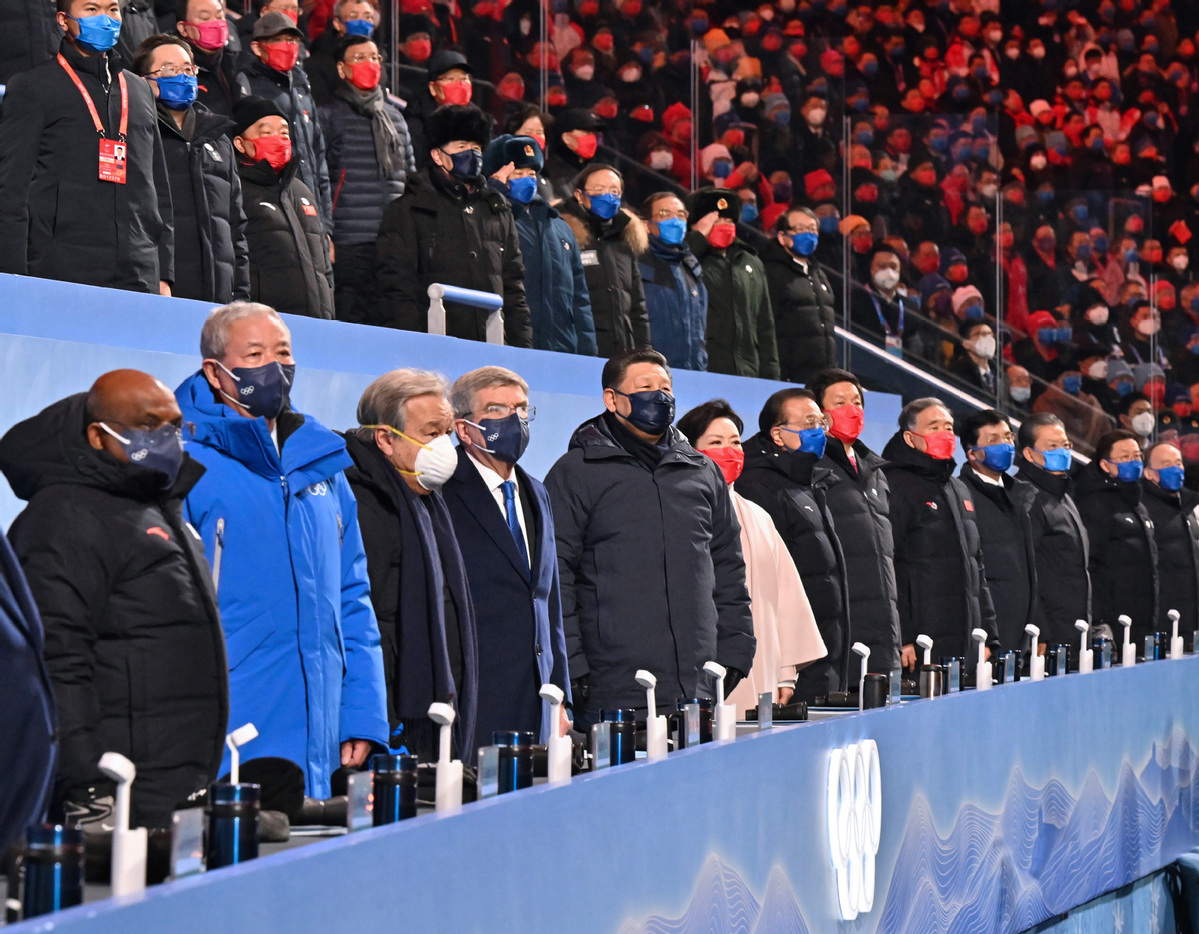 Six performers dressed in ice hockey suits then took the stage to strike the ice cube with puck shots emulated by light beams, breaking the ice apart to reveal crystals in the shape of the Olympic Rings at the center of the stage.
Describing it as an "ice breaking" moment, the ceremony's creative team expected the segment to encourage the world to break barriers, resolve conflicts and understand each other with equality and respect, according to the media guide for the ceremony.
The creative team was led by renowned film director Zhang Yimou, who also was the mastermind behind the 2008 Games' opening show.
The delegations of participating National Olympic Committees then marched into the stadium under the Olympic Rings, with their respective flags shown on a giant screen high above, and were warmly welcomed by volunteers and spectators on the stand.