Thrilling spectacle as Beijing wows the world again
Share - WeChat The Friday opening was set on the same day as lichun, or beginning of spring-the first of 24 solar terms on China's lunar calendar-to represent the organizers' wish for friends around the world to usher in a new spring together.
An opening performance featured children blowing on a dandelion and sending the white seeds into the air. Fireworks then went off, shifting into the Chinese characters for lichun and the English word "spring" and lighting up the sky above the stadium.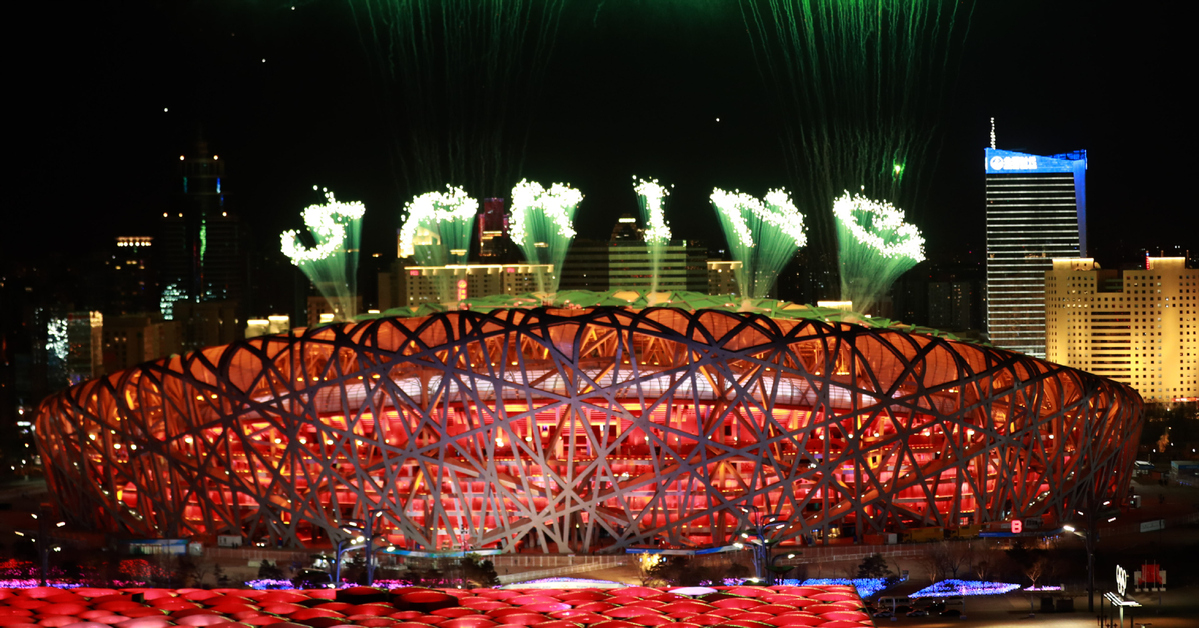 Following a national flag raising ceremony, a giant LED screen on the ground illuminated the floor in aqua blue to make it a huge "ice rink", thrilling the crowd.
A giant ice block then rose above the ground, with 24 laser beams shot from the roof engraving the ice cube to carve out the names of the 23 previous Winter Games' hosts, before eventually freezing on 2022 Beijing.