An arduous journey by hoof and foot builds character
Share - WeChat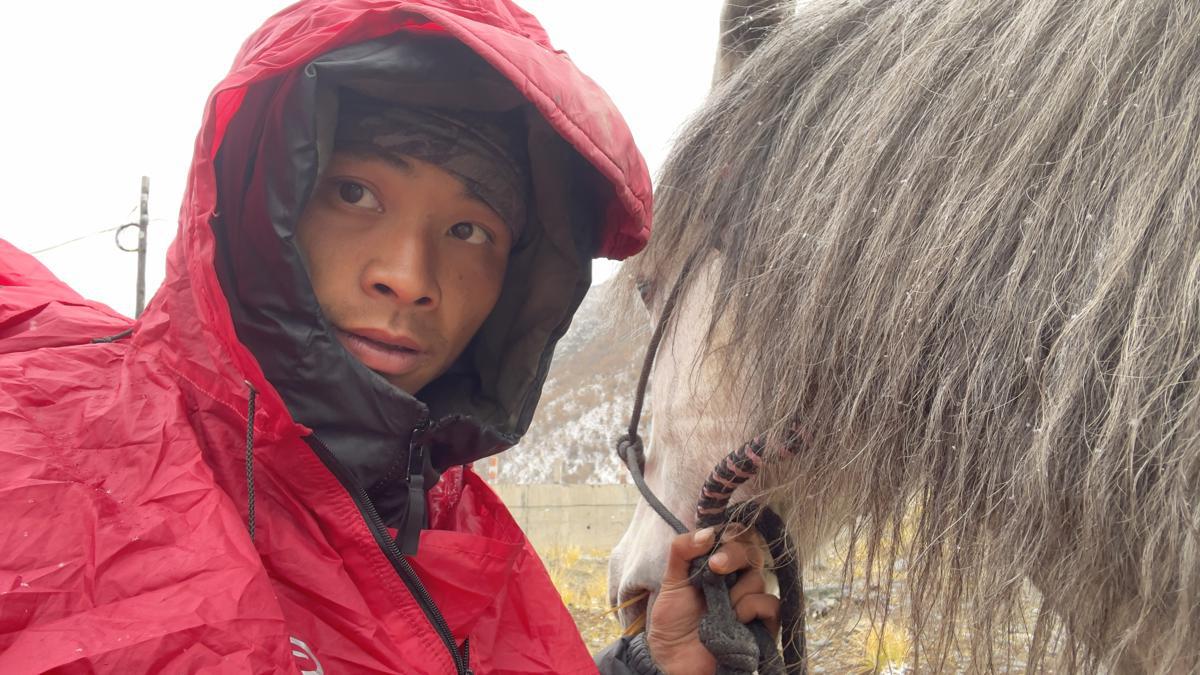 Yue said he usually started off at 9:30 am and rode eight to 10 hours per day. But sometimes it took longer hours to reach an inhabited place where he could pitch a tent for the night and where there was grass on which Hotpot could graze.
Most nights were spent in the wild — except for a few occasions on which they stayed overnight on a friendly resident's farm or at an inn.
Yue said he enjoyed the hardships, learning to make it through on rainy or snowy days.