New Year gala grips nation's youth
Share - WeChat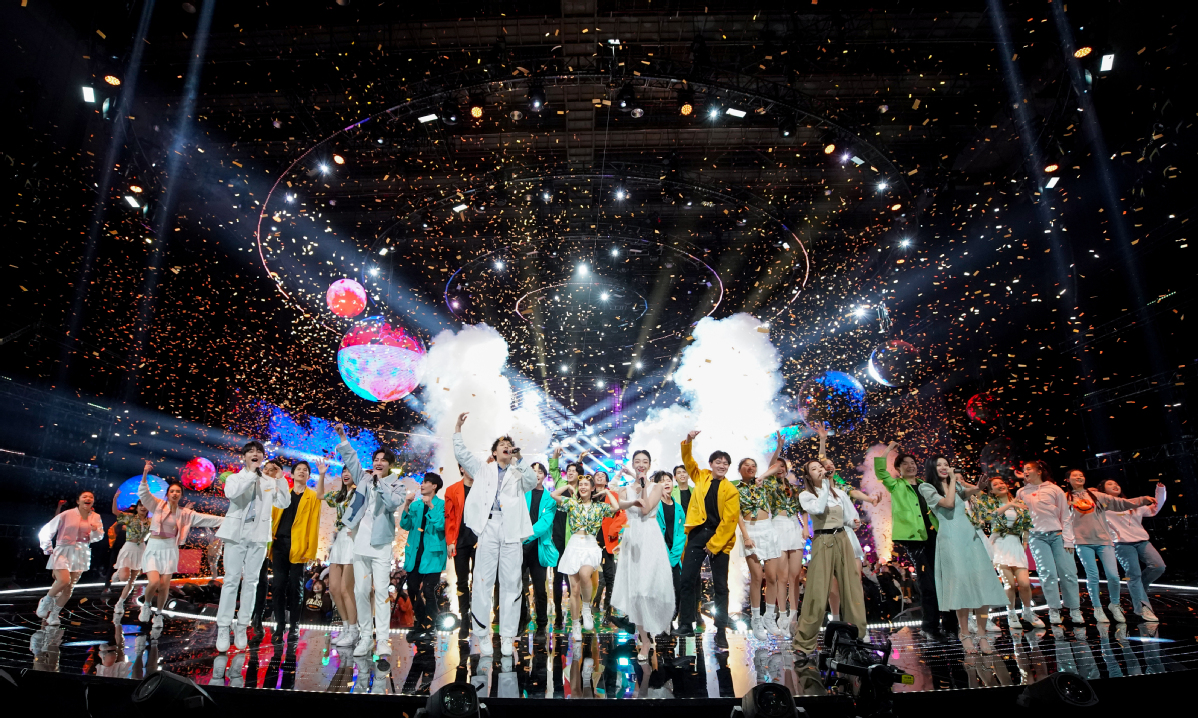 Chunwan, or the Spring Festival Gala, has become an important Spring Festival ritual for Chinese people.
China Central Television will stage an entertainment gala called Online Chunwan to welcome the New Year on the night of Jan 25 – the day of Little New Year (Xiaonian in Chinese), which is usually celebrated a week before the Chinese New Year.
Traditional Chinese culture, national confidence and the aerospace industry are the focus of the gala, along with the usual singing, dancing and traditional Chinese and western instrumental music.
Despite the word "online" in the event's official name, it will be broadcast both on TV and online video platforms.
In 2011, CCTV Online Chunwan made its debut on the first day of the Chinese New Year.
At the time, the internet was starting to become popular among young people, and many turned to an online Spring Festival gala to give youth the opportunity to voice their opinions on the performances.
With the booming development of the internet, the Online Chunwan became a way for CCTV to preserve the tradition and extend its reach to young people.
More than a decade later, the internet has developed into a kind of lifestyle, and organizers of the Online Chunwan are making their positions and beliefs clearer than ever.
"We are willing to use the means and methods of media integration to attract more audiences especially the youth," said Tang Xiaoyan, chief producer of the gala. "We would like our entertainment gala to speak to young people in a fresh way, and to achieve positive feedback."
The theme of this year's Online Chunwan remains kaixin, which can be translated as both "happy" and "new beginning", aiming to recall the efforts made to promote social development in the past year and make best wishes for the New Year.
"Young people would like to express themselves and happily create new things, so our event would like to capture this vigor and confidence," said Tang.
The opening show will feature 100 young dancers, and audiences will be treated to some spectacular special effects and set designs.
"Modern technologies are being used to enhance visual effects and interactions with audiences in many galas on CCTV, and our show is no exception," said Tang.
A virtual character of CCTV's female host Wang Bingbing will be the star of the naked-eye 3D video. Themed around the Beijing Winter Olympics, the virtual character will help provide an immersive experience to audiences.
In addition, movie-style special effects will enrich an aerospace-themed singing performance, making people feel like they are traveling in space.
"The show will have a technological feel to give audiences a perfect mix of modernity and tradition," said the show's vocal Chinese singer-songwriter Shang Wenjie.