Irony of spy king warning against surveillance during Games
Share - WeChat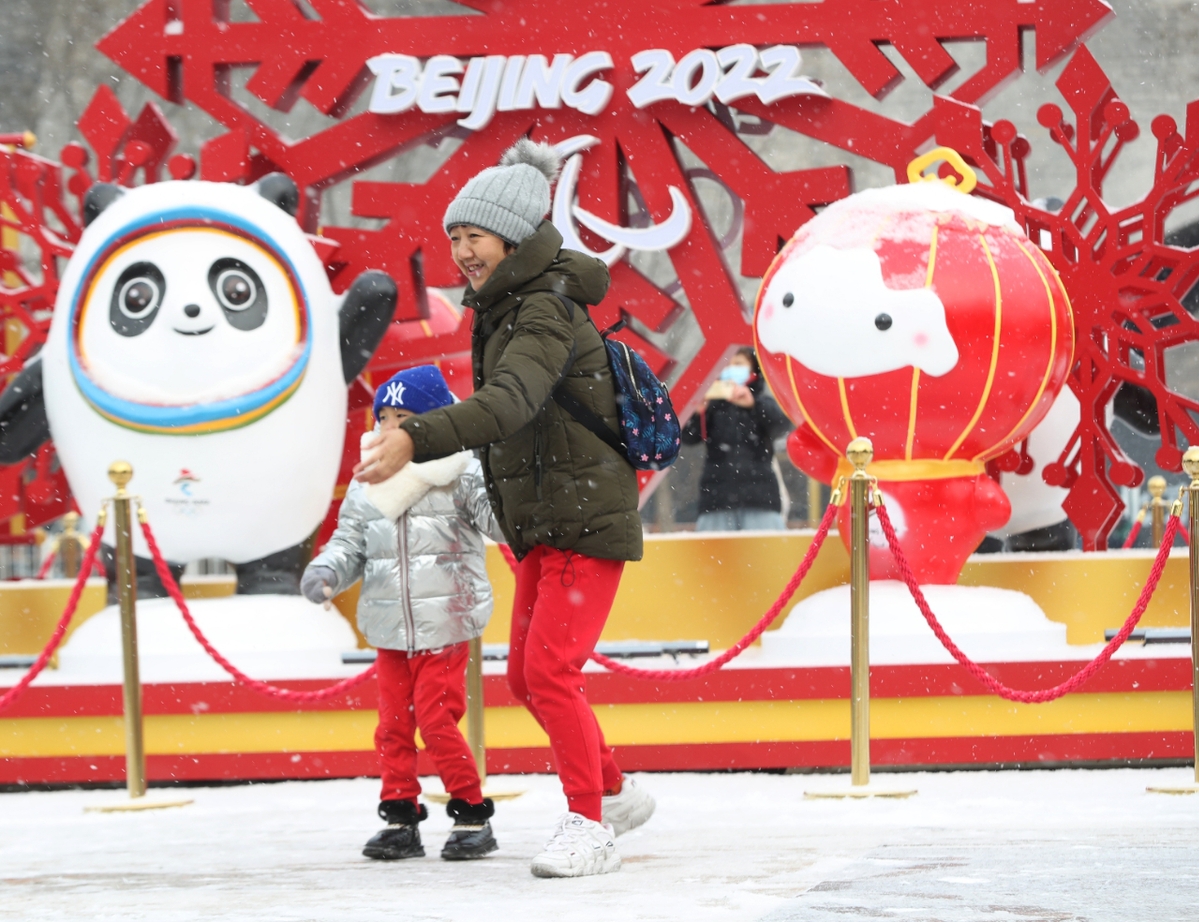 Not surprisingly, with just about two weeks to go for the Beijing 2022 Winter Olympic Games, expectations are growing that the sports gala will spread the spirit of friendship, solidarity and fair play amid a less than promising beginning to the New Year mainly because of the continuing COVID-19 pandemic.
There is a hitch, though. To begin with, athletes from the United States, the United Kingdom, Australia, the Netherlands, and Canada, have been advised by the Olympic committees of their respective countries to leave their phones and laptops at home and use "burner phones" instead to avoid "cyber surveillance" and "digital espionage" by China.
Then DW, a notorious anti-China media outlet, reported that the My 2022 smartphone app — developed by a Chinese company and approved by the International Olympic Committee to monitor the health of attendees, coaches and officials — has technological loopholes and thus is vulnerable to hacking.
In recent years, both the Summer and Winter Olympics have attracted not only athletes and sports fans, but also hackers. More than 450 million cyberattacks were attempted during the Tokyo 2020 Summer Olympics, which was held in August last year, according to Japan's Nippon Telegraph and Telephone Corporation. Yet athletes were not warned against taking their electronic devices to Tokyo, or other Olympic-host city in recent times.
So how is Beijing 2022 different?
The fact is, this is another ideological attack veiled as concern for cybersecurity.
The US has always been the global leader in mass surveillance both at home and abroad. That the US has spied on global leaders such as former German chancellor Angela Merkel and global bodies like the World Trade Organization and World Health Organization is old news. Most recently, the US Drug Enforcement Administration reportedly ordered WhatsApp to track seven Chinese users.
For 11 years the CIA's cyberattack wing has been infiltrating and attacking key Chinese aerospace enterprises, scientific research and development organizations, internet companies, and government agencies.
In fact, Sergey Naryshkin, director of Russia's Foreign Intelligence Service, said on Tuesday that Russia is in possession of information on the US and some of its allies, with the US State Department's help, launching a campaign against the 2022 Winter Olympics.
Obviously, the so-called advice to athletes on cybersecurity is part of the US' strategy to tarnish the Beijing Winter Games and China's international image, said Wang Yiwei, a professor of international studies at Renmin University of China.
It seems the US will not let go any chance to smear China even if it is an international occasion which can enhance mutual understanding, build friendships and consolidate relationships. True, the US cares more about its own narrow interests instead of the common good and has been running a smear-China campaign for some time now, but it would be naive of it to assume that its ploy of presuming guilt and stigmatizing China would work each time.
The 76th annual session of the UN General Assembly, no less, adopted a resolution, "Building a peaceful and better world through sport and the Olympic ideal", in December last year, calling for the observance of Olympic Truce for the 2022 Winter Games, from seven days before the beginning of the Olympic Games on Feb 4 until seven days after the end of the Paralympic Games on Feb 20. Which means even countries at war may cease fire.
Hence, it would not be asking too much for the US also to observe Olympic Truce and stop its dirty game, even if temporarily during the Winter Games, not least because it is least qualified to accuse other countries of carrying out surveillance and cyberattacks.
Having endured two years of the pandemic — the millions of COVID-19 deaths, and the economic and social upheaval — people around the world deserve to peacefully enjoy the Winter Games which promises to be spectacular.
Is the US listening?
The author is a writer with China Daily.
Most Viewed in 24 Hours
China Views