Media, think tanks crucial for positive perceptions
Share - WeChat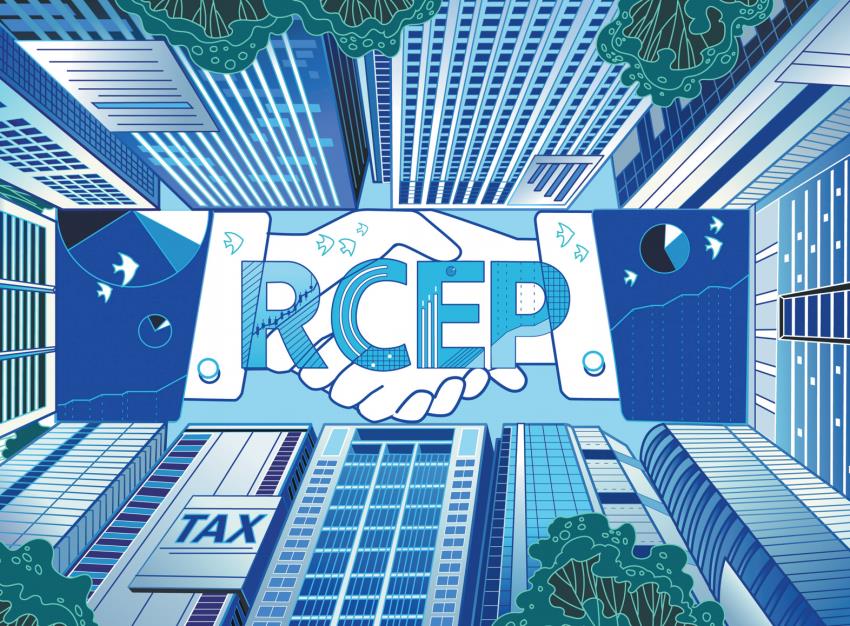 The media and think tanks are critical for enabling communication between member countries in delivering the Regional Comprehensive Economic Partnership agreement because they help generate rational public opinions, and mechanisms for media and think tank cooperation should be diversified, experts said.
At a sub-session during the RCEP Media & Think Tank Roundtable Forum on Sunday, Ou Boqian, secretary-general of the Trilateral Cooperation Secretariat, noted that as all member countries are working to deliver the RCEP agreement, there will be enormous scope for the media and think tanks in the process.
"The media and think tanks should work to create a climate of public opinion conducive to regional trade liberalization and for delivering the RCEP agreement, which is a critical public opinion foundation for RCEP implementation," she said. "Also, think tanks whose research fields relate to the RCEP should roll out research about the cooperation pattern of government departments and industrial sectors in all RCEP member countries, and collect and review relative policy and data to provide a solid data foundation for government policymaking."
She added that such work would provide tangible policy guidance to help people understand the RCEP agreement and to learn specifically how they can benefit from it. This would also help frame rational public opinion on issues regarding ties between member countries.
Arianto Surojo, director of the information and public relations division of the ASEAN-China Centre who also spoke at the Sunday panel, noted that in particular, there are key aspects to work on to improve the efficiency of media cooperation between China and the Association of Southeast Asian Nations. For example, more focus should be placed on the common interests and shared values of China and ASEAN members.
"ASEAN countries and China share lots of common areas, such as regional economic integration, environmental protection and poverty alleviation. Particularly with the ongoing COVID-19 pandemic, it falls upon ASEAN and Chinese media to promote win-win cooperation between the two sides by sharing information, searching for common interests and promoting common values," he said.
A working group to deepen ASEAN-China media exchanges should be set up to make and implement strategic plans for ASEAN-China media cooperation since the two sides issued the Joint Statement on Strengthening Media Exchanges and Cooperation in 2019, he added.
Shada Islam, founder of the New Horizons Project, said communications between think tanks and the media are indispensable to build solid ties between countries, and that living in a digital world has made such connections much faster than in the past.