Trade sparks high hopes, cautious optimism
Share - WeChat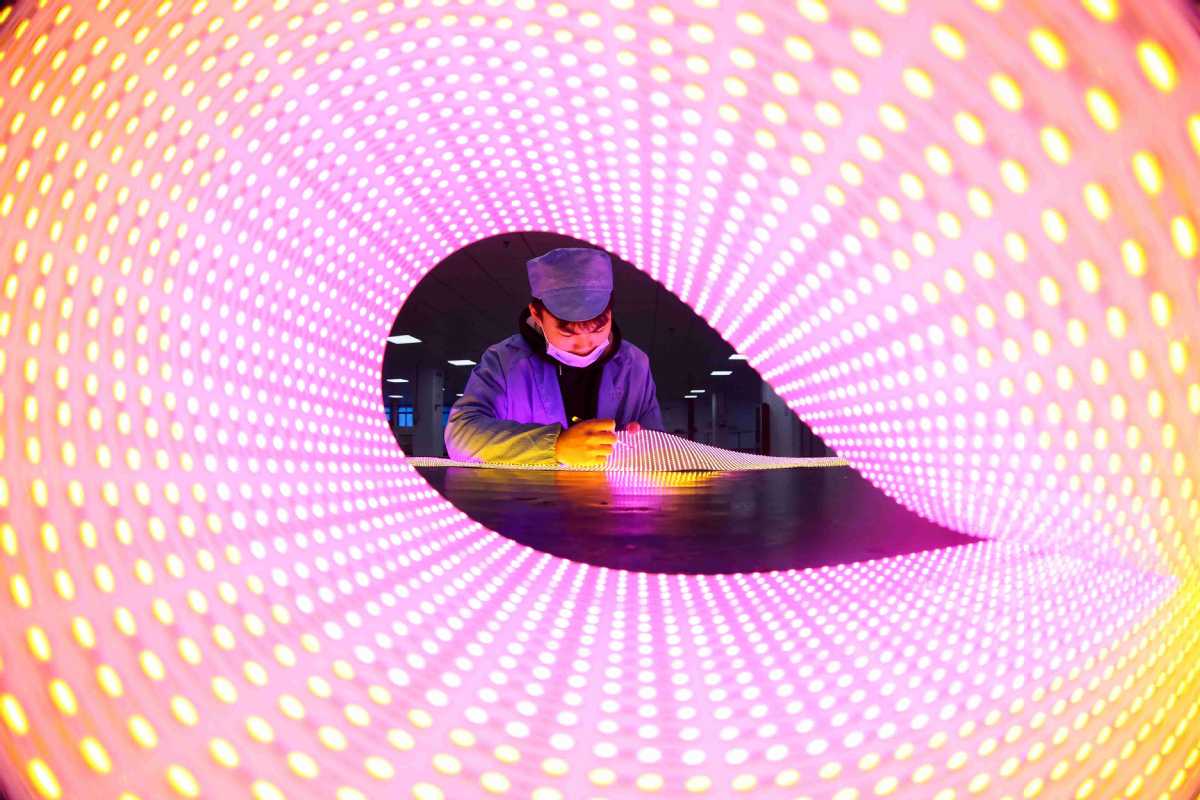 While last year produced a stellar show, experts' views on 2022 prospects diverge
Niu Liqun, chairman and CEO of Jia Shi Da Robot Technology Co Ltd, a Taiyuan, Shanxi province-based manufacturer and exporter of service robots, has high hopes that this year will extend last year's tremendous show in trade.
Jia Shi Da focuses on design and production of robots that create greater convenience in people's daily lives. The company's products have tasted success overseas amid the COVID-19 pandemic.
For instance, its window cleaning robot has been launched in South Korea, Germany, Israel, Russia and Japan. The company has been stepping up promotions on online social networks and destinations such as Google, Facebook and Twitter.
"We plan to focus more on our home cleaner robot design and production to increase our product awareness and extend our global presence through improved brand image based on more technological improvements," Niu said.
Jia Shi Da is just one of the numerous Chinese enterprises that have been strengthening innovation to further tap their export potential.
Such firms feel China, with its resilient industrial and supply chains and an expanding domestic market, is well positioned to further increase imports and exports. In 2021, China's imports and exports hit a record high of $6.05 trillion, according to the latest data from the General Administration of Customs.
Yet, both experts and officials said increasing uncertainties are likely to add pressure to both the demand and supply sides this year, although they expect the nation's foreign trade to continue growing in 2022.
More efforts are expected from both the authorities concerned and enterprises to improve foreign trade quality and enhance the trade structure while sustaining the upbeat growth, as China is determined to improve resource allocation in domestic and foreign markets and has accelerated the implementation of the dual-circulation development pattern, they said.
A concept first mentioned by President Xi Jinping in May 2020, the new dual-circulation development pattern takes domestic market as the mainstay while letting domestic and foreign markets reinforce each other. It has become a pivot to many of China's current development policies amid the pursuit of high-quality development.
On Jan 11, China officially unveiled new guidelines to further support growth of exports and imports. The country will further expand opening-up and carry out cross-cyclical adjustments to help foreign trade companies, guarantee their orders and stabilize expectations.
Released by the General Office of the State Council, the guidelines detailed 15 measures, including strengthening fiscal and financial policy support, encouraging development of new business formats like cross-border e-commerce and overseas warehouses, and easing international logistics pressure on businesses.