Chaumet sees dazzling opportunities in China
Share - WeChat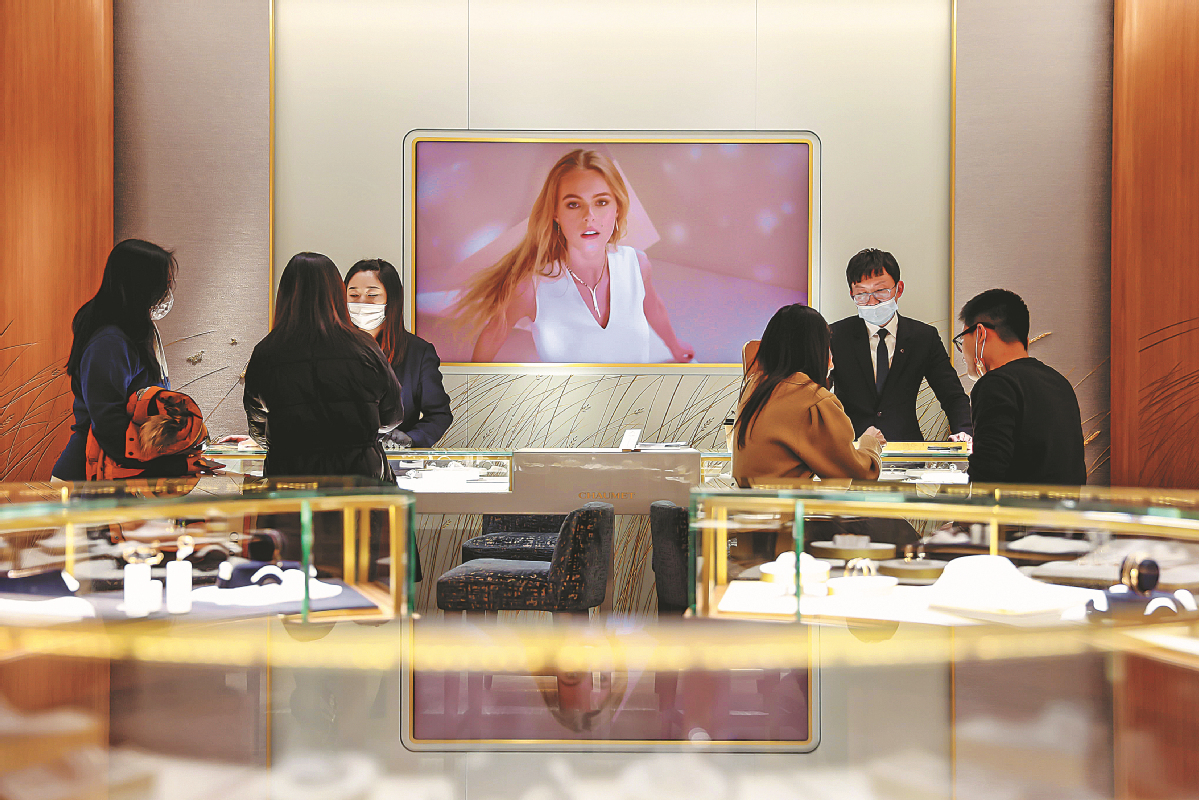 French high-jewelry house Chaumet is seeing huge opportunities from the Chinese market with more stores in the pipeline, after it saw significant double-digit growth in the nation last year, a senior executive said.
"China is an extraordinarily important market because Chinese customers are among the most important for us and they have a real love for Chaumet, a narrative house that has crossed centuries," said Jean-Marc Mansvelt, CEO of Chaumet.
The remarks came as Chaumet has been in China for some 15 years, and the brand has run into an accelerated expansion in the nation, with more local stores opened for customers. By the end of 2021, Chaumet had 27 shops in the world's second-largest luxury market.
"This year, we plan to open at least three new stores in new towns but still in a selective state. There will be projects around high-jewelry and customer experiences depending on the state of health,"Mansvelt said.
Chaumet has experienced growing success since 2017 in China, and experienced significant double-digit growth last year. The senior executive attributed the success partly to their growing popularity and consumers in search of distinction.
"The jewelry market is booming in China and there is an amazing opportunity," Mansvelt said.
Data from the Gems and Jewelry Trade Association of China showed that sales in China's jewelry market reached 610 billion yuan ($96.2 billion) in 2020.
As the consumption upgrade gains momentum, China's jewelry market is expected to grow at a compound annual growth rate of 4.1 percent to hit 770 billion yuan in 2026, according to Euromonitor International, a United Kingdom-based market research company.
The burgeoning market invites intense competition. Mansvelt believes that as a brand with a 241-year heritage, Chaumet's uniqueness helps it stand out.
"Ultimately, there are very few historic, authentic brands with equivalent values (in China). There is room for everyone and we have a special place, because we are a very old house with a historical dimension, longevity and transmission," Mansvelt said.
He said Chaumet does not judge its group of particular clientele by age. "What interests us is clients looking for a distinction, so it is not a question of age but a state of mind. An object of jewelry is for oneself, but it is also one for the others."