Coastal province to ride wave of expansive trade agreement
By ZHAO RUIXUE in Jinan and XIE CHUANJIAO in Qingdao, Shandong | China Daily | Updated: 2022-01-20 10:11




Share - WeChat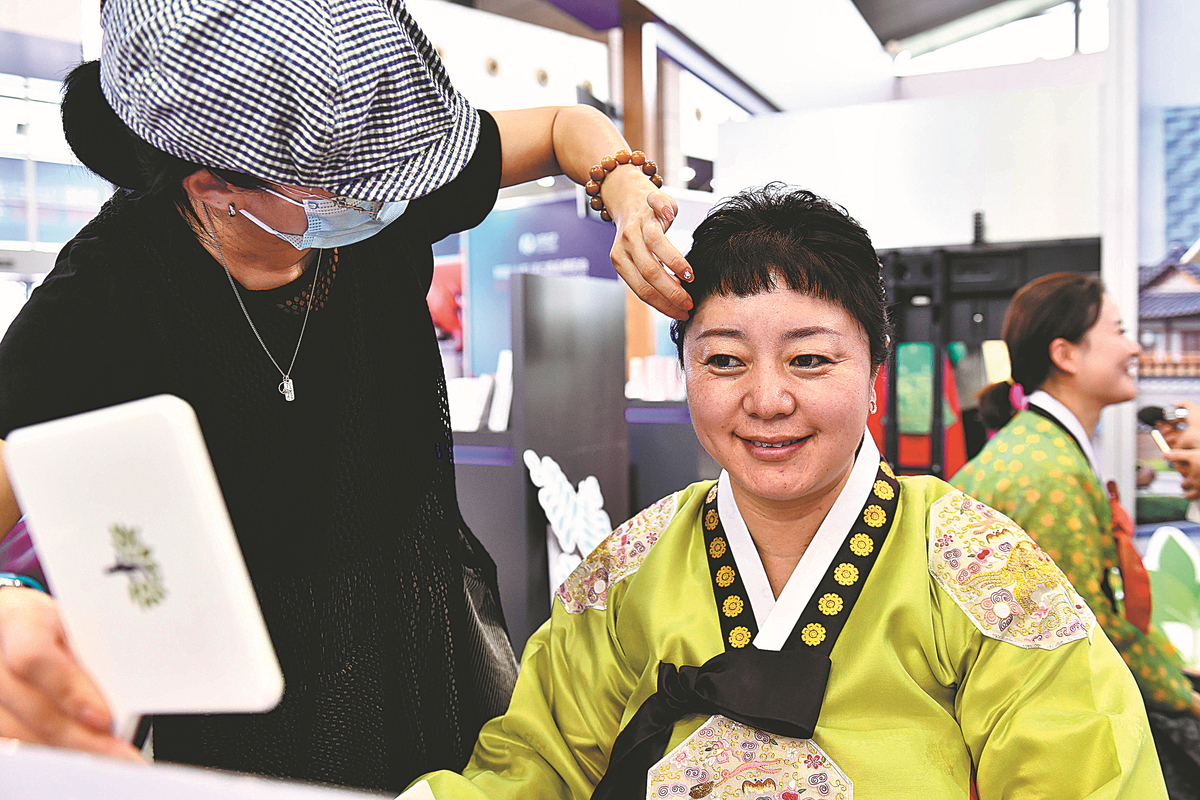 RCEP helps Shandong forge stronger links with booming East Asian economies
Coastal Shandong province is poised to play a larger role in economic integration with Japan and South Korea by utilizing opportunities offered by the Regional Comprehensive Economic Partnership agreement, which now encompasses China and the two big East Asian economies in the same free trade framework for the first time.
Both importers and exporters in the province are benefitting from preferential RCEP rules that came into force on Jan 1.
Yantai Tayho Advanced Materials Co Ltd, located in Yantai, on the province's coast, submitted an RCEP certificate of origin issued by the Japan Chamber of Commerce and Industry to Yantai Customs officials on Jan 7. It was used to apply for tariff concessions for shipment of a chemical used in textile spinning from Japan, said Li Xiaohui, the company's business manager.
The certificate is expected to save around 10,000 yuan ($1,577) in tariffs on the shipment now that the corresponding tariff has been lowered from 10 percent to 9.1 percent under the RCEP agreement, Li said.
"This year, RCEP certificates will save 400,000 yuan on tariffs for our company," he said.
The RCEP agreement was signed on Nov 15, 2020 by 15 Asia-Pacific countries-the 10 member states of the Association of Southeast Asian Nations and China, Japan, South Korea, Australia and New Zealand-after eight years of negotiations.
RCEP markets are regarded as the world's largest economic bloc, covering about a third of the global economy. The agreement is expected to eventually eliminate tariffs on more than 90 percent of the goods traded among the member countries.
Within RCEP, the three East Asian economies together represent 82 percent of the bloc's economic weight in 2020.
"With the RCEP agreement taking effect, free trade rules are applied to China and Japan for the first time, providing good opportunities to businesses in Shandong, a province geographically close to Japan," said Li Guangjie, director of the Institute of World Economics and Politics at the Shandong Academy of Social Sciences.
The RCEP pact represents the first free trade agreement between China and Japan. The trade pact has brought 25 percent of Japanese exports and 57 percent of Chinese ones to the zero-tariff list, and the figures will be expanded ultimately to 86 percent and 88 percent, respectively.
Based on 2020 trade data, the RCEP agreement is expected to reduce tariffs on goods heading to Japan from Shandong by 380 million yuan this year. When the tariff reduction process is completed, tariffs on imports from Japan to the province will be cut by 900 million yuan annually.
"Shandong's foreign trade businesses are very excited about the preferential rules to expand trade with RCEP members," said Yao Yong, a senior director at the Customs office in Qingdao.