China stands out confidently in global economic landscape
Share - WeChat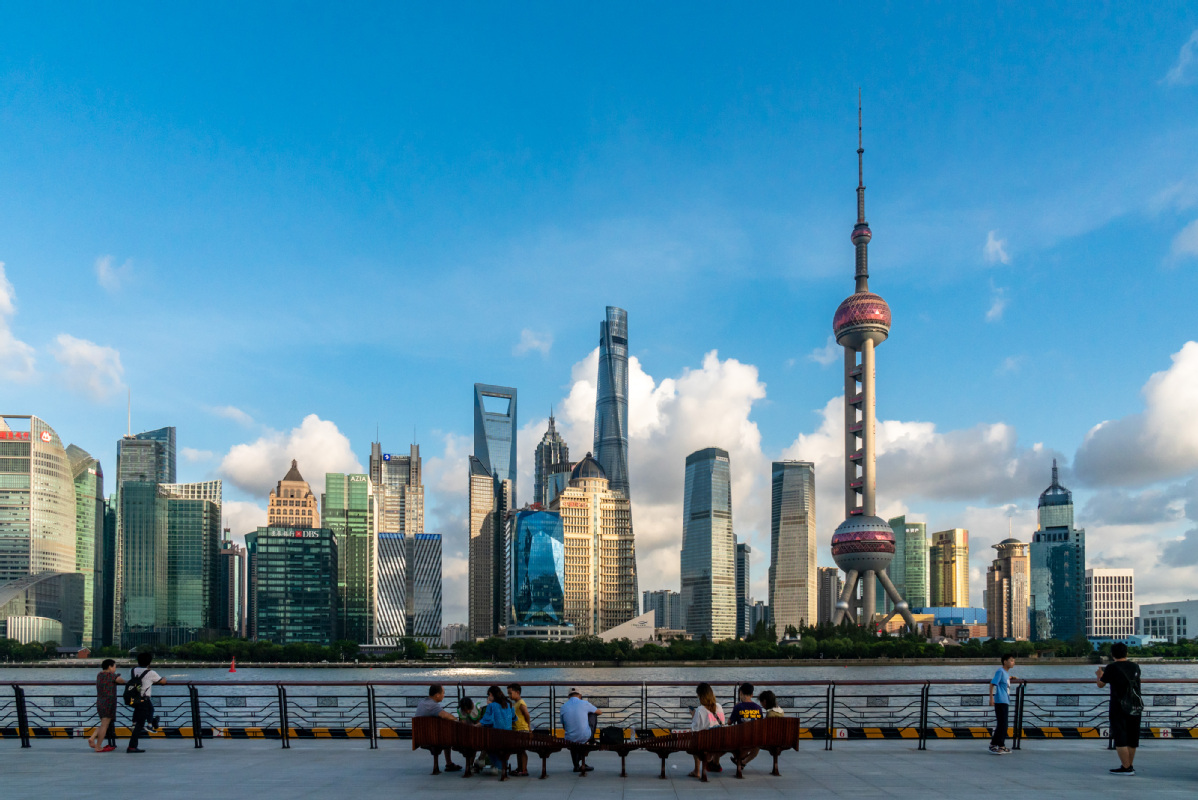 BEIJING - The Chinese economy has outperformed itself with better-than-expected economic growth in 2021, displaying its strength and resilience amid multiple challenges and injecting confidence into its future development.
As President Xi Jinping said in his speech to the 2022 World Economic Forum virtual session on Monday, the Chinese economy has enjoyed good momentum overall, with the 8.1-percent year-on-year growth coming in with relatively low inflation.
"We have every confidence in the future of China's economy," Xi said, explaining that shifts in the domestic and international economic environment brought tremendous pressure last year, but the fundamentals of the Chinese economy, characterized by strong resilience, enormous potential and long-term sustainability, remain unchanged.
The country's gross domestic product (GDP) is estimated to account for more than 18 percent of the global total and contribute to some 25 percent of global GDP growth, according to Ning Jizhe, chief of the National Bureau of Statistics (NBS).
The following facts and data offer a closer look into the unusual trajectory of the world's second largest economy in the past year.
New high in foreign trade
With both exports and imports registering about 21-percent year-on-year growth, China's foreign trade moved up another notch and exceeded $6 trillion for the first time in 2021. The total trade in goods expanded $1.4 trillion from the previous year to reach $6.05 trillion, according to the General Administration of Customs.
Thanks to its unparalleled industrial chains, China exported badly-needed products, from daily necessities to electronics and medicines to its trade partners while many parts of the world grappled with closed factories and congestion at ports. Official data also shows that the country's imports accounted for 12.1 percent of the world's total in the first nine months of last year, up 0.5 percentage points from the year before.
Appealing investment destination
Foreign direct investment into China also hit a record high last year, as global investors cast more votes of confidence on investing in the country as the pandemic continued to wreak havoc on the world economy.
Foreign direct investment into the Chinese mainland, in actual use, expanded 14.9 percent year-on-year to a record high of 1.15 trillion yuan in 2021, according to the Ministry of Commerce. In US dollar terms, the inflow went up 20.2 percent year-on-year to $173.48 billion.
Amid efforts to further open up the economy, Chinese authorities unveiled two shortened negative lists for foreign investment, both of which took effect on Jan 1, 2022. Off-limit items for foreign investors have been cut to 31 in the 2021 version of the negative list from 33 in the 2020 version, while the 2021 negative list for foreign investment in pilot free-trade zones cut the number of items to 27 from 30.
Inflation largely tamed
China's inflation remained largely tame throughout 2021 against the backdrop of sustained economic recovery, while soaring prices emerged as a massive threat in many parts of the world.
China's consumer price index, a major gauge of inflation, climbed 0.9 percent in 2021, well below the country's annual target of approximately 3 percent, official data shows.
In the face of COVID-19 outbreaks in multiple places, the authorities have also coordinated measures to rein in the pandemic and ensure goods supplies, which has helped stabilize prices and maintain market stability, senior NBS statistician Dong Lijuan said.
Bulging wallet
China's per capita disposable income rose 9.1 percent year-on-year in nominal terms to reach 35,128 yuan in 2021 due to effective and potent measures aimed at safeguarding people's livelihoods. After deducting price factors, per capita disposable income rose 8.1 percent from 2020.
The growth of resident income was basically in line with the expansion of the Chinese economy, and the income gap between urban and rural residents continued to narrow last year, Ning said.
Particular efforts have been made to prevent the needy from falling back into poverty.
Surpassing employment target
The country created 12.69 million new urban jobs last year, with the surveyed urban unemployment rate standing at 5.1 percent, 0.5 percentage points lower than 2020, NBS data shows.
Last year's new urban jobs surpassed the annual goal, and the surveyed urban unemployment rate was lower than the target of around 5.5-percent, according to Ning.
Ning attributed the stable job market partly to the job creation fueled by China's continuous economic recovery and development as well as the country's pro-employment policy, which had a positive effect on the employment of college graduates and rural migrant workers.
Another bumper harvest
China secured yet another bumper harvest last year, with grain output up 2 percent, or 13.4 billion kg, year-on-year to reach nearly 683 billion kg, NBS data shows. This is the seventh consecutive year that the country's total grain production has exceeded 650 billion kg.
The bumper harvest came despite extreme regional weather conditions, including record rainstorms in Henan province and periodical droughts in the northwestern areas, said Wang Minghua, an NBS official.
The harvest has laid a solid foundation for China to cope with complex and volatile domestic and international environments while safeguarding market supply and stabilizing prices.
Emerging industries thriving
Led by China's continuous efforts in upgrading the industrial structure and innovation capability, emerging industries posted stellar growth last year. Monday's data also shows that the output in the Chinese high-tech manufacturing and equipment manufacturing industries expanded by 18.2 percent and 12.9 percent, respectively.
World-leading economic growth
China's forex holdings amounted to $3.2502 trillion at the end of last year, giving it the number-one global ranking, official data shows.
The country maintained a basic balance in its international payments in the first three quarters of 2021, reporting a current-account surplus of 202.8 billion US dollars during the period. In the first 11 months, national fiscal revenue surged by 12.8 percent from a year earlier to reach 19.13 trillion yuan.
"China's growth was among the fastest in major economies in the world last year," Ning said. The stellar growth in the Chinese economy also represents the further contribution China has made to the global economy in another challenging year.